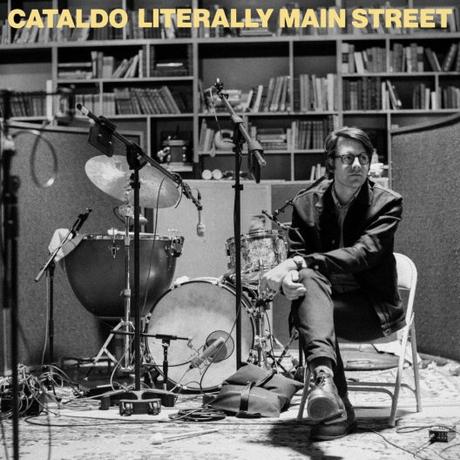 Seattle musician Cataldo (Eric Anderson) has shared the Cheers-referencing 'Ding Dong Scrambled Eggs' ahead of the release of new album 'Literally Main Street' (out 27 September – pre-order here).
Many of the songs on the new record were inspired after Eric took place in a writing workshop organised by Ben Gibbard and the Death Cab influence runs through both the jangly indie sound and narrative of 'Ding Dong Scrambled Eggs'.
Taking the mantle of a woman stuck in a dead-end job in his hometown of Iowa, the track finds her looking over one-night stands and revealing how she 'learned to fuck from a magazine'. She talks about her social life and how things can change suddenly: 'Tonight's going to be a good night. I came here straight from work in my work clothes with my work friends talking work talk. It's the worst… There's that guy who only wears sandals, guess his face isn't so bad though'.
As brass gently lilts across the instrumentation, the subject looks back on one relationship that didn't quite work out as she'd hoped: 'There was nothing wrong with Walter. He was an OK man and we had OK friends. But he loved me like a father. Well, not 'my' father…' This comes shortly after that fateful line about the patrons of Boston's favorite bar: 'It's just like Cheers but sad / I'm a great Diane / Where's my Sam?'