Finally I got free time after two months to write a blog. 
                Yesterday When I was chatting with my friend. We were throwing questionnaire to each other to know each other well. So When it was my turn I asked, "what is Flirting?" So for  my surprise she said, " I don't believe in serious flirting but, yes! these days many casual flirting occurs and which is taken casually by both sides. And while doing that we say Flirting sehat ke liye acha he.                 Watsapp Conversation Between A Boy & A Girl
She: Are, Where are you? Kabse cl kar rahi hu...Pick up the phone naaa...He: Friend ke shadi me aya hu.. Badme Fursat me bat karenge..She: Hmmmmm.. To koi item dikhi ya nai shadi me...:pHe: Nai na... Mast shervani and al dalke aya hu but no progress....She: Hmmmmm.. Shervani.... I missed it...He: Wt?She: Teko dekhneka chance re... Kaisa rapchik dikh raha hoga tu shervani me.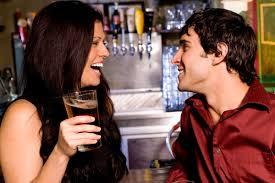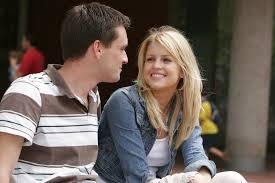 In today's time we most oftenly can see this kind of flirtatious chatting on social networking sites and watsapp. And Watsapp is the best place to do "Flirtatious" chatting these days. In old days these were considered as Flirting, todays also we call it flirting only, but now it is taken too casually by both sides.
When we say flirting, you must have imagined incidents from normal teasing and provoking to eve teasing, but this flirting is not physical or real , rather its on virtual level. Formerly flirting used to occur stealthily & Secretly but now it occurs openly. And this generation will accept to my earlier statement.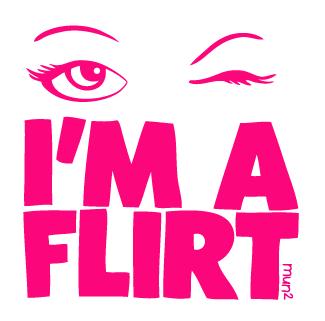 We don't have to take casual flirting seriously, and everyone has to accept this because you cannot find any damn girl or boy who doesn't flirt casually.
We have seen that boys and girls take "Flirting tips" from their friends, also they workout plans to propose or approach any boy or girl. After getting positive response we do give treat to our friends for giving tips.
Whether any boy or a girl is in relationship or not but still they give importance to flirting, to impress next person. And if next person give u positive response then we do flirt openly.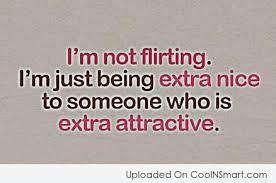 When a boy and a girl become good friends to each other and continuously chatting on Facebook & Watsapp and in that flow they want to know each other more and more and flirting comes into the picture. And there is nothing wrong till it goes virtual level. "Singles" normally prefer flirting over "True Love" & "getting into relationship".
The best advantage or privilege of flirting is, that two people admire each other and highlight good things about each other.And thats why whole conversation becomes positive. Usually we do flirting for physical attraction, get close to next person , time-pass, or worst to worst to get out of strain, exertion.
Many times we get angry or frustrated due to whole day busy, hectic schedule, but when we reach home and see sweet message from our friend, suddenly whole mood get changed.
It is completely OK when friends or acquainted people have affectionate conversation between them, but we have be alert when someone is flirting to get close for wrong intentions.
People who are in relationship, when your partner is flirting with someone else for checking your possessiveness then also you have to be alert, because it may harm your relation.
Anyways, still we can't see people flirting openly, but we can find Ranbir Kapoor jaise log saying "Flirting sehet ke liye acha he" everywhere...!!!
Post Script:-Mohobat to kisi ek se karunga,Hosake to kisi nek se karunga,Lekin jabtak na milegi wo nek ladki,"TRY" har ek ko karunga....:p :p