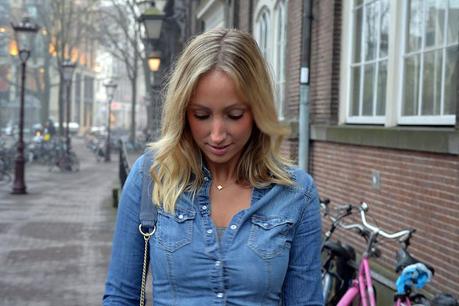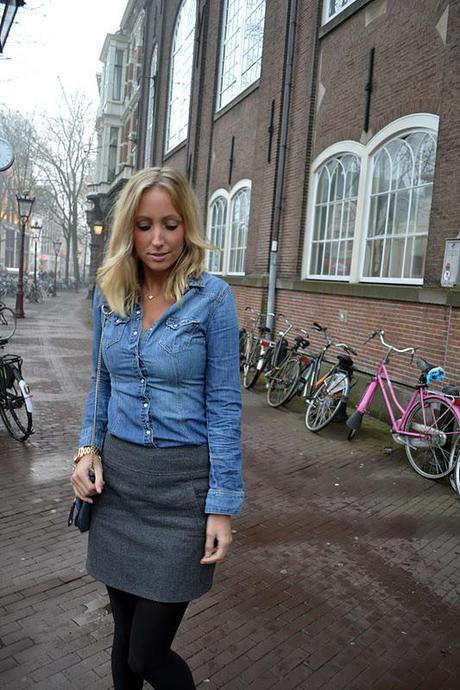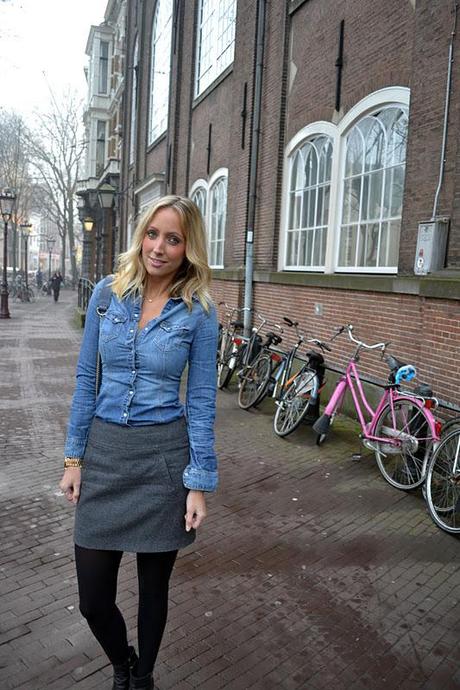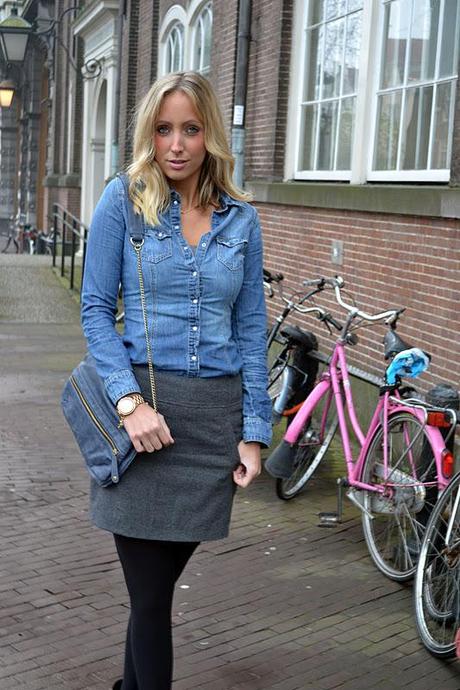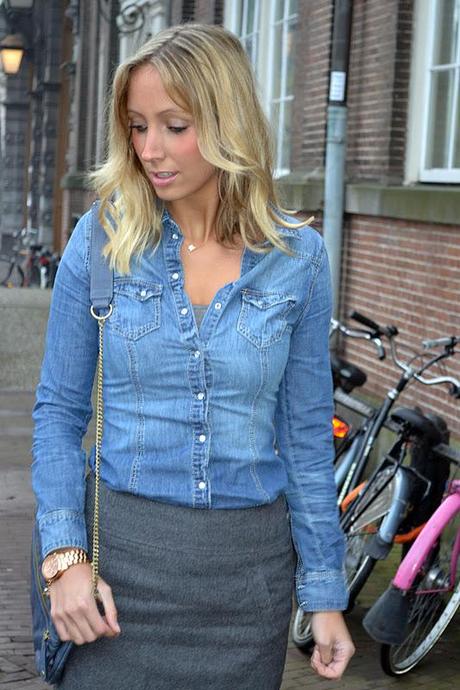 Not the best pictures ever, I
catched a cold
last weekend and I'm still not completely recovered. But wanted to show you today's look. A really neat skirt , with a casual denim shirt on top. I like to mix different styles together.
DENIM SHIRT: H&MSKIRT: H&MPANTY: WolfordSHOES: Pistol BootsBAG: KiplingWATCH: Michael KorsNECKLACE: Self made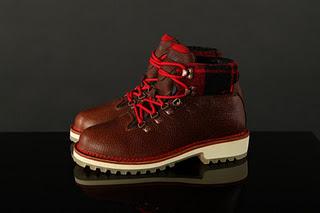 Today is the
birthday
of my BF and he's celebrating his b-day next Saturday! I gave him these shoes from the brand
Wolverine 
and a pair of jeans of
RRL
, also available at Tenue de Nimes in Amsterdam (Elandsgracht) What do you think of these boots?Perfect manly shoes right? Underneath a nice slim jeans. Can wait to see him walking around on these shoes.
Happy birthday sweety! <3