Kathleen York is a new cast member for True Blood Season 7. She will play a character named, Madeline Kapnek.
She posted this photo taken with Stephen Moyer on her Twitter account.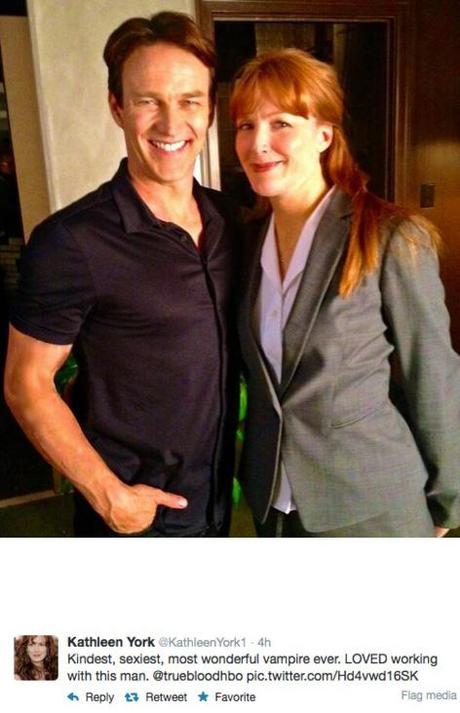 We know nothing about the character of Madeline Kapnek that she plays, but it will be very interesting to find out when the show airs.  Any ideas of your own what her character will be like?
source: http://www.birdyork.com