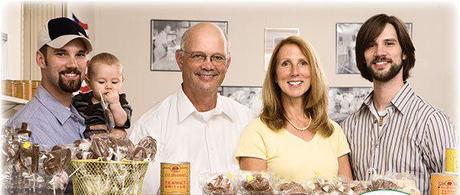 The e-mail read:
Casting Duo and a major network are now searching for quirky family businesses that make money in the strangest ways possible! Whether it be collecting ridiculous odds and ends, bizarre services rendered, or something no one's even heard of -- so long as it's all in the family, we're interested! 
Please CLICK HERE to view the form and tell us about YOUR UNIQUE FAMILY BUSINESS! 
Like any functioning family, we're looking for equal parts love, equal parts tear-your-hair out frustration.  We need BIG CHARACTERS that don't mind being exactly who they are without any apologies.  Businesses can specialize in the selling and/or re-selling of used goods (automotive, antiques, clothing, textiles, furniture, knick-knacks) with some knowledge of refurbishing/repairing said goods or ANYTHING THAT HAS A PROCESS. Ideally a rough-and-tumble group that loves making deals and is proud to squeeze a dime out of a nickel.
Dallas is full of entrepreneurs. Surely you know someone who is a fit for this show - so pass it on! Good luck!