Around three months ago MGM acquired the rights to the Tomb Raider franchise and partnered with GK Films to launch a new film series based on the character of Lara Croft.  The two Angelina Jolie movies were modest hits at the time that featured great casting in the main role but were ultimately lame, cheesy and completely forgettable action movies that never elevated the material.  We don't know anything about the direction they're headed in for this new movie but if they're smart and are basing it off of recent character reboots then they will go with a much more serious tone in their origin story.  The recent Lara Croft: Tomb Raider game did just that and gave us the coming of age tale of the character that focused on her growth as an ambitious but unproven woman to the hero we all remember.  They also drastically changed the character design from an at times comically busty beauty to a leaner, more athletic look that makes sense for what she's physically accomplishing in the game.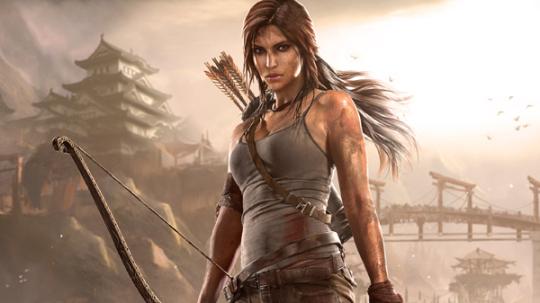 The New Lara Croft
She's vulnerable, she's scared and she doesn't always make the right decision but it ultimately helps shape her into the rock solid hero we know by the end of the game.  If this movie truly wants to exceed on multiple levels then it should follow this game as a blueprint and try to capture the tone and characterization of the character in their big screen origin story.  Here are some actresses that I think could potentially nail down the role of Lara Croft in an ambitious reboot:
Jaimie Alexander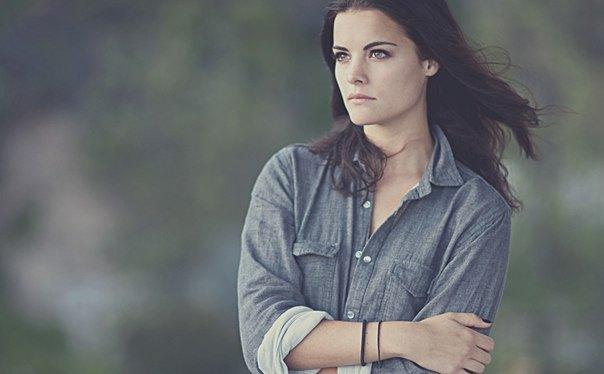 Jaimie is my dream choice and someone I thought about as Lara Croft from the moment she turned up on screen as Sif in 2011′s Thor.  She's struggled through various TV shows up until her big break from Marvel and I think she's ready to step into the spotlight as the star of her own movie.  She has the brains, the toughness, the look and the acting chops to play a character of this magnitude and I'd love to see her on the screen kicking ass again.
Felicity Jones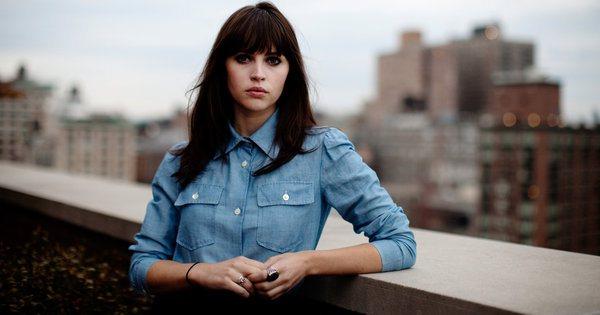 There's just something about Felicity Jones that makes me think of the recent Lara Croft character whenever I see or hear her speak in interviews.  She's another up and comer that burst onto the mainstream at the same time as Alexander and the combination of her talent and looks is another recipe for a potential Tomb Raider portrayal.
Evangeline Lilly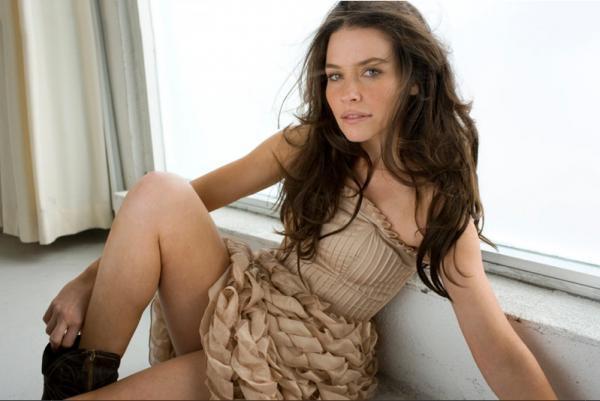 The moment I saw the issue of Game Informer with the new look Lara Croft on the cover my mind immediately went to Evangeline Lilly.  She was the runaway muscle on LOST and is a fierce actress with more then her fair share of fight scenes from that series.  She had a small role in The Hurt Locker but looks to break out later this year as the elf warrior Tauriel in The Hobbit: The Desolation of Smaug.  I think she'd be a really solid choice for a Tomb Raider reboot and could knock that performance out of the park.
Hayley Atwell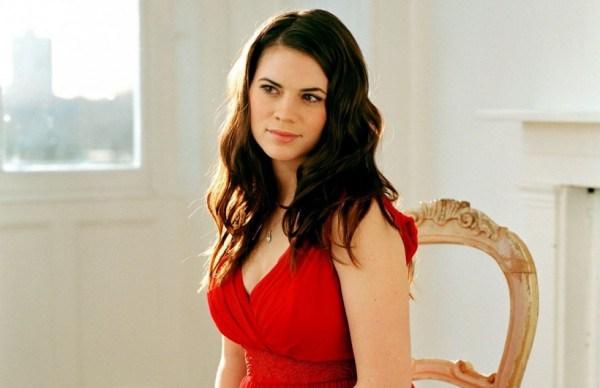 I'm noticing a theme here with actresses bursting onto the scene in 2011 but that's exactly what Hayley Atwell did with her role in Captain America.  While the movie was a bit uneven in it's tone for me it managed to give us a huge fan favorite in Atwell's rock solid, ass kicking performance as Peggy Carter.  Her character's fandom was so strong that they brought her back for a Marvel short movie to be released later this year.  Her huge break onto the mainstream came the year before in Pillars of the Earth that shows she has the acting talent, the looks and the calming control to play Lara Croft.
Jessica Brown Findlay
Jessica Brown Findlay is a true young'n that recently broke out with the UK series Downtown Abbey where she's shown composure beyond her years and has garnered praise for her role in the series.  She fits the billing from the game and would give us a younger, distraught Lara that still has the maturity and intelligence of a character much wiser then her age would reference.
Gugu Mbatha-Raw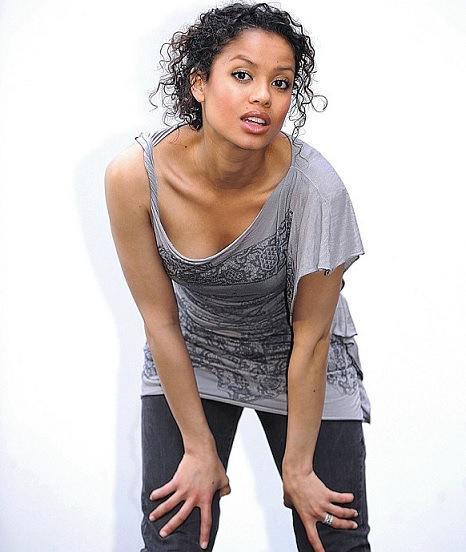 A beauty from Oxford, Gugu has appeared in numerous UK TV series including a brief run on Doctor Who and more recently the NBC series Undercovers for American audiences.  If the studio wants to go with a complete unknown then I think she could potentially bring the right tone and balance to the character of Lara Croft with a combination of skill and beauty.
Allison Williams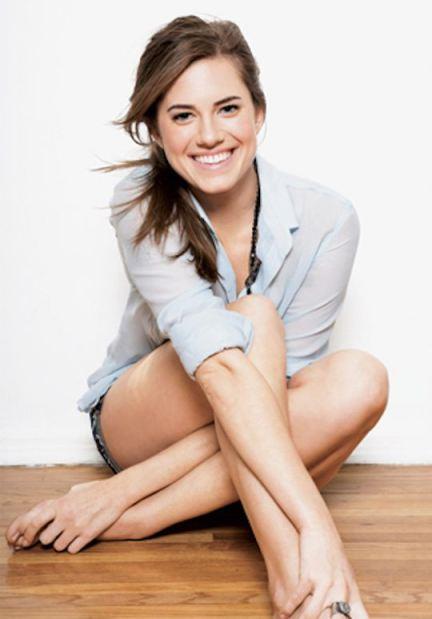 She really just burst onto the scene last year with HBO's hit series Girls so I don't have much to go off of other than the fact that she has the talent and looks to potentially pull this off.  You've gotta start somewhere though, right? If Thor himself Mr. Chris Hemsworth got the titular role after an Australian soap opera then Williams could blow them away in an audition and land the part.
The Voice of Lara Croft: Camilla Luddington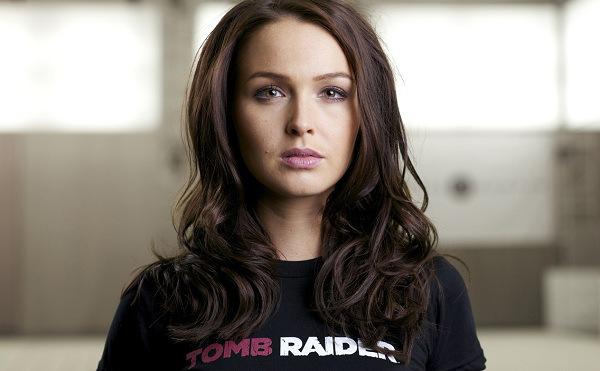 Well hey if they're gonna use the game as a blue-print for the movie and reboot it exactly as we saw on gaming platforms then why not go for the actress who voiced Lara Croft?  Camilla became Lara Croft through that story and her voice acting was excellent enough that I bought every emotion she was selling.   She's not just a voice either as she's done acting work on major TV shows like True Blood, Grey's Anatomy and Californication so she has enough experience in front of the camera to get it done.
So those are my choices for the new Lara Croft and I've seen names like Emily Blunt, Gemma Arterton, Kaya Scodelario and Mary Elizabeth-Winstead that could all possibly work as a Lara Croft for the new age as well.   Regardless of who they choose I'm only on board with this reboot if they stick close to the gritty, realistic tone of the 2012 hit game and give us a worthy heroine for a new generation of movie fans.