These carrot lentil protein muffins are a great kid-friendly snack, filled with sneaky lentils to add healthy protein, fiber and nutrients. You'd never guess there were lentils in them!
When it comes to grab and go snacks, muffins are at the top of my list. We love these Healthy Blueberry Muffins and these Healthy Cinnamon Rhubarb Muffins, but sometimes I want to sneak a little extra protein and fiber into my kids diets, and that's when I make these carrot lentil protein muffins!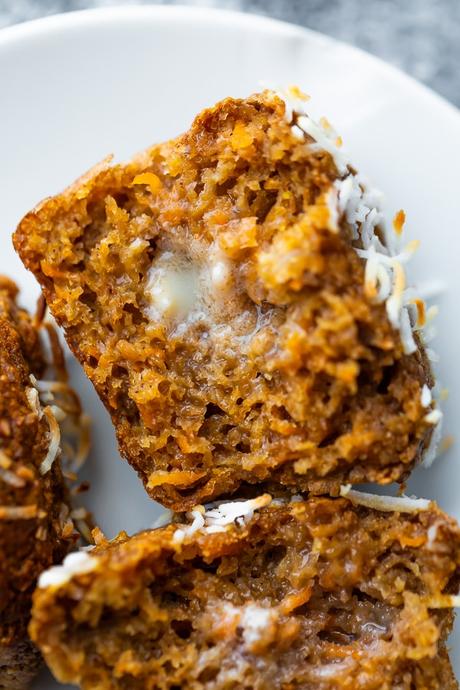 If putting lentils into your muffins sounds strange, I get it…but give it a try! After tasting these, I bet you won't even be able to tell there are lentils hiding in there. They are tender, soft, and perfect with a little bit of butter!
Not only do these carrot lentil protein muffins have sneaky lentils, but they contain a full cup of carrots. If you finely shred the carrots, I bet your kids won't even notice! They blend in color-wise with the dark brown of the muffins.
Reasons you'll ♡ these carrot lentil protein muffins
they have sneaky lentils & carrots
they are meal prep and freezer-friendly
they are oil-free and higher in protein than a regular muffin
Continue reading:Carrot Lentil Protein Muffins