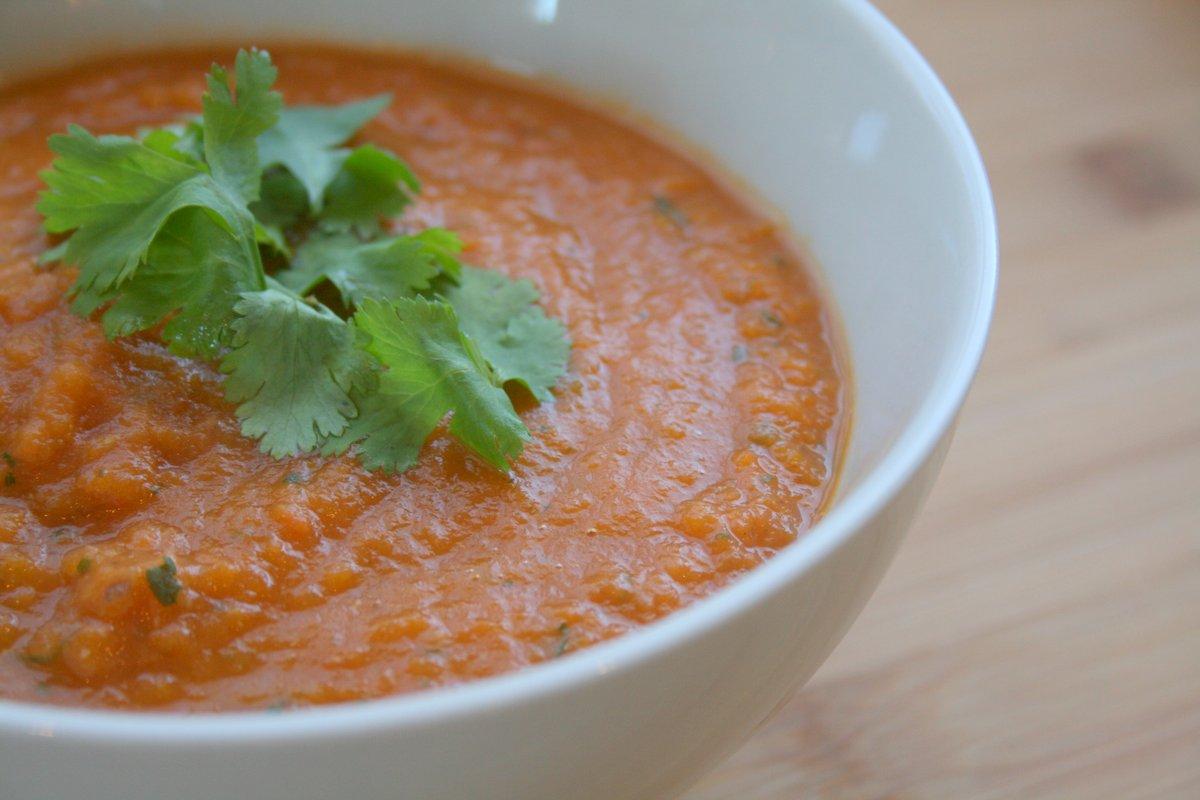 If the weather where you are is anything like it is in Cape Town, then you've come to the right place! This recipe came about on a chilly Thursday afternoon - I was craving something warm, spiced, filling but not too heavy...in other words, a hearty home made soup! So I grabbed my chopping board and went about throwing some of my favorite flavours and ingredients into a pot and this was the result - my carrot and coriander soup.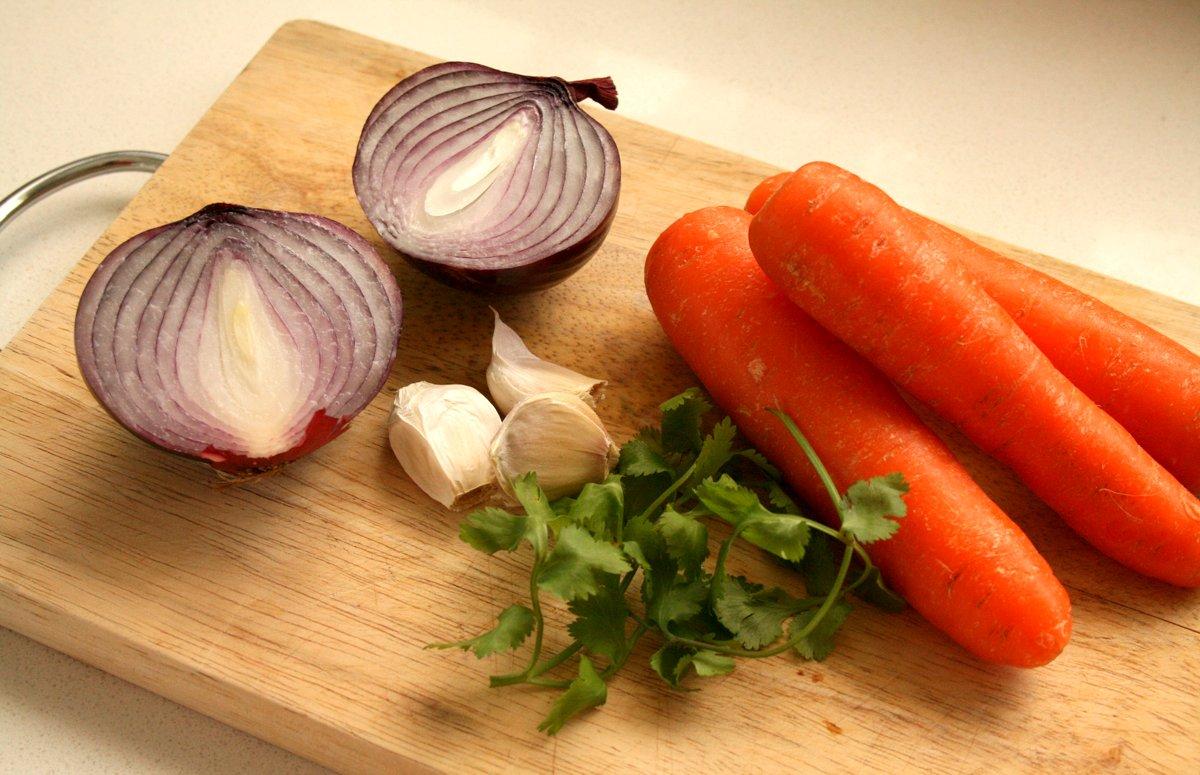 I was really pleased with the way this turned out, the soup is thick and hearty, full of flavor and packed with healthy veggies and lentils. It also freezes well and I've packed a few containers away in the freezer for quick weekday lunches.
If you're feeling lavish you could serve this up with a swirl of cream, but I like to finish it off with a few fresh coriander leaves. It's delicious as is but you could also serve it with some warmed crusty bread, I feel less chilly just thinking about it!_________________________
CARROT & CORIANDER SOUP
Makes 1.6 litres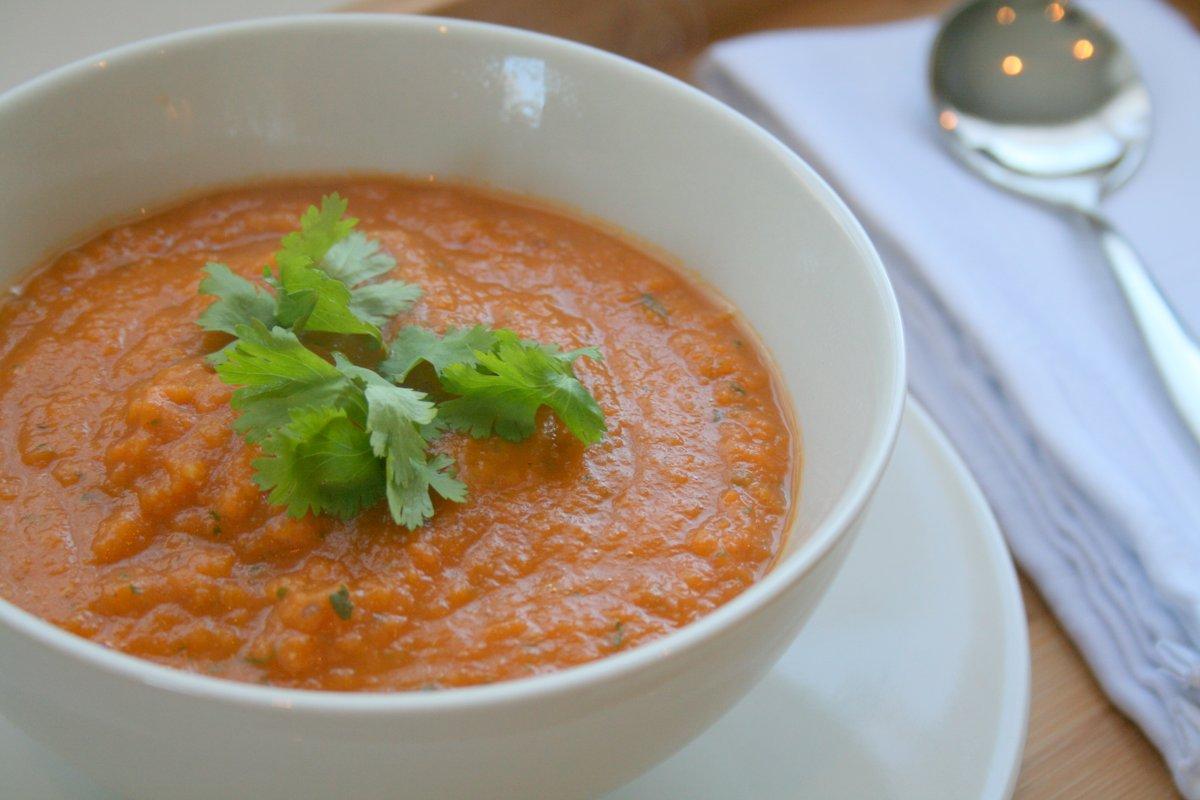 15ml sunflower oil
1 teaspoon ground cumin
1/2 teaspoon medium curry powder
1 red onion, chopped
3 cloves of garlic, chopped
700g medium carrots, peeled and sliced
400g tin peeled and chopped tomatoes
1 liter vegetable stock
1 tin of lentils, drained (drained weight 244g)
1/3 cup fresh coriander leaves (no stalks) + extra to garnish
salt and pepper to season
Step 1.) Heat the sunflower oil in a pot, then add the ground cumin and curry powder and cook gently for 1-2 minutes.
Step 2.) Add the red onion and garlic and saute for 2 minutes.Step 3.) Add the carrots and cook for a further 2 minutes.Step 4.) Stir in the tin of tomatoes, then add the vegetable stock and allow everything to simmer until the carrots are just soft, stirring occasionally. This should take 20-30 minutes.Step 5.) Add the lentils and simmer for a further 5 minutes.Step 6.) Take the pot off the heat and stir in the coriander leaves. Use a stick blender or food processor to blitz the soup to the desired consistency - I like to blitz mine just until most of the carrot slices are blended in so it still has some texture, but you could make it smoother if you prefer.Step 7.) Season to taste with salt and pepper and serve topped with a few fresh coriander leaves and some crusty bread on the side.