ChristianNews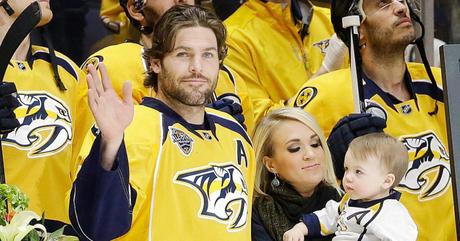 Carrie Underwood husband, Nashville Predators Mike Fisher has announced he is retiring from the NHL.  The country singer showed her support for her husband, by posting a beautiful message on Instagram after Fisher wrote a "Thank You" letter to Nashville in the  Tennessean.
Fisher wrote in the Tennessean:
"I kept praying for peace about the next step in my life. A peace that said this is God's will for your future," he wrote. "A peace that
said whether or not
this was the right time to walk away.""I don't believe it came in a single instance or some aha moment, but as time passed, I gradually became certain that it was right for me to retire. I believe God gave me the ability to play hockey, and I was helped by dozens of individuals along the way, so it's not just up to me on when it's time to say goodbye," Fisher wrote.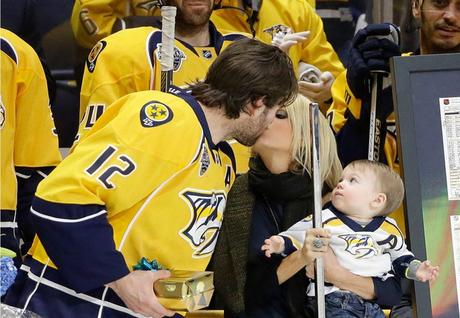 Carrie then took to her Instagram page to show her love and support for her husband:
 "Captain @mfisher1212 I sure am going to miss watching you play and cheering you on with the rest of Smashville, but I so look forward to seeing what God has in store for you in this next chapter of your life. You've given your teammates and the game your all for so many years," the 34-year-old "Blown Away" singer wrote. "You've worked so hard and made us all so proud! Isaiah and I love you so much and are so excited to be able to have you home a lot more…We can't wait to cheer on the @predsnhl WITH you in the stands! #ThankYouSmashville #PredsFansForLife."