It looks like the True Blood ladies are models for being "uber healthy."  As we posted earlier today, Anna Paquin is on the cover of Health magazine, now here's Carrie Preston on the cover of LA Health.
 
In the interview Carrie talks about her diet saying she does not follow a specific diet, however she tries to eat balanced meals. "I almost always eat a protein breakfast, which gets me going in the morning and helps sustain me until a light lunch. Then I try to have a balanced dinner. I try not to put restrictions on myself because as soon as I say 'I won't eat lunch such and such,' then of course that's all I want to eat!"
Click on the image for a larger view.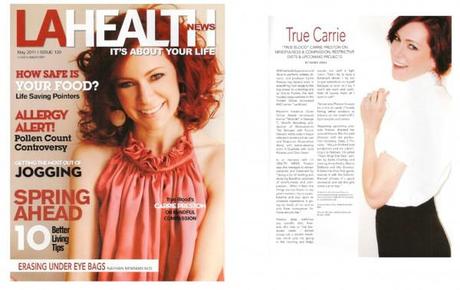 source: http://twitpic.com/4zr7vs/full