True Blood's Carrie Preston has joined those who support the NOH8 Campaign.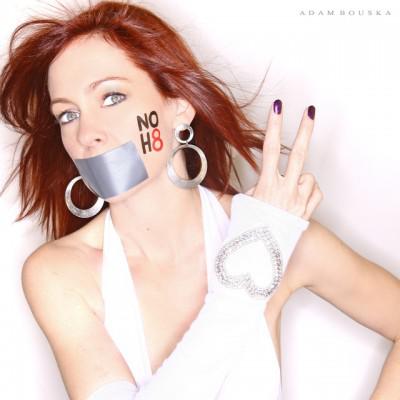 On November 4, 2008 Proposition 8 passed in California, amending the state Constitution to ban same-sex marriage. The defeat provoked a groundswell of initiative within the GLBT community at a grassroots level, with many new political and protest organizations being formed in response.
The NOH8 Campaign is a photographic silent protest created by celebrity photographer Adam Bouska and partner Jeff Parshley in direct response to the passage of Proposition 8. Photos feature subjects with duct tape over their mouths, symbolizing their voices being silenced by Prop 8 and similar legislation around the world, with "NOH8" painted on one cheek in protest.
We reported earlier about two of her True Blood colleagues who have also posed for the photo, Kristin Bauer van Straten and Mariana Klaveno.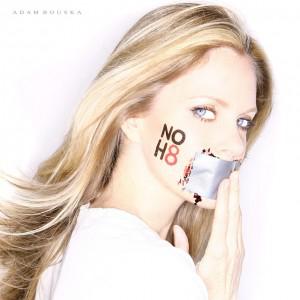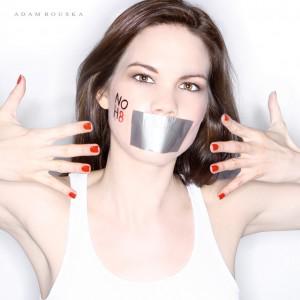 It's so great to see these True Blood ladies supporting such a worthy cause.
source: noh8campaign.com