Chicks Doing It Big Again: Broad Drives Her SUV Through A Fence and Into a Pool and Blames Brakes.
July 16, 2014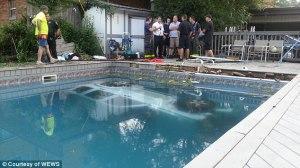 CarPool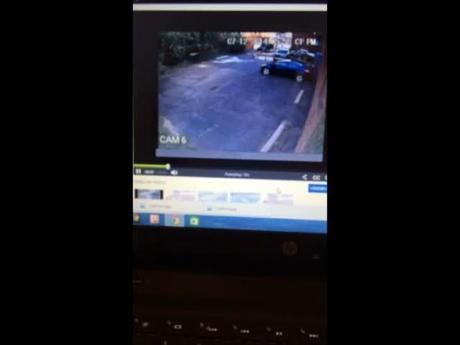 ►

JavaScript required to play CarPool.
Via Yahoo: Talk about crashing a pool party. A woman drove a Jeep across a parking lot, through a fence, and into a pool in Lakewood, Ohio, on Saturday. A local television station reports that two men were in the pool at the time of the crash. Christopher Sanford told Newsnet5 that he dove into the pool shortly before the incident, only to resurface and find a car sharing the underwater space. He turned around and pulled the woman out of the vehicle. There were no serious injuries from the crash.
It is unknown at this time why the woman crashed and plunged her Jeep into the pool, but according to Lakewood police, she has been charged with operating a vehicle impaired and reckless operation.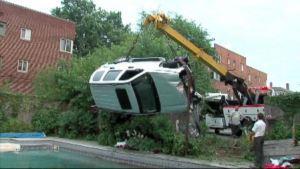 Sorry for driving across a parking lot, through a fence and into an in-ground pool where people are swimming…it was my brakes.  Just like a broad to blame the brakes when in fact it was simply because she was "impaired" and also because women can't drive.  Hey broad, ever heard of an emergency brake?  Pretty sure that thing is always available.  Again, she'd have to know where that is and my guess is she had no clue, because women can't drive.
This bro had jumped in seconds before the SUV crashed into the pool.  Like a bawse he stayed in the pool to save her from death because, as you know, women can't drive.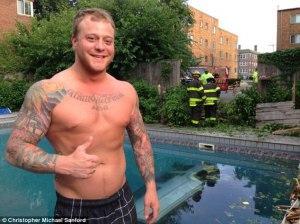 s/o to Newsnet5 for info.
Post navigation
← Manchester United and Adidas Sign Record Setting Merchandising Deal