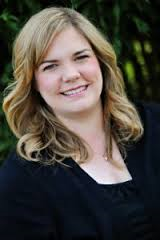 I am thrilled to have Caroline Fardig her today. Caroline is the author of Lizzie Hart Mystery Series. The first book in the series is  "It's Just a Little Crush". Caroline,What made you decide to become an author?

When my kids started to get older, I found I had more time to myself, so I started reading quite a lot. The more books I read, though, the less I liked how some authors would take a story is a direction that I didn't think fit their characters. I finally decided that if I wanted book characters to do what I wanted, I was just going to have to bite the bullet and write one myself. So, I did and I'm happier than I've been. I love writing!

 

Lizzie is a great character, I really liked her. Was Lizzie inspired by a real life person?

 

Lizzie is a cross between myself and my daughter ( also Lizzie). Little Lizzie is feisty and says exactly what's on her mind. I'm laid back and sarcastic, and I hate people in my business. Lizzie Hart always says what I'm thinking but am too chicken to say out loud.

 

What genre do you usually read?

 

I like to read funny mysteries and chick lit. If characters are going to go around being sad or I'm going to have a big personal epiphany by reading a book, I usually take a pass. I'm all about fun.

 

Do you have a favorite quote you would like to share?

 

I have a painting by Rodney White hanging in front of my desk which says- "It'll cost nothing to dream and everything not to."  It really motivates me to reach for the stars.

 

What are you working on now?

 

I am finishing the final edit  on my second book- "That Old Black Magic",  however, I think my subconscious mind thinks I should be working on book 4, because I keep day dreaming about it.

 

Where can readers contact you?

 

www,carolinefardig.com

http://www.carolinefardig.com/blog

Twitter: @carolinefardig

Facebook- http://www.facebook.com/pages/caroline-fardig/496944767049778

media inquires: http://www.sjpublicity.com/contact.html

 When will the next Lizzie Hart mystery be released? 

I am currently shopping for a literary agent, so I don't have a timeline for the release just yet.

 

What are you reading right now?

 

At the moment I am reading Jami Deise's "Keeping Score".  It's a chick lit novel about a divorced mom and her son trying to hold their own in the competitive world of  boys' travel baseball. You've got the requisite mean kids, overbearing moms, and over zealous coaches, that you find in real life, to which the author has added a great mix of quirky characters, (plus some hottie leading men), who keep the story fun and interesting.

 

What Bob the cat based on your real life cat?

 

Yes! How did you know? My real life cat is named Eddie, and he is as much of a jerk as Bob is. Our mutual dislike of each other started a week after my family got him. My husband was out of town on business and Eddie decided that he needed to scratch up my mattress in the middle of the night. I couldn't sleep and he wouldn't stop, so I decided to put him in his cage for the night. I felt bad for him so I made sure he had water and a small box of litter. Well, we all know what happens when you mix a rambunctious kitten with liquid and clumping litter. The cat was literally caked with a stick , thick layer of cat litter. I had to give him a bath. Turns out cats don't like baths. That night pretty much ruined our relationship.

 

Who would you want to play Lizzie in a movie version of "It's Just a Little Crush"?

 

That's difficult, because to me Lizzie is so complex.  The actress would need range. However, she would also need some serious comedic chops. I think Rachel McAdams could probably pull that off the best. She was wicked funny in "Mean Girls"

 

Thank you Caroline for stopping by today.

 Caroline's book "It's Just a Little Crush" is on sale in the Amazon kindle store today for only 99 cents! This book would appeal to all lovers of chick lit, cozy mysteries, and contemporary romance.