Not all of New York Fashion Week involved just fashion. Jewelry and Accessories were on display as well. Check out Alexandra Shook of delayedmissives.com as she attended the Carolee 40th Anniversary Retrospective and Fashion Institute of Technology Student Design Competition Presentation. Check out some of the wonderful jewelry designs.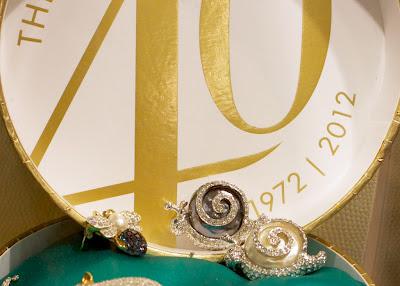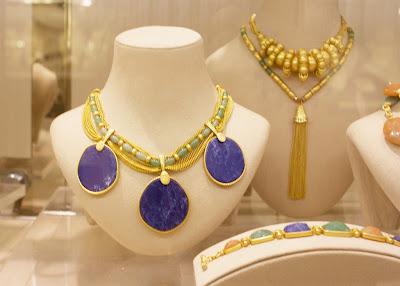 CAROLEE's FIT Student Design Presentation at Bloomingdale's 59th St celebrated the winners of CAROLEE's FIT jewelry design competition as well as the opening of CAROLEE: Then and Now, a retrospective of CAROLEE jewelry from the past 40 years. Cocktails and appetizers circled through the crowd, as did Dr. Joyce F. Brown (President of FIT) and Michael Gould (Chairman/CEO of Bloomingdales).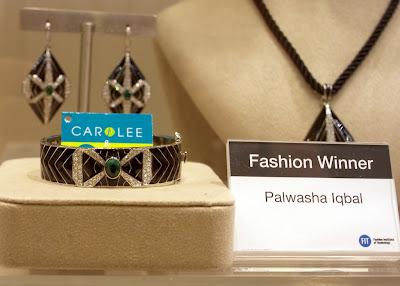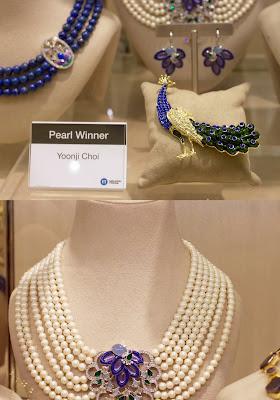 The student designs were beautiful, but crowded into only one locked jewelry case so I didn't have much of a chance to see them. The actual CAROLEE jewelry exhibit was empty of spectators, however....I guess no one favors vintage jewelry these days? Much of my personal jewelry collection is vintage, so I loved getting a close look at the beautifully preserved pieces.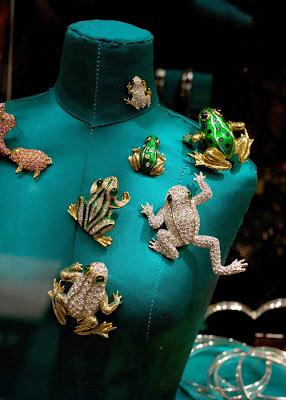 Favorites included the jeweled animal pins which reminded me very much of my grandmother and her friends, all of whom were fashion plates in their day.