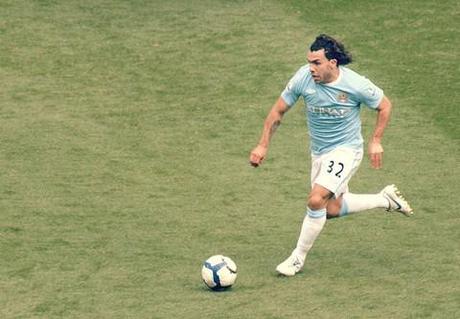 Causing controversy: Carlos Tevez
The Background
Manchester City have apologised after striker Carlos Tevez held up an 'RIP Fergie' banner during the side's Premier League title parade. As the BBC reported, the sign is widely believed to refer to Manchester United manager Alex Ferguson's response when asked in 2009 whether his club would ever be underdogs to their Mancunian rivals: "Not in my lifetime."
"The creation of the tasteless material is in itself reprehensible and in accepting and brandishing it, Carlos has made a significant error of judgement," said a City spokesperson. Former United player Tevez has also apologised, insisting he meant no disrespect to Ferguson.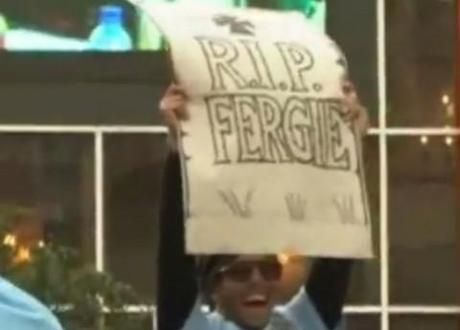 Carlos Tevez holds up the headline-grabbing banner
But which Fergie did he mean?
Tevez's banner sparked mass panic on Twitter among those less well acquainted with the Premier League, reported Goal.com: "There were, let's say, a select group of individuals that did not put two and two together and immediately cradled themselves in fear that the Black Eyed Peas superstar darling that is Stacy Ann Ferguson – known affectionately as Fergie – had indeed popped her premature clogs."
Tevez gesture makes a United hero out of Barton
Queens Park Rangers captain Joey Barton was sent off after elbowing Tevez during City's down-to-the-wire final Premier League match. "After Carlos Tevez' behavior at City's victory parade this afternoon, United fans will suddenly be glad 'in a way' that Barton clobbered him one," wrote Dan Coombs at Here Is The City. "The fact that any one can do something to make the odious Barton look good to some, says a heck of a lot."
Did City buy the title?
Tevez's banner-waving wasn't the only sour note struck after City's win. In The Daily Mail, Matthew Engel pointed to City's billionaire Adu Dhabi backers, who have poured money into the club, as a reason to worry for the future of football. "If the league title not only can be bought but can only be bought, does this have anything to do with sport?" asked Engel. "The English system is set up to benefit the tiny handful of squillionaire clubs, and let everyone else, including the national team, go hang."
For some, City's extra-time win was a source of unadulterated excitement – see Paul Merson's reaction below.