If you're on Google+ then you probably know that Larry Fournillier is a Mr. Google+ SuperStar!  With over one million followers, he's adored by so many folks, and his brand of Caribbean cooking, straight from his home in Trinidad, is just to die for!  Larry also hosts several on-going HOA shows (HangOuts on Air), one of which is 'Food Stories'~~here he shares legacy recipes, and I was fortunate enough to be a guest on one of Larry's shows!  The very first recipe that Larry shared of mine, fresh trout, got more plusses than ticks on a hounddog~~so, that's just how popular his posts can be!
This seasoning mix is Larry's creation~~now I've just added a little more of a few things to suit my tastebuds, like cumin and hot smoked paprika rather than regular paprika, so essentially this is the 'real McCoy'!  As Larry says this seasoning is versatile and can be used on fish, poultry, pork, lamb and beef~~I'll add to that bison, seafood, veggies and even into oil to make a nice bread-dipping treat!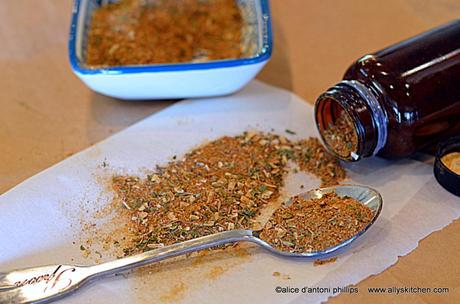 Makes: 1 cup+
What you need:
2 tablespoons hot paprika
2 tablespoons sea salt
2 tablespoons garlic granuales
1 tablespoon black pepper
1 tablespoon dried onion flakes
1 tablespoon turmeric powder
1 tablespoon ginger powder
2 tablespoon ground cumin
½ tablespoon garam masala (optional)
1 tablespoon ground allspice
1 tablespoon dried cilantro
1 tablespoon cayenne pepper
1 tablespoon dried oregano
1 tablespoon dried thyme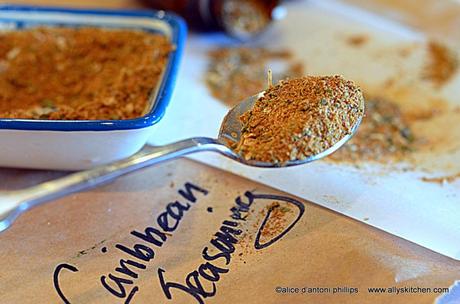 What you do:
Mix all ingredients together until well combined. Store in an airtight container for up to 4 months.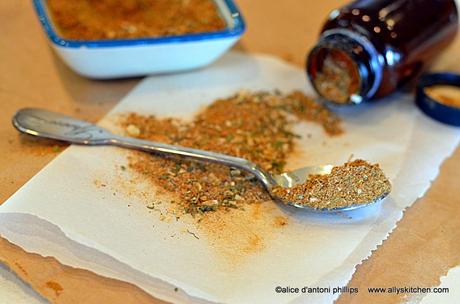 Comments
comments