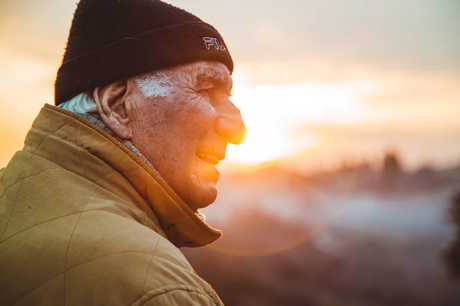 source: https://unsplash.com/photos/u_CvU45FLH8
The decision to send someone you love to a care home is never an easy one. However, for a lot of us it is something that we will have to deal with at some point in our lives, as our parents get older and are unable to look after themselves. In this guide, we will reveal everything that you need to know about choosing a care home, as well as looking into the option of live-in care.
Choosing the Right Care/Nursing Home for Your Loved One
If you think a care home is right for someone you care about, be it a family member or a friend, you need to take the time to choose hospice care with care. After all, this is always half of the battle. Ensuring someone is comfortable in the care home is imperative. So, let's take a look at some of the important points you must consider…
Accreditation and qualifications – There is only one place to begin, and this is by making certain that the care home has the necessary accreditation and that they have qualified people working for them. This is especially the case if your loved one has specific medical needs. There is no excuse for not getting the qualifications required today, as courses can be carried out online. You want to make sure that your friend or family member is in the best possible hands.
Entertainment and activities – If someone is going to be

moving to a new place

, you want to make sure that they are going to be happy and enjoy their new life. Because of this, it is definitely worth looking into the different entertainment options the home offers, as well as the activities that go on at the care home. 
Read reviews – You also need to read reviews that have been left by people who live in the care home as well as their loved ones. This will give you a great insight into what the care home is really like. If you come across negative review after negative review, you know to look elsewhere. Don't let one comment sway your judgement, though. 
Accessibility, cost, and waiting list – Aside from the points that have already been mentioned, you need to look into the waiting list. If it is extensive, no matter how good the care home is, you may be better off looking elsewhere. You also need to find out about the cost so that you can make sure you can afford the care home. Moreover, accessibility is another critical element to think about. After all, you want to make sure that you and other family members are going to be able to visit your loved one. 
What About Live-In Care?
Live in care might not mean anything to you; it could be a phrase you've never come across before. But that doesn't mean it wouldn't be of benefit to your loved one. Old age and illness are still taboos in our culture because they are frightening, and delving into the unknown unnerves us, but it is an important question nonetheless. So, let's take a look at this option in further depth…
Would At-Home Care Be Beneficial?
Once the question has been asked, the answer, although potentially unpleasant, will give you an insight into what to do next if you've never considered it before. If the answer is that your parent have to leave your own, comfortable home to live in a care home or nursing home, would they be happy to do that?
For many people, the answer is no. And this is where private care at home becomes something important to consider. Care at home can be as little as a few hours a week, or it can involve individuals undertaking full time live in care jobs for you; it all depends on what your loved one needs. It is often beneficial for home care to be full time; this negates the need for any additional care, and it means that there is never any danger of a vulnerable person being left alone.
Using at home care services means that those who need the care won't have to leave the home they have worked all their life to maintain and pay for. They can stay where they are comfortable, in familiar surroundings, and still get the care they need, whatever their condition or requirements. 
Thank you for reading!