Italian designer Liviana Osti's Cuoreis has designed very interesting vampire inspired glass flasks that are eerie symbols of just how fragile the human body is. The images below show several views of the cardiac inspired "Coure" glass flasks.
Perhaps King Bill can tempt his vampire subjects to subsist on True Blood if decanted in such a container or, at least be a big hit for Eric to use at Fangtasia.
Osti designed the carafe in the form of a human heart as a way to address the prevention of diseases associated with the heart. In Osti's words, "In order to prevent cardiovascular and blood pressure diseases we have to start with the root of the problem, our daily consume of food and beverage." The Cuore is actually comprised of two glass carafes shaping a human heart when joined together.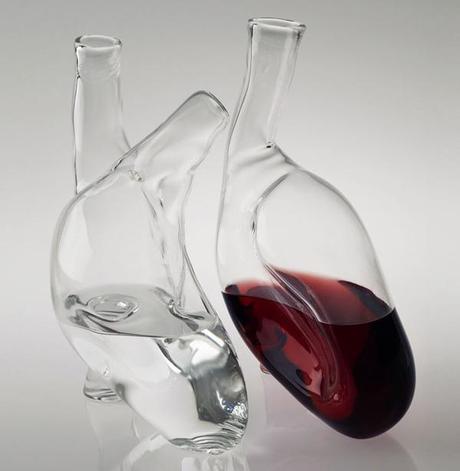 source: lostinasupermarket.com