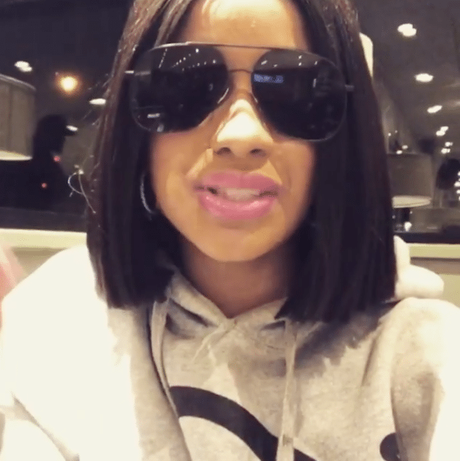 Cardi B has everybody singing Bodak Yellow and watching her every move, especially young girls.  
The rapper, recently acknowledged in an Instagram video posted on Wednesday that she may consider altering her image in hopes of serving as a better role model for our young girls.
"I realized, after Halloween, a lot of little girls, they be looking up to me," Cardi B says in the video. "They love me and I'm thinking to myself, like, 'Yo, I really need to be a better example.'"
She continued, "But I be trying to be a better example, though, you know what I'm saying? I've been trying to be more PG-13, less rated R."
"But I'm gonna change for you, little girls, because I deadass love ya," she concluded.
for my wittle ones

A post shared by Cardi B Official IG (@iamcardib) on Nov 1, 2017 at 8:09pm PDT