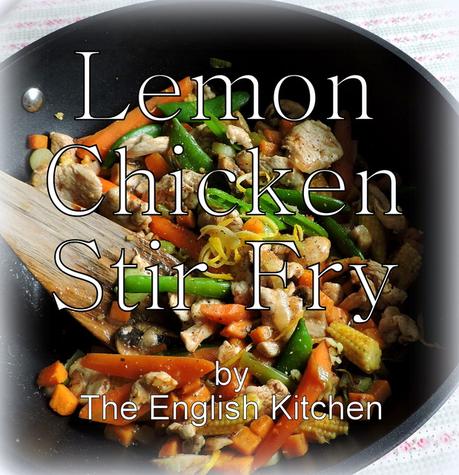 One thing which we really enjoy eating (and cooking!) are stir fries.  Not only are they delicious, but they can be as varied as the vegetables you have in your veggie drawer and can be quite healthy actually!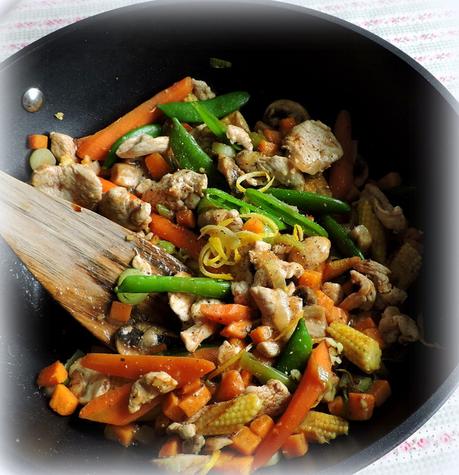 You don't need an awful lot of meat in a stir fry.  A little bit goes a long way and you can use just about any kind of meat you want.  Today I used chicken and made us a lovely Cardamon and Lemon Chicken Stir Fry!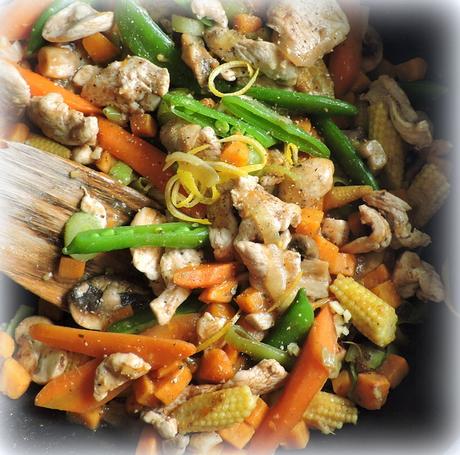 This delicious stir fry doesn't contain a lot of oil and is just the right size for two.  As a diabetic, these types of dishes work very well and are right in line with the types of things I should be eating.  High in fibre, low in fat and carbs.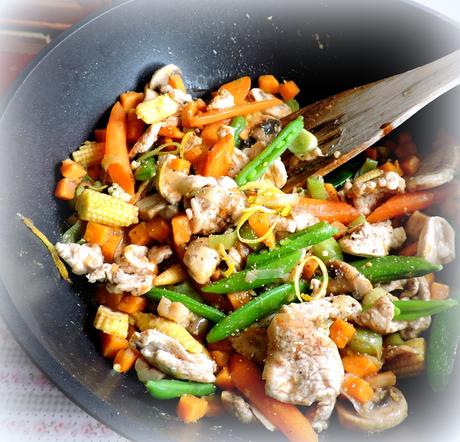 Steamed rice goes very well, and if its brown rice it is a healthy carb for diabetics, just so long as you don't go overboard.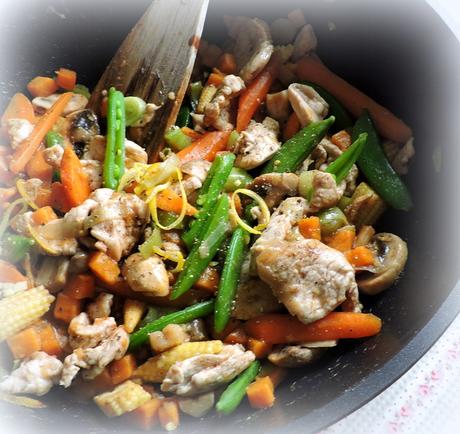 Just look at all of those brilliant colours, textures and flavours!  Delightful!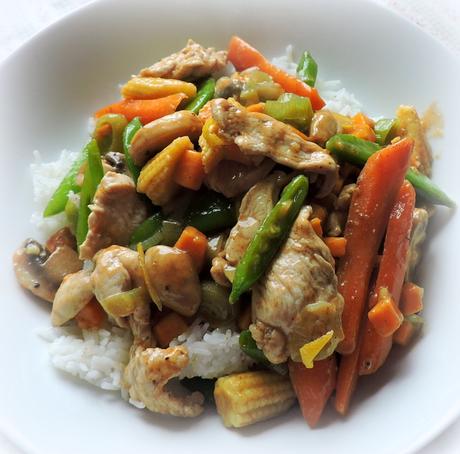 *Cardamom and Lemon Chicken Stir Fry*Serves 2 Printable Recipe  
Healthy and delicious!  If you get all of your ingredients prepped ahead of time, it goes together in a flash. 
2 tsp rice bran oil1 tsp extra virgin sesame oil1 leek, white part, thinly sliced1 sweet potato, peeled and diced1 carrot, peeled and cut into sticksa handful of baby corn, cut on the diagonal2 handfuls of sugar snap peas, destringed1 inch piece of fresh gingerroot, peeled and chopped finely1 garlic clove, crushed1 large skinless, boneless chicken breast, thinly sliced1/4 tsp ground cardamom1 tsp Chinese Five spice powder6 parings of lemon rind (don't get the pith) Julienned250ml chicken stock (1 cup)1 tsp cornflour1 tsp Tamari soy saucesalt and black pepper to taste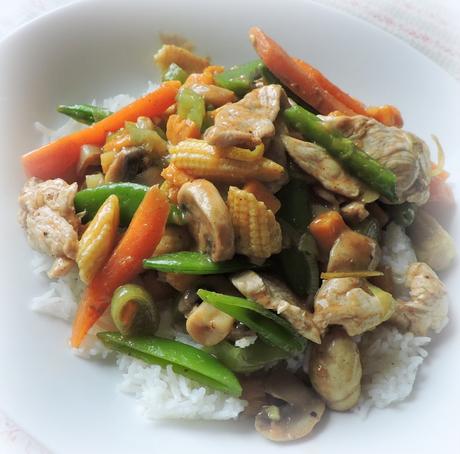 Heat the oil in a wok, or large skillet.  Add the carrot and sweet potato.  Cook, stirring, until they begin to soften. Add the snow peas, baby corn, leek, chicken, garlic, gingerroot, cardamom and five spice.  (AS YOU ARE STIR FRYING, AND THE OIL GETS ABSORBED, ADD CHICKEN STOCK BY THE TBS IN IT'S PLACE)  You will want the chicken cooked through, but also the vegetables to maintain some bite. They should only be crispy tender.  Whisk together the cornflour and any remaining stock.  Stir into the cooked  mixture.  Bring to the boil and simmer for about a minute.  Stir in the tamari.  Taste and adjust seasoning with salt and pepper.  Serve hot.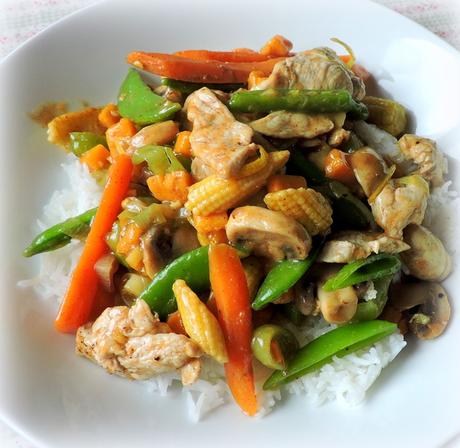 Bon Appetit!  Enjoy!