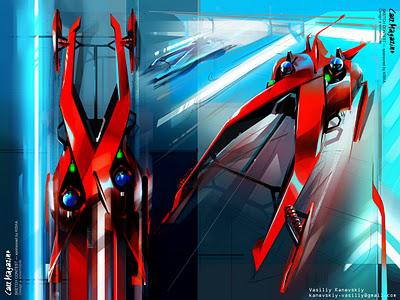 Hi friends,
few days ago I wrote about car design sketches research showing you Simko website. Today I would like to show you (for those that do not know yet) that
Cardesign.ru
website has also a great collection of excellent car sketches a real "sketch wall" to see. Clicking on each sketch you will see also the designer portfolio, here an illustration done by Vasiliy Kanevskiy for a sponsored project by KISKA Design.
So go to the website clicking
"Car sektch wall"
and check it all out you will love it!