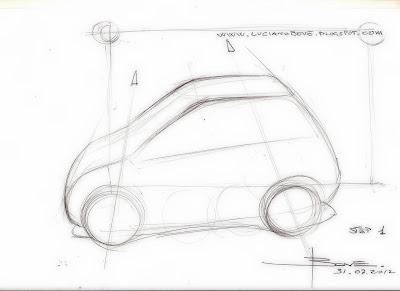 Luciano Bove car sketch tutorial Top Step 1
Dear friends,
here another quick tutorial for you. It is a car sketch in top perspective, I have done it in 3 steps and here the first image which is about a quick linedrawing.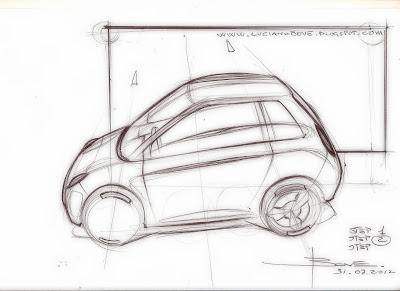 Luciano Bove car sketch tutorial top Step 2
Step 2
It is about making few corrections for a better perspective and linedrawing quality, background correction and some details added such as: wheels, reflections on car body, some cut lines to give realism and a little of  glass transparences.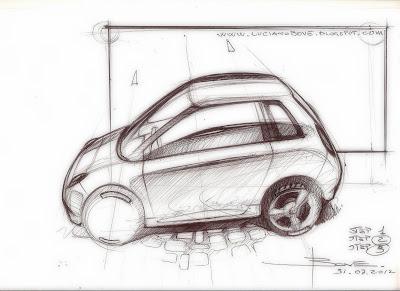 Luciano Bove car sketch tutorial Step 3
Step 3
It is about adding more details to make it a bit more than just a line drawing sketch, so for example adding the ground effect and reflection is to give a soul to the sketch.
The shading is necessary for depth and focal point, this sketch has been done with a black BIC pen, it is not a creative proposal but just a car sketch tutorial for a city car proportion vehicle.
Thanks!
-