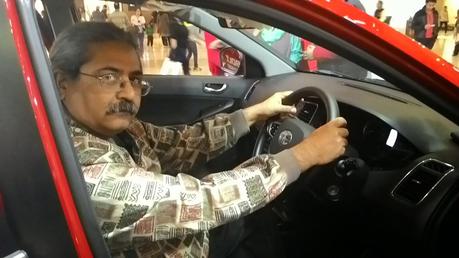 This was a pre-launch visit. Got a chance last Sunday to visit and witness the most advanced and beautiful car launched by Tata Motors – Tata Bolt. The hatchback is undoubtedly the most innovative, with high quality and comfort and within an affordable range. It is definitely going to beat all competing hatchbacks based on its innovative features, quality and price. Let us look at its innovative features first few of which are listed below:
Projector Head Lamps: The innovative front light has a provision of both high beam and low beam at the same time which you can use on highways where you want to see far ahead and road, both, at the same time.
Defogger: Anti-fogger – front and rear glass is another important and helpful feature that is critical one should look for while selecting a car. There are air vents near front mirror.
Rear Smart Wiper: The rear wiper automatically starts during rain when you take your car in reverse gear. You don't need to put on manually.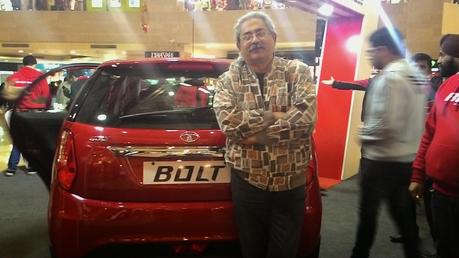 XMS: You can adjust the height of your driving seat up and down depending on your height and size. This feature is unique, available in all models of Bolt and definitely is not there in any of the other brand hatchbacks.
Dual Airbag: It is not only available for the driver's seat but for the co-passenger front seat too thereby getting you double safety.
Touch Screen: The top model comes with touch screen navigation and voice recognition feature for stereo, A/C etc.
Auto Climate A/C The feature enables A/C to adjust its temperature on its own according to the climate.
Alloy Wheels: The highest model comes with alloy wheel providing extra safety and life.
Follow me Head Lamp: Allows you to adjust it for 30, 40 or 60 seconds to stay your headlights on after you switched off the ignition and locked it from outside so as to help you see things in car's headlights if stopping in dark at night.
TPMS: Show all tyres pressure status on a small device on the right side of your dashboard so as to enable the person driving the car to take appropriate action if any of the tyres is having uneven air pressure.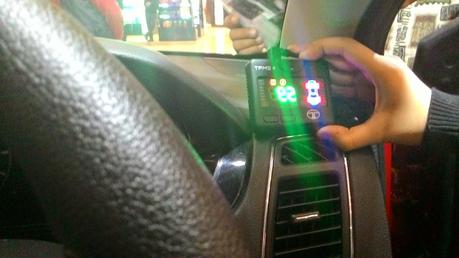 Engine: It is state of the art world standard engine that is packed with high power and is turbo charger. It gives 90 PS of maximum power and is with 140 Nm torque.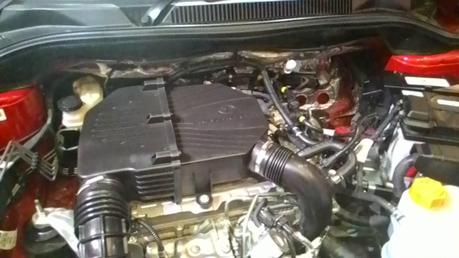 Models: There are four models of Bolt – named – XE (entry level), XM (medium), XMS (medium with extra safety) and XT (top model). The Bolt comes in two variants – Petrol and Diesel. It is technologically superior enough to beat its nearest competitors – Swift from Maruti and i20 from Hyundai.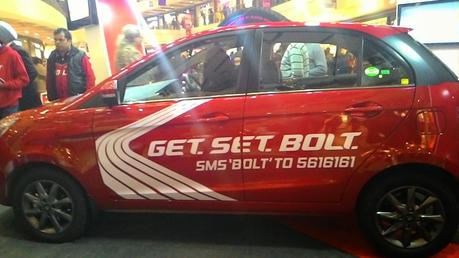 Modes: The Tata Bolt can be driven in three modes – Eco, Sports and Balanced mode thereby adjusting speed and fuel economy accordingly.
The car is excellent in terms of innovation, technology and quality and is beautiful & smart in terms of its appearance. It has been launched on 22nd of January 2015 and is going to be a big hit very soon. This is a world class car produced by none other than Tata Motors. 
This post is a part of the Get. Set. Bolt. activity at BlogAdda.