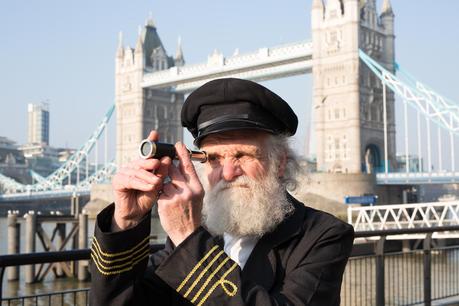 After news leaked that the nation's favourite Captain will be making a return to TV screens this year, Captain Birdseye wannabees gathered at St Katharine Docks yesterday morning (17th March 2016) in the hope that one could take on the iconic role.
A dozen hopefuls donned their finest sea-faring uniforms and tried their hand at typical 'Captain' tasks such as perfecting the Captain Birdseye wink, fishing, walking with a parrot on their shoulder and balancing a platter of Fish Fingers.
Fans ranged from stunning lookalikes, young men, women and even bearded hipsters who all gathered to show their love for the iconic British mascot.
The famed Captain will be making a reappearance in a new TV ad from Birds Eye, set to air on 9th April. Captain Birdseye was last seen on screen over 10 years ago and has been helping mums introduce fish to their little ones since the 1960s.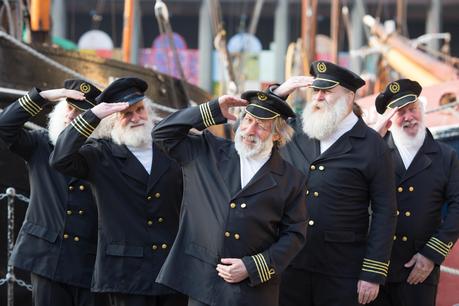 In the 90s, Captain Birdseye was voted the most recognised captain after Captain Cook.
Steve Chantry, Birds Eye Marketing Director, said: "The return of the Captain after so many years is hugely exciting. He remains our most memorable icon, having helped generations of Mums introduce their children to the delicious nutritious taste of Fish Fingers, and we are thrilled that he's coming back. We're sure he'll bring back memories for those that remember him, as well as introducing him to a new audience."
Will Birds Eye find its new captain? Tune in on 9th April to find out.