"You know all those things you have always wanted to do? You should go do them."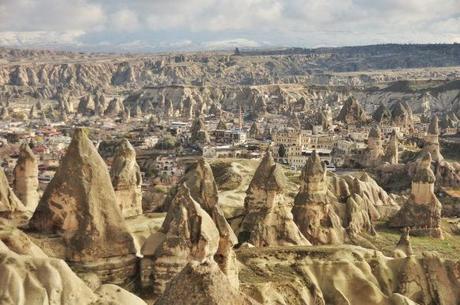 Cappadocia is one of the most famous sites in Turkey, and rightfully so. Though during our first few hours we were overwhelmed by the sheer number of touists, resorts, and unfriendly people (it's a lot like Disney land for adults we decided) but the natural beauty of the surrounding rocks and the thousands of interesting caves waiting to be explored soon won us over.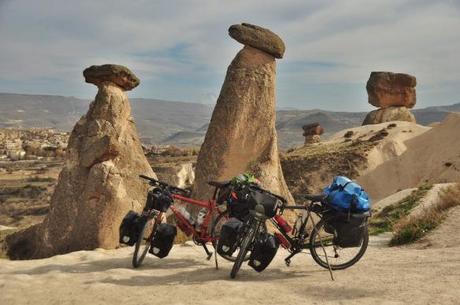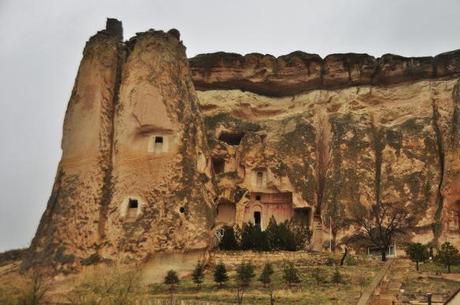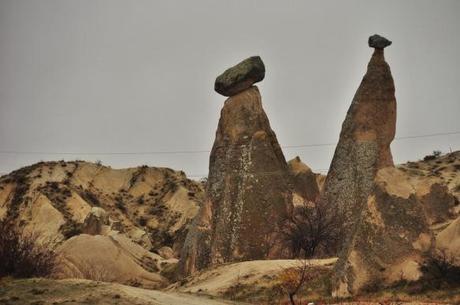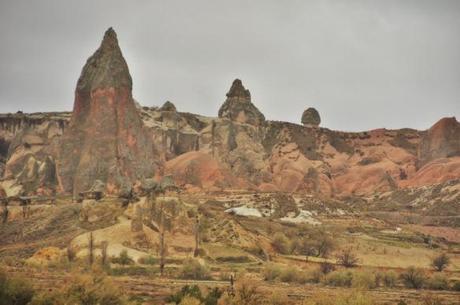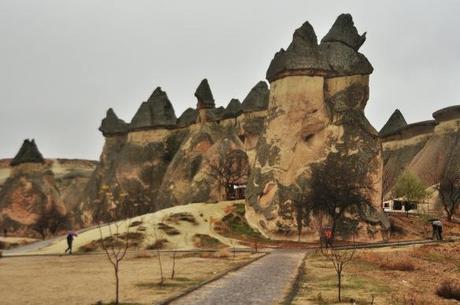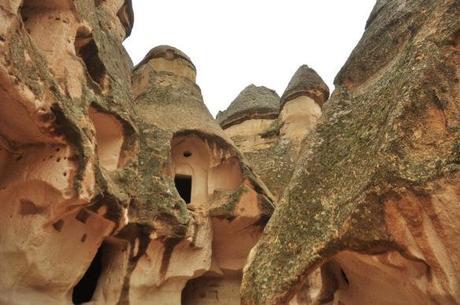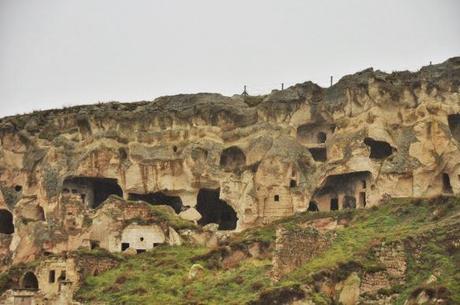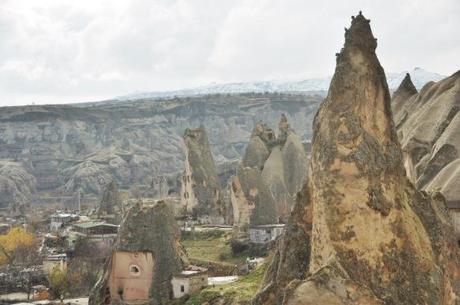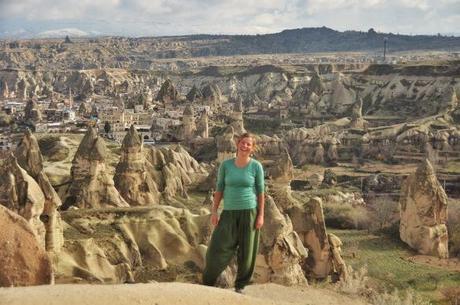 So how did these crazy rocks form? From volcanic eruptions which happened between nine and three million years ago. Then, the rocks throughout this region eroded into hundreds of pillars, which are the formations we now see today. Since the rocks are so soft, caves were first being built throughout the area in the 7th-8th centuries BC, and later by the Romans who carved houses, churches, and monasteries in these formations which is why even today there are thousands of caves to explore. The town we were staying in, Goreme, was a huge monastic center between 300-1200AD and even today there are over thirty carved-from-rock churches that you can visit.
As the rock is so soft and flaky that the ground has been whipped out in many areas leaving doors in the middle of mountain sides with stairs going to nowhere!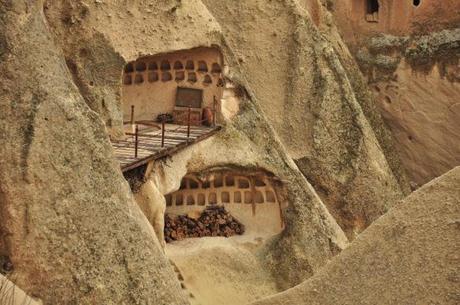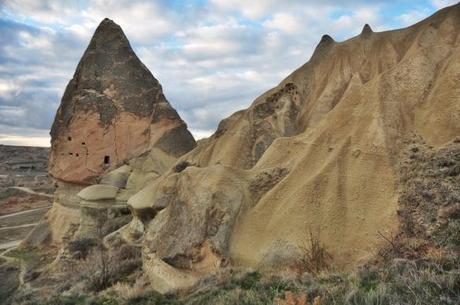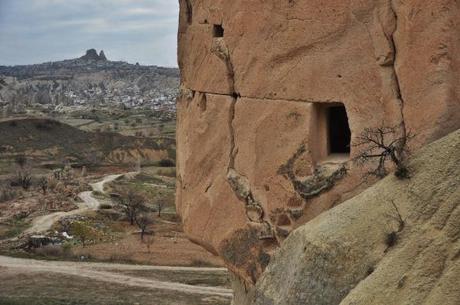 We also found a cave which has been lived in recently, and though we really don't know anything about it, it was fun to guess who lived there, and why.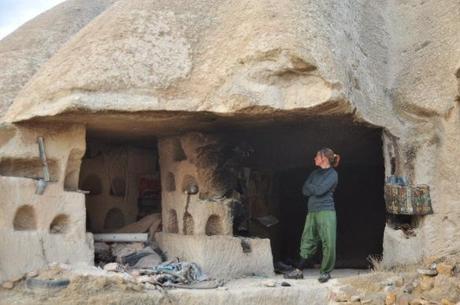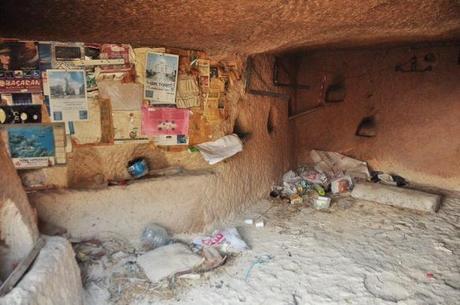 It was interesting to explore these caves, especially those which were somewhat preserved.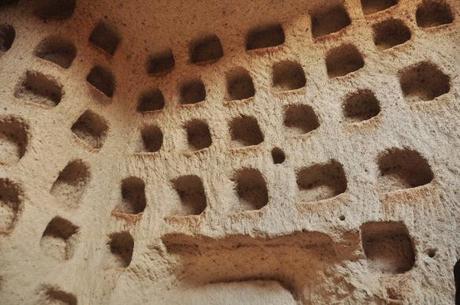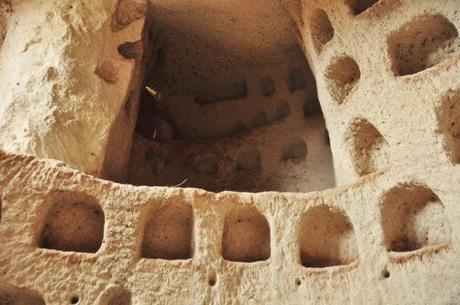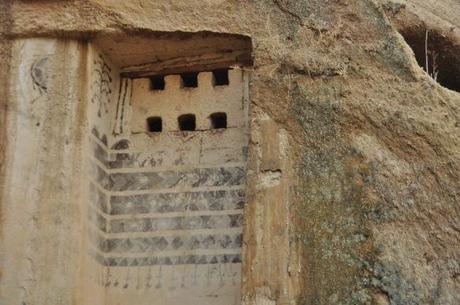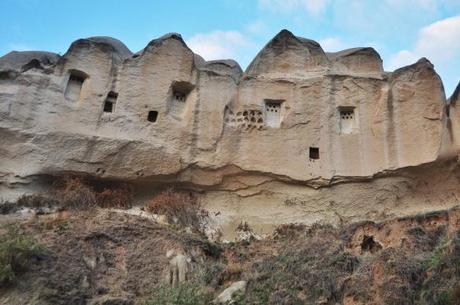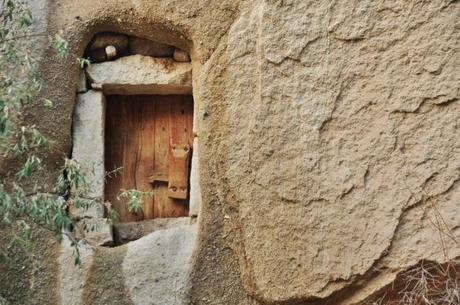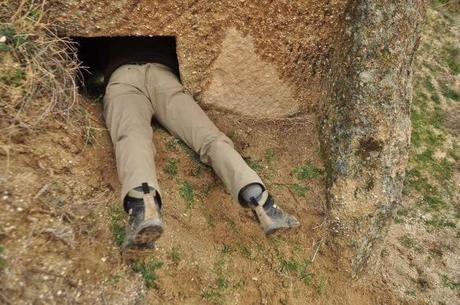 Though we didn't visit it this time around (we are coming back in a few weeks with my brother and friend), there are multiple spectacular underground cities which the Romans constructed to avoid persecution when Christianity was not yet an accepted religion. The underground cities have many traps (like large round stones which rolled into place to completely block a door) and holes in the ceiling where they could drop spears on their enemies, and the largest of these cities, Derinkuyu, could fit up to 20,000 people, along with their livestock and food supplies. Talk about cramped living!
Since the area is so touristic, most of the thousands of hotels advertise that they are "in a cave."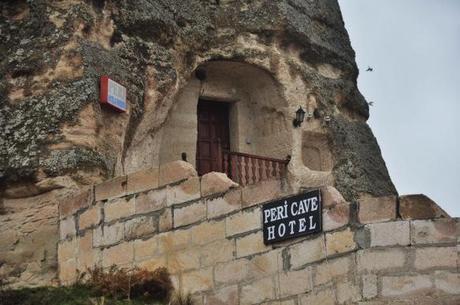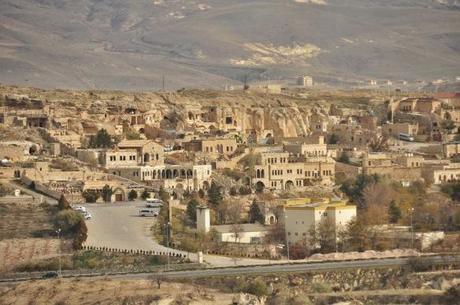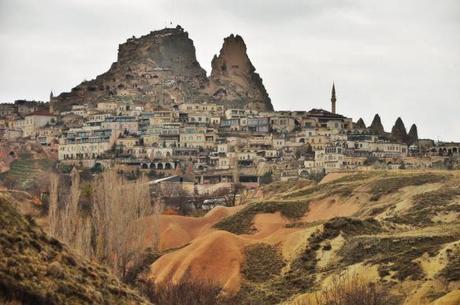 Biking was a great way to get around!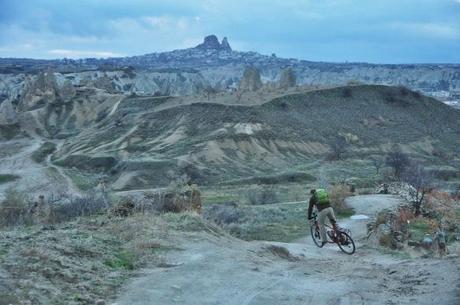 Another highlight from cappadocia was meeting up with an American man who we had met in Georgia who was in the area for the weekend with his wife. He had emailed me telling me he had arrived in cappadocia the exact same day we had, and later when I emailed him to tell him what town we were staying in, he replied with… Us too! Boy is it ever a small world. Him and his wife graciously took us out to dinner, where we all ordered what seems to be the typical meal here: meat cooked in a closed clay pot which has to be broken in half when you are ready to eat. After his wife left to fly back home the next day, he took us out in his rental car to visit different sites, and once again, out for a delicious meal. Thank you for everything Richard, it was wonderful to see you again!
Camping next to an awesome French family with three children currently touring around Europe for the year! (If you missed it, I interviewed them yesterday!)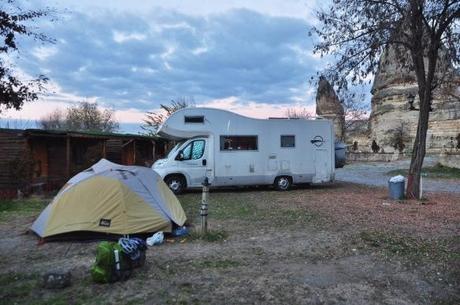 Follow me on Facebook here for quick updates and a photo of the day, or on Instagram at @awanderingphoto to see what we are up to! And click here for five awesome interviews of solo female cyclists touring our world, including some of the most well toured gals out there!