Abstract art with a conscience
You may know her as the ever-stylish blogger behind MIMI+MEG and stella & henry (two of my favorites!), and now she's launched a shop of original artwork. Megan is not only an inspiration to me on a daily basis with her always perfect picks (if you like this blog, than you'll LOVE hers), but even more so now that she has lovingly created "boob art for breast cancer." I cannot do justice the thought and process behind her creations, so please read her very touching post here. I especially love that buyers of her boob paintings can name their purchase after someone in their lives that has suffered/is suffering from breast cancer. She's young, she's hip, adorable, kind and talented…what's not to envy?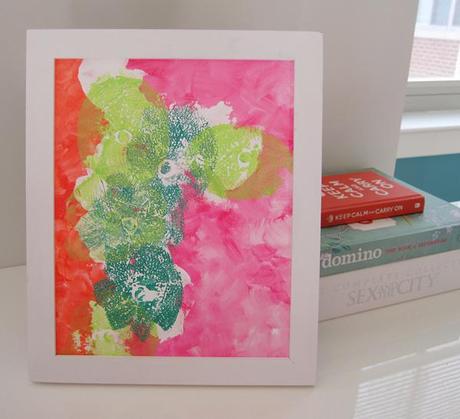 LOVE the texture and colors.
[ boob painting "5" $125 ]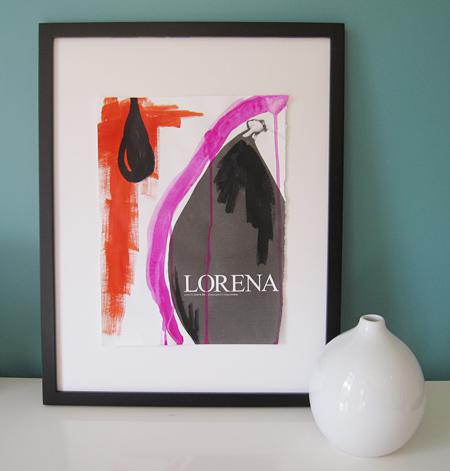 Her "works on paper" series blows me away. Must have.
[ "Lorena" $50 ]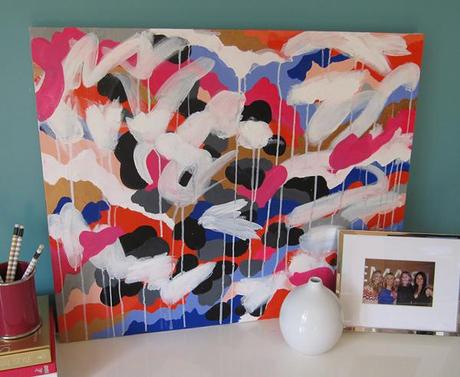 Great hues, so NOW.
[ "white strokes 1" $325 ]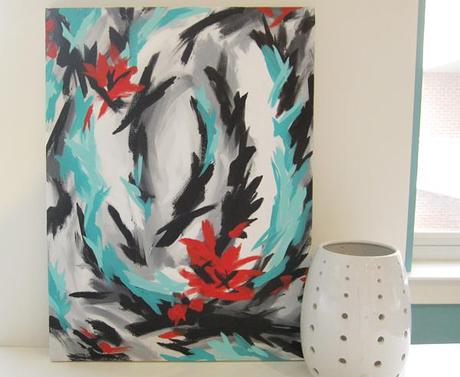 Reminds me of Hawaii.
[ "black white 3" $275 ]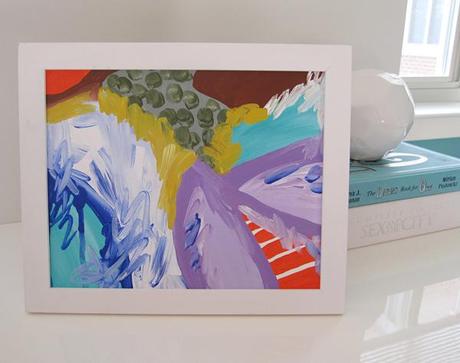 Hockney-esque and happy.
[ "spring 2" $125 ]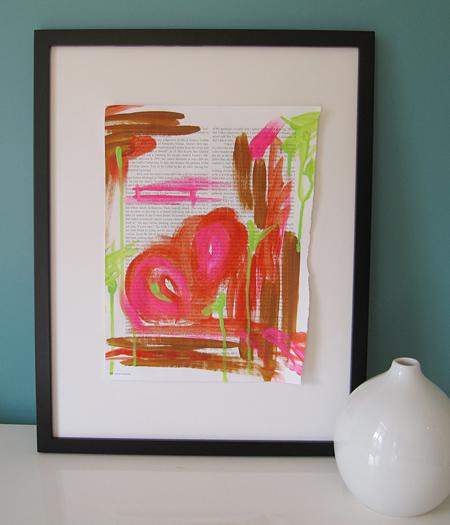 Gorgeous composition!
[ "If it hadn't been for that beautiful woman..." $50 ]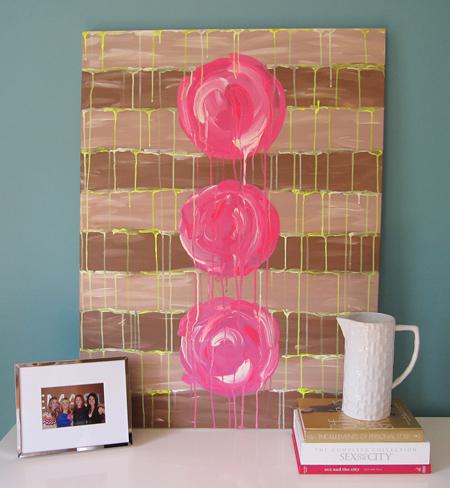 Funny, I just painted my own canvas with tan, hot pink and neon yellow too.
[ "pink dots" $325 ]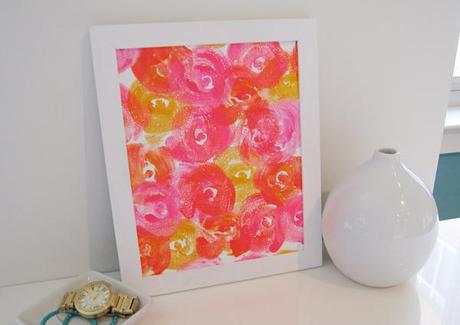 I would name this one "Felicitas" — vibrant, pretty, uplifting, layered,
and like there's just so much energy it wants to burst out of the frame!
[ boob painting "22" $125 ]
Lately I've been enjoying learning a little more below the surface about quite a few blogger friends out there. It's been such a pleasure, really. You are all so real and personable and talented — keep it coming, please!