Text Post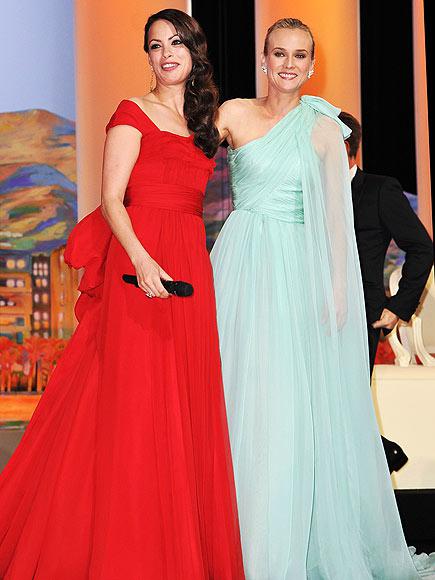 I'm not sure how they always manage to do it, but right when I'm doing completely fine, my family always manages to steal my happiness from me.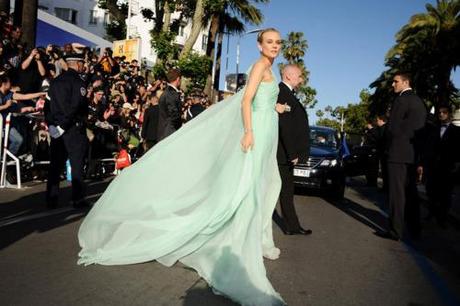 Through a chain of events this week, they've weighed me down with a familiar weariness. The kind of thing that makes it hard for me to lift my arms. My chest, it's heavy, right at the base of my throat. In the morning, I think I can't get up, but then again, I also can't sleep. Even writing is becoming impossible.
Still, I'm going to write on this stupid fucking blog! Forgive me.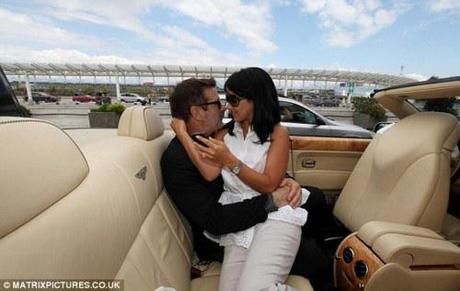 So, Cannes has been this past week. Although it used to be a classy affair—or at least it used to seem like that to me—it now seems an eddying point for the flotsam that jams the flow of news in the tabloid media.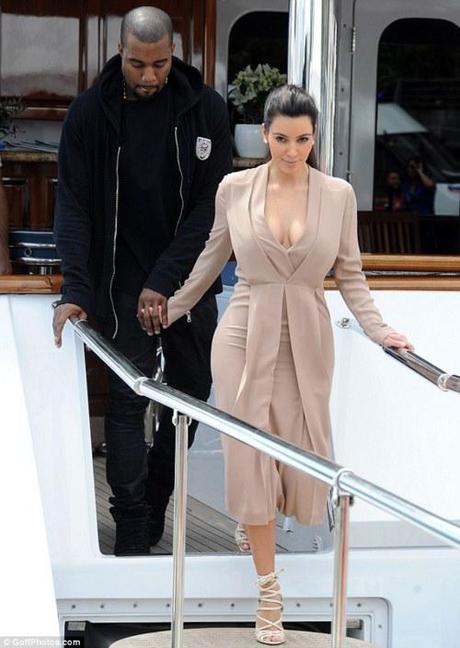 Kim Kardashian is there. So is Paris Hilton. And Tara Reid, whose appearance, wasted, on P. Diddy's yacht is so irrelevant that it's almost meaningful.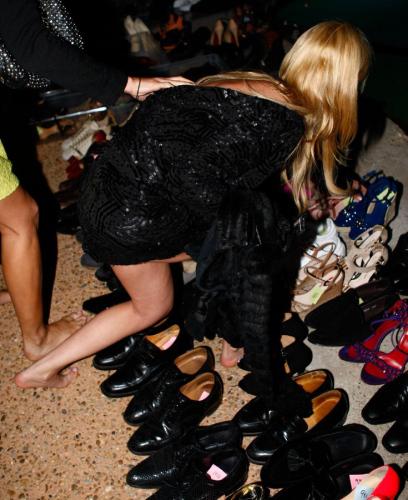 That doesn't make sense, I'm just trying to write something intelligent about Tara Reid. Impossible, I tell you.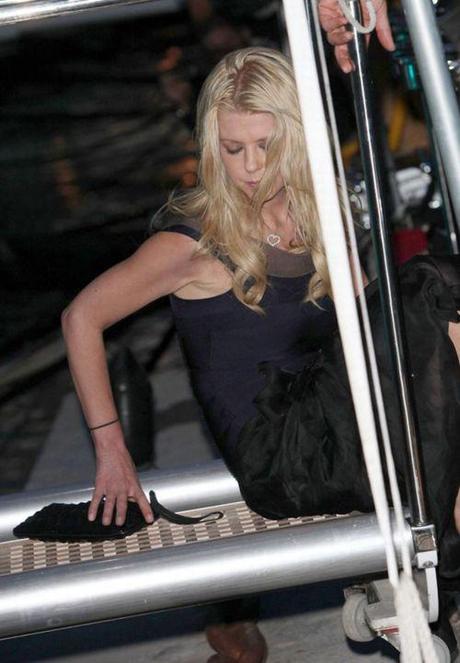 The blogs, either given the scope of the event, or its relative unimportance, hasn't done a thorough job reporting on every dress every celebrity has worn. Which is why I've gathered over 100 images in a folder, and will present them all to you on this blog, starting with Diane Kruger.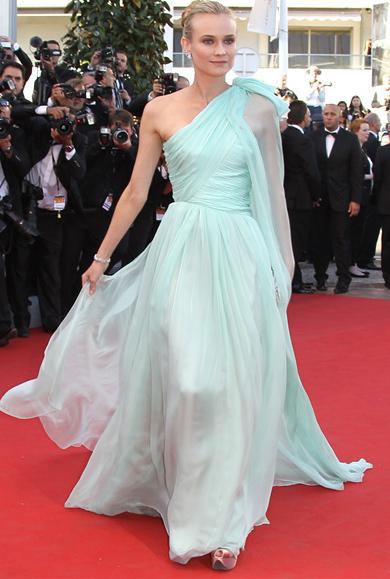 Now, I think that Diane Kruger is a judge or something this year. I really don't give a shit, and neither, probably, does she. The only thing that matters is that she has been at like EVERY single event, which means that she's worn a lot of outfits, and most of them have been very pretty.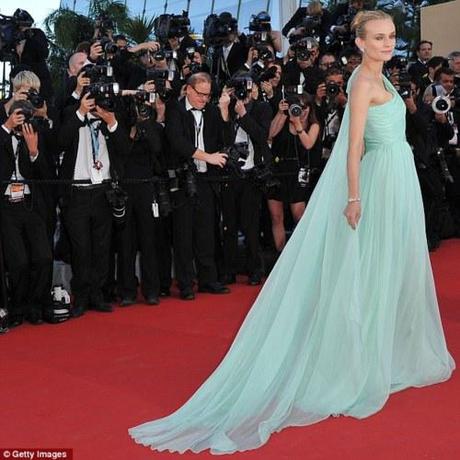 This was the first thing she stepped out in, and you're probably like, "Damn, did she look gorgeous?" Unless you've ever seen "To Catch A Thief," in which you're like, "Damn, another Grace Kelly reference in the Cote d'Azure? Snoozefest."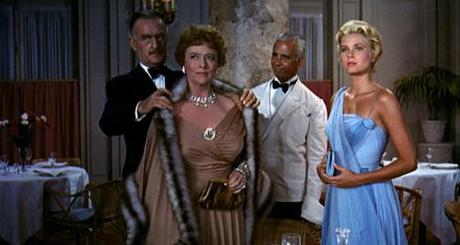 Then again, she could have been wearing a bow tie, a moustache, and a piece of shit on her face, and she still would have looked better than Paris Hilton.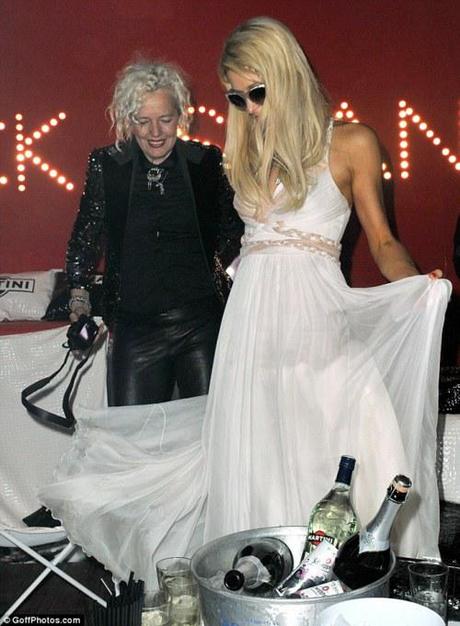 My favorite dress of the week is this one, which modernizes the chiffon thing. I think it's Dior Haute Couture.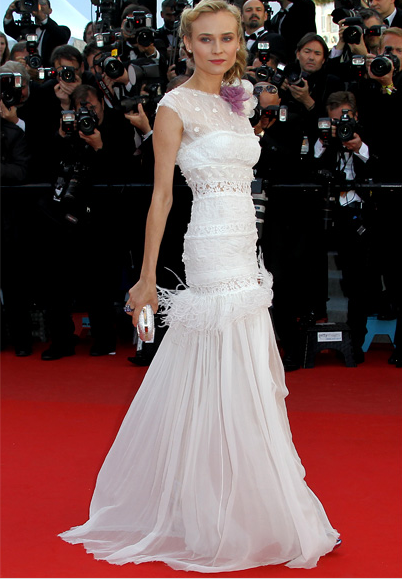 But I honestly cannot be sure.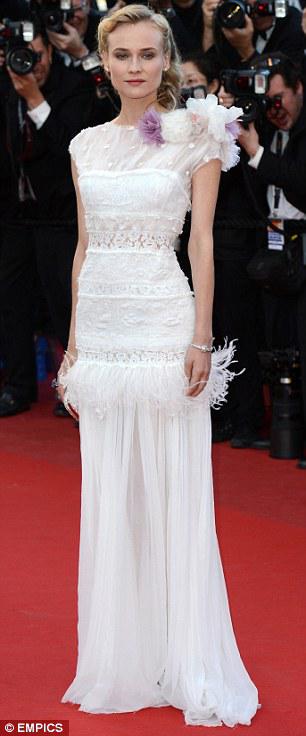 That rhymed.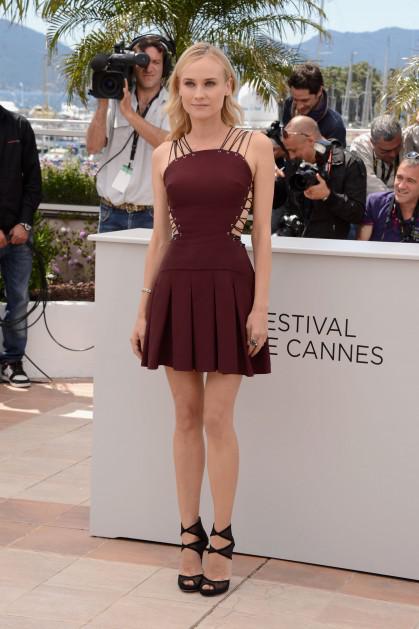 I just saw some bitch I dislike wearing the dress above on the cover of Cosmopolitan or something. She looked like Emmy Rossum, but wasn't Emmy Rossum, because now I like her. Oh, it was Jessica Alba. On both her and Diane Kruger, it looked good, but if you put it on the average person on the street, they'd like like one of those human sausage things. Or a gigantic thigh covered in cellulite. Or a pork loin.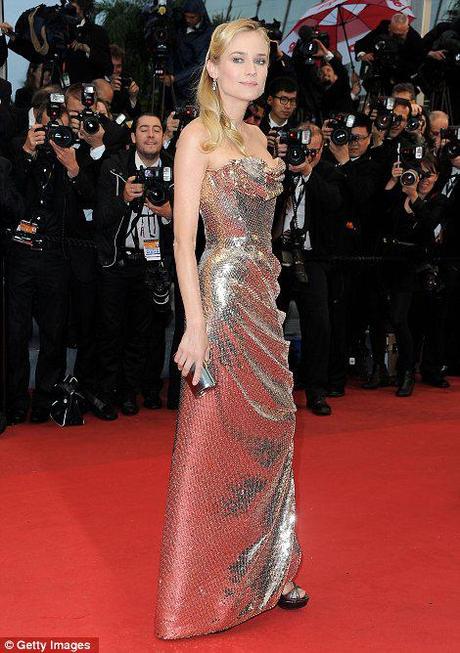 The guy behind her in this picture looks like he just came in his pants, tres no? She does look gorgeous.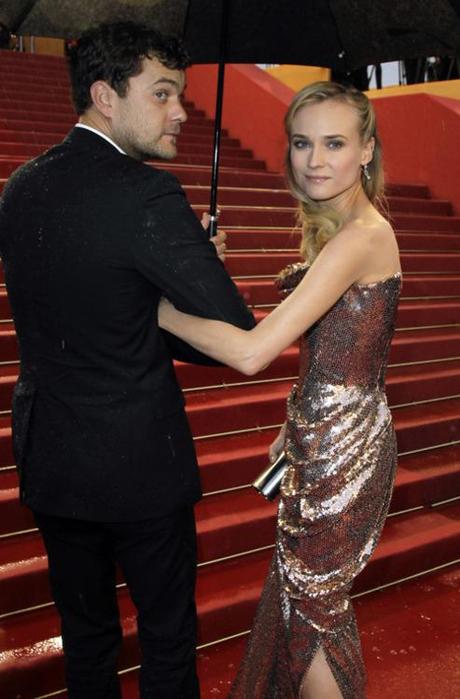 Except when it see it from this angle, because from this angle, she looks like a party toothpick.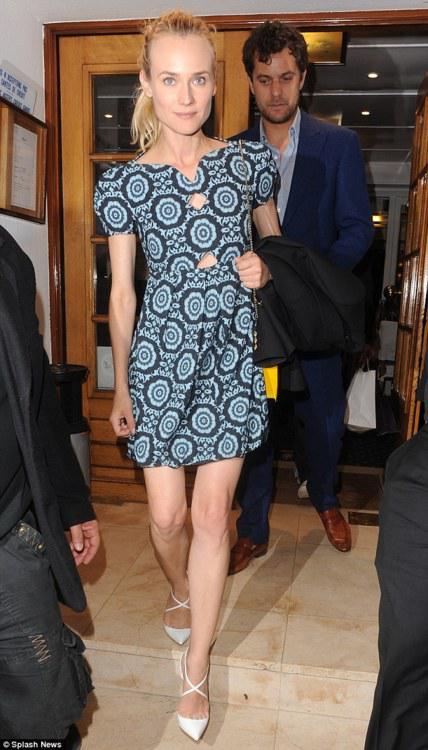 If you're like me, you just saw this dress, and said, "I need this immediately."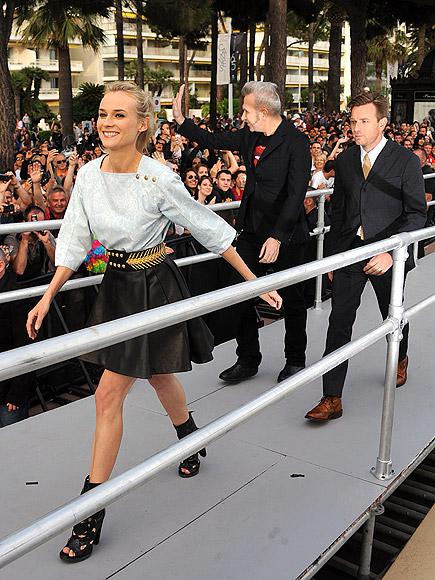 This outfit is a little "Zara Collection" for me, but I'd still obviously wear it.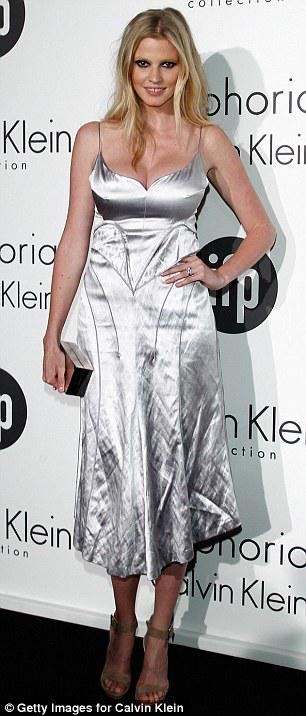 This isn't Diane Kruger, but I'd bet you'd do her.
That was a rhyme too. If you do it without a German accent.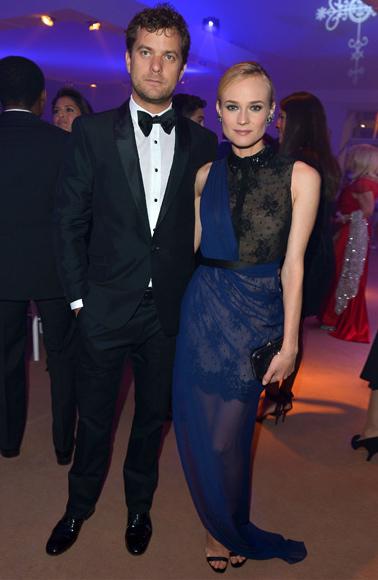 I don't know, if I tried on this dress, I'd look like I was a worm wearing a nightgown, but on Diane Kruger, it looks pretty. Something needs to be said about Joshua Jackson. He needs to shave his undergrowth of a beard. That's enough about him.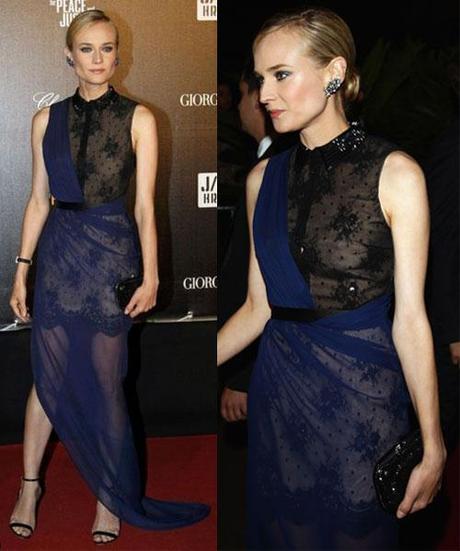 Seriously though, just think about how your legs, no matter how beautiful they look, would appear in this dress. They would look stumpy. Diane, in her hunger, looks regal.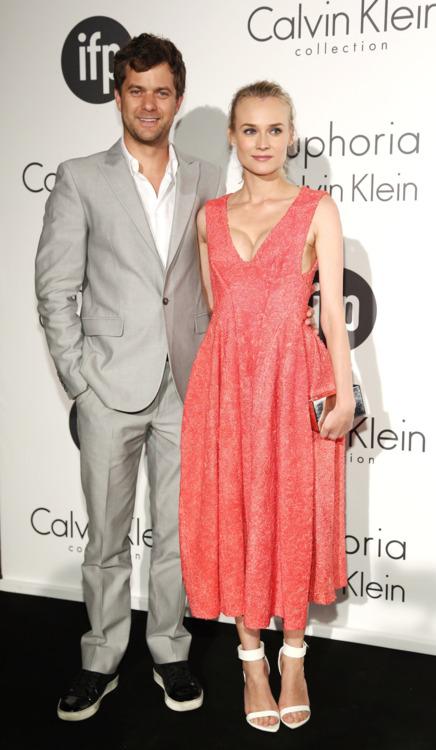 I don't even know how this is possible, but not even Diane Kruger looks classy in this dress. It's almost like she rubbed bananas all over her chest before she put it on, to make her boobs appear bigger. I didn't even know someone this skinny could look so suffocated by a piece of fabric.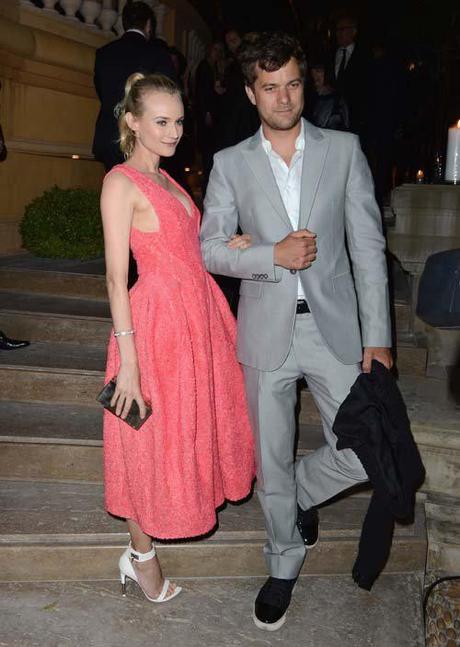 In this photo, she looks better, and so does Pacey. I hate to say it, but I love his sneakers. I don't hate to say it at all, actually.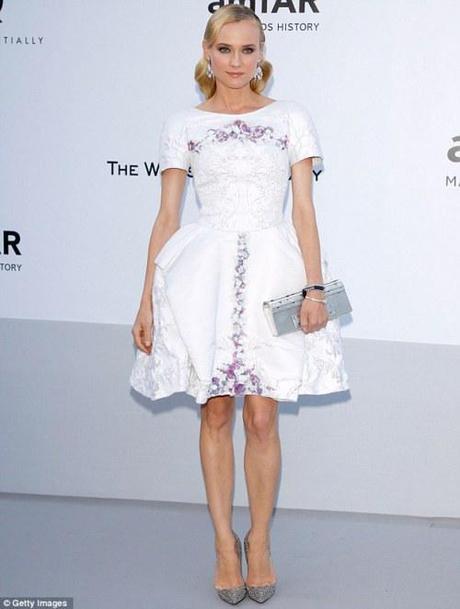 Diane Kruger is wearing a LOT of white at the event. This one, for whatever reason, reminds me of Marie Antoinette. In it, she looks like a prettier Kirsten Dunst, and I wish she would make a music video.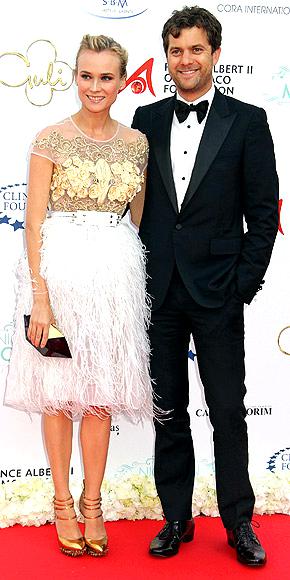 This dress in theory could be kind of nice, but it looks almost a little…discount shopping for me? Like I could somehow imagine my grandmother finding it at Annie Sez, and wearing it to like church on Sunday. She'd look fatter in it, of course, but she would still rock it like Big Bird, just like Diane Kruger is doing.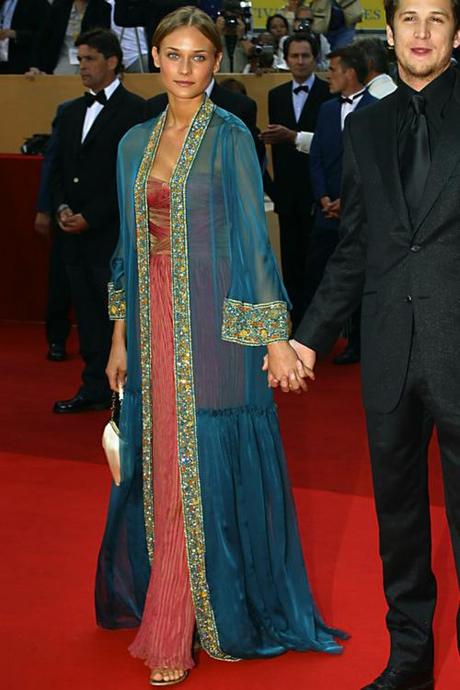 To end the post, I'm going to post the picture above, of her 10 years ago, at the very same festival. The outfit is a little Game of Thrones, and she clearly put on her bronzer with an industrial spray can, but when I saw it in my Google search, it arrested me. The guy holding her hand can't seem to believe how lucky he is.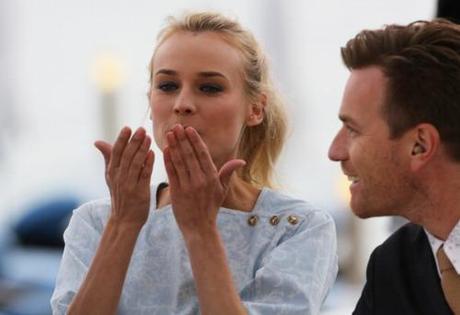 So au revoir, for now, blog. I'll try to write more for later. But for now…a few minutes of self indulgent stupor.