Time to share more from the Crazy Patch, presenting one of the two candy-themed Candy Corns!  This one features Halloween colored hard candy swirls, all decked out in beads: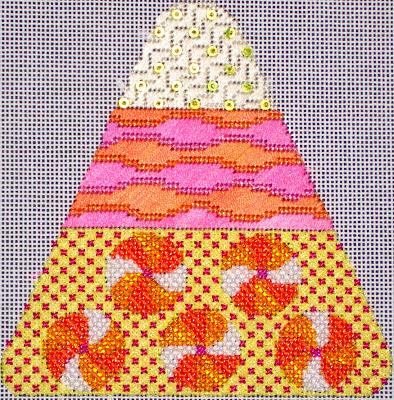 The chartreuse green Holographic sequins come out to play once again, this time accenting the Horizontal Milanese stitch on the top band: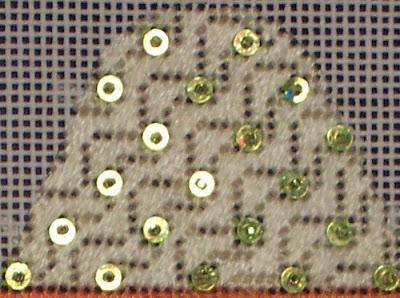 The center is a variation of Swirl Stitch in delicious shades of Silk Lame' Braid and Waterlilies silk:

The candies are made more dimensional with beading: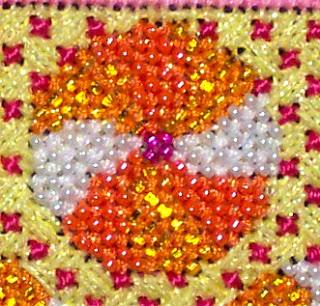 Here is the canvas as unstitched.  All club canvases come with a full color, illustrated stitch guide.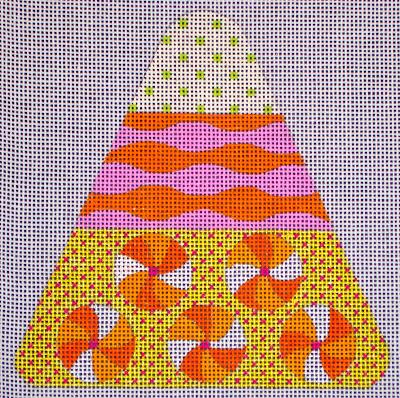 Hope you like what you see!  Next week I'll show you the (very meta) "Candy Corn" Candy Corn! Until then, Happy Stitching!