%%bloglink%%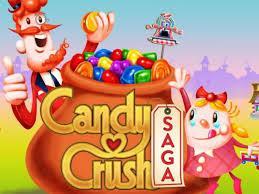 Tommy Palm, one of the designers for the wildly popular game
Candy Crush
has offered up six design principals he feels makes the game addictively fun to play.
I believe these same six principals can be applied to your finances to make the earning, saving and spending of your money (almost) addictively as fun as well.
1. Don't binge
Once you run out of lives in Candy Crush, it makes you wait 30 minutes before you can reload and continue playing. Yes, you can pay $0.99 to bypass this wait time, but Palm believes these breaks actually make the game more enjoyable long term because it prevents binge playing which can lead to burnout.
Similarly, the constant ebb and flow of the stock market makes the habit of checking the prices of your stocks multiple times a day akin to the game of "he/she loves me…he/she loves me not"
2. Positive reinforcements are essential
In Candy Crush, when you line up four candies in a row the game will congratulate you with positive words such as "Sweet" or "Delicious".  Positive feedback makes us feel better about what we are doing which in turn encourages us to keep up the behavior.
If a game can make you feel this good when you are able to line up four candies in a row, how good should you feel when you are able to pay off $4,000 of debt or save an additional $4,000 in your retirement account?
When it comes to your investments, start celebrating all of your victories no matter how big or small.
Paid off XYZ credit card…pat yourself on the back! Maxed out your IRA contributions this year… good job! Stayed within your budget for the month…fantastic!
3. You need to be able to multitask
Palm said they aranged all of the icons and controls so you can play with just one hand, thus keeping the other hand free to do everything from hold a sandwhich to carry a breifcase or a purse.
Keeping track of your investments and monitoring your budget are important but if those activities take all of your time and energy than what will you have left for the non-financial parts of your life such as family, friends, health and community?
4. Nothing is stopping you
According to Palm, the company is always updating the game and usually adds a new level about every two weeks. Currently there are 544 levels.
I sincerely doubt I will every reach level 544 but that hasn't stopped me from enjoying playing the game so far.
I also doubt I will ever be included on the Forbes 400 richest list but that hasn't stopped me from enjoying watching my 401k grow every year.
5. Focus on the candy
Palm said they chose candy as the board pieces because most people have had positive feelings about candy since they were kids plus the board is filled with bright colors, cool shapes and is reminiscent of the classic children's game Candy Land.
As a kid, I had a piggy bank on my dresser and every time I looked at it, I would get excided thinking of what I was going to buy when I finally got to smash it open.
When you look at your investments, do you see numbers (the piggy bank) or do you see what you are going to do with those numbers (vacations, retirement, etc.)
6. Find some Friends
Games like Candy Crush, Words with Friends, or Kingdoms of Camelot are especially appealing because even though you can play them by yourself its much more fun to play with your friends.
Same thing is true with your investments. Yes, you can budget, plan and save by yourself but it's much more fun, as well as less stressful, when you are doing it with friends.
.