The most popular candy-themed online game has some real-life sweets to match. According to Candy industry, King, announced the arrival of the first-ever Candy Crush Candies, which Debuted at Dylan's Candy Bar and other major retailers in the U.S. early this month. The official sweet treats come in four varieties: chocolate Color Bombs with rainbow sprinkles, Jelly Fish gummies, Mixed Fruit Gummies, and Sour Fruit Gummies.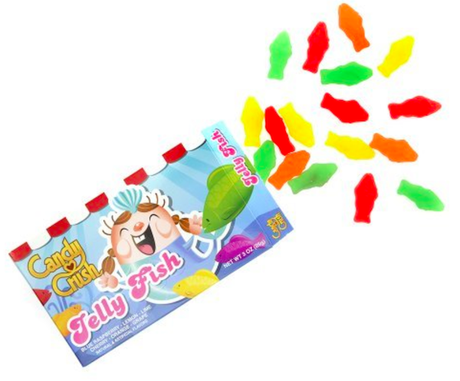 "We're really excited to launch Candy Crush Candies and offer another way for fans of the game to be able to get a taste of the fun," Tommy Palm, Games Guru at King said in a press release. "We've been so delighted to see how much people love to play the game and crush those candies. Our games give players moments of bite-sized brilliance, and we hope these Candies will too."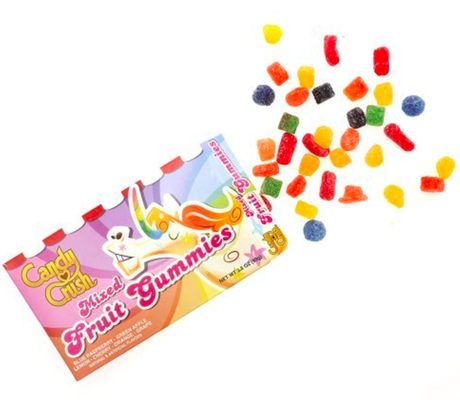 King is the world leader in cross-platform, bite-sized games, with more than 1 billion gameplays per day globally.
Healthy Food Brands, which has a history of making candy related to mobile games, and in recent years, launched confections and gummies related to Angry Birds and Fruit Ninjas, is manufacturing the product. All of the confections will have a retail price of $1.99.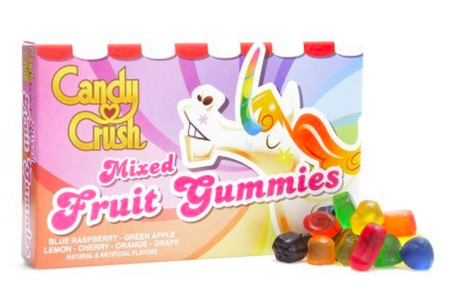 "We are thrilled to be the first to introduce the much anticipated Candy Crush Candy range to our customers at Dylan's Candy Bar this Fall," said Dylan Lauren, CEO and Founder of Dylan's Candy Bar. "As Dylan's Candy Bar continues to expand as a leading lifestyle brand, we are always looking to provide our customers with the most innovative and creative products. Candy Crush Candy is an exciting new addition for our customers and fans of Candy Crush."