Text
      We are all familliar with the straight hair cut and dark glasses that frame the face of the one and only Anna Wintour. So you can imagine my surprise when I took a photo of my friend leaving the Salon Du Chocolat in Paris to discover that right behind her was either the woman herself or a very good look-alike.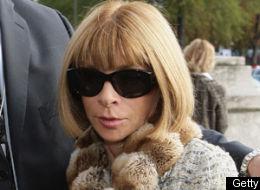 I know that you can only see the photo as it is, but for us when you zoom in on the camera, you can see clearly the shadow of that famous haircut on her face and the clear resemblance to the Queen of Vogue & ofcourse fashion. But you tell me…Have I cought a candid photo of GOD, or just a great Lookey-Likey?
Look closely at the glasses, and especially the 2 guys who look suspiciously like security… Low key dress ensures no Press, and leaving immediately after the salons Famous, Chocolate Fashion show…You have to wonder, maybe she was on vacation just a couple of weeks after a grueling set of fashion week shows?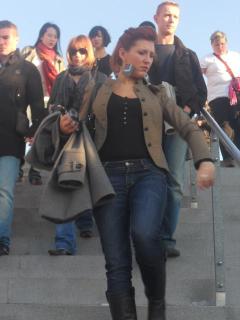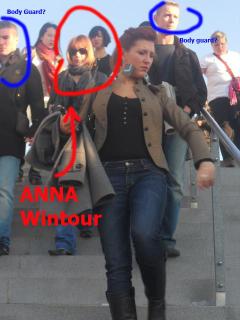 xoxo LLM