The Canadian-American Club (202 Arlington Street, Watertown) is celebrating its 75th anniversary. All events are open to the public.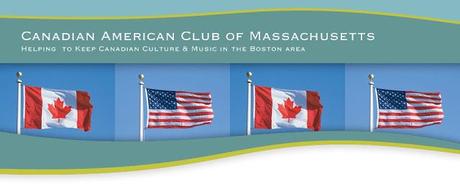 The '75'th weekend will be Oct 19, 20, 21. With the special Club Dinner

 on Saturday Night Oct 20. If you would like to reserve early please do as a limited number of tickets will be available. Dinner, Dance, Special Guests, Cocktail Hour and lots of surprizes. Dont miss out. Reserve today at

[email protected]

  

In order to reserve your ticket Please send check for 35.00 per person for the dinner. Limited number of tickets available so send check today made out to the Canadian American Club and 

mail to club. 

FridayNight-

 With quite a line up of special guests in the downstairs Pub. Lots of music and Food  FREE 

Saturday Night

-Dinner/Dance with Great Irish Show The Jackie Brown Band Band.playing Country/celtic/pop music. $35.00 per person for dinner and dance. Also special guest Troy MacGillivray will play a few tunes for us to warm us up for Sundays Kitchen Party. Piper Mike Kerr will

also play some tunes for us.

 

Sunday-

 Cape Breton Family Kitchen Ceildh on Sunday afternoon at 3:00pm.with special guest Troy MacGillivary from Cape Breton and guests. 

$15.00 per person for afternoon ceilidh upstairs in the hall. No charge for children under 14.

Troy will be teaching a fiddle workshop starting at Noon on Sunday 

downstairs at the club.Contact Troy on his website for details.  http://www.troymacgillivray.com/


W

e are a community organization that was established in circa 1937 in the Boston area, we celebrate Canadian Heritage and Traditional Canadian Music. We want to make available to people in New England our Distinctive Culture and Traditional Music. We have weekly Dances/Pub-Jam Session Nights/Dinner-Dances/ Concerts/ and many events throughout the year. We encourage young people to keep the  Canadian tradition and music alive and growing.

Community

- 

We are very involved in our community and for many years have made donations to Watertown Food pantry, American Cancer Society,Pine Street Inn,Rosies Place, Anthonys Dream and many local organizations.

Friday Night 
 is our weekly Jam Session/Kitchen party/Open Mic,Ceildh in our "Downstairs Pub" Starts at 8:30 continues till Midnight. Musicians are welcome to bring an instrument and join in. Coffee/Tea are complimentary and members usually bring  biscuits/snacks/cakes/etc to be enjoyed by all. Cash Bar available. No charge on Friday Nights.  Donations to the club are welcomed.These Jams  Sessions run all year long.We welcome new musicians to come and play some tunes and meet some new friends.Bring along a canned good for our local food pantry.
 

Dinners-Dances

  (September thru June)  * Salmon/Ham Supper,* Turkey Dinner, * Dinner, *Beans/Ham and Codcakes  etc...These dinner-dances are our most popular events. With a great dinner provided by our members and then dancing all night to great Irish-Celtic/Country/Canadian Bands... You should not miss these popular events. Reservation required. Cash Bar available.

Summer Dances-

 We have a few summer dances scheduled in  2011 in our Air Conditioned Hall upstairs. The summer dances were a BIG hit this summer so hope to have  even more of them again in  summer of 2012. Thanks for your support.
 

Special guests- 

 We have many special guests from Canada/Ireland/Scotland throughout the year. They are always a sell out show. So don't miss out. Take a look at our "links" page for a partial list of our past guests.
Hall Rental

- We have a great  air conditioned upstairs hall for rent for Business meetings, Family Reunions, Retirement parties, Ceildhs, Dance lessons, Birthdays, CD release parties, and much more.... 

 Dance Lessons

-  October thru May. Tuesday Nights 7:00pm  at the hall upstairs.   Join our Irish set dance lessons given by Sally 
Harney, from Harney Academy..Lots of fun and great exercise. Cost
$ 5.00 each. (what a deal) Starting up again  Tuesday Oct 4  2011 Bring along a friend or two. Beginners welcome.  
Starting 2012 we will have Cape Breton dance lessons at the club downstairs at 7:00pm till 8:00pm email the club if you wold like to attend or just drop in at 7:00pm
 Membership:
dues for 2011 is 15.00 per person and 25.00 per married couple.  Renewable in May of each year. 
If you have Canadian Heritage or interests  email us for info.