LPGA golf superstars like Cristie Kerr have been playing as a professional longer than the ages of many of the hottest young golfers standing beside her on the tee box. With eighteen teenagers poised to make history at the 2013 U.S. Women's Open, can youth revitalize a sagging Tour?
Golf Channel's "State of the Game" Roundtable Discussion at the U.S. Women's Open asked Kerr, Annika Sorenstam and Mike Whan about the state of the Ladies' game and whether teenagers are prepared to take on this revitalization movement.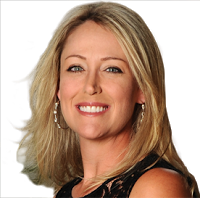 Cristie Kerr mentioned that sponsorships and resources are now more available to younger players. Add to that the numerous mental and swing coaches that accompany each player and "they are a lot more equipped to play professional golf as a young age."
Annika Sorenstam believes that the younger golfers "bring a lot to the game"; they are mature and hit the ball a long way.
Mike Whan explained that, although you might see more teens competing in this event, it is because it is a USGA event as opposed to an LPGA tournament. Strict guidelines have been put into place to ensure that the LPGA is accessible to youth players, "but we kind of draw a line between access to play and be a member, because with membership, comes a lot more responsibilities and these two know better than ever."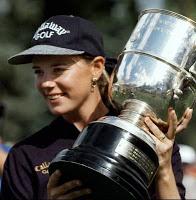 Advice from Annika? "Just have fun, enjoy. You have so many years ahead of you, don't rush it, because it's hard to be out there."
This week at Sebonack GC, Paula Creamer and Matt Lauer were on hand to participate in a golf clinic where over one-hundred youngsters attended, most of the kids from LPGA-USGA Girls Golf. Is this solid proof that the game is growing and moving forward for the youth of America? Jeanne-Marie Hamilton-Moore of the First Tee of Essex County said about Creamer after the golf clinic "She's famous and she's amazing, and I know that I can achieve that one day."
It is inevitable that younger golfers will play a big role in the advancement of women's golf and, in my opinion, as long as teens are brought into the sport and moved along at the proper speed and with the right frame of mind, the game will continue to prosper.
photo credit: LPGA, Golfweek AP

Voice your opinion on Twitter @Golf4Beginners and on Facebook.