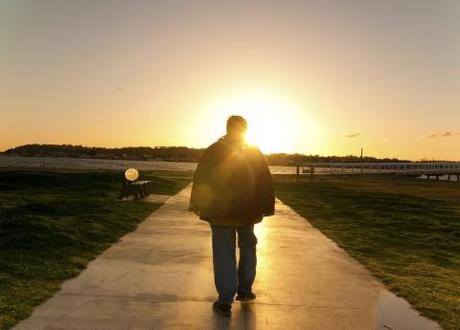 Are you heading down a lonely road in your thirties?
The background
Making close friends after the age of thirty is harder than meeting a romantic partner, according to a rash of recent articles. Is this really true?
New best friends after age 30? Forget it
"In your 30s and 40s, plenty of new people enter your life, through work, children's play dates and, of course, Facebook," wrote Alex Williams in The New York Times. "But actual close friends — the kind you make in college, the kind you call in a crisis — those are in shorter supply." According to Williams, this is partly due to external factors, such as people "coupling up" and having children, as well as disparities in income and professional status becoming more obvious in later life. And, said Williams, people are also "more picky" after 30: "Manipulators, drama queens, egomaniacs: a lot of them just no longer make the cut."
Fewer but better friends
Bim Adewunmi admitted at The Guardian's Comment is Free that Williams's article had given her pause for thought. "I will be 30 this November, and while I have a stable of friends accrued over a lifetime, I began to worry about the looming deadline, this most depressing of cut-off dates. Are my true friend-making days numbered?" However, Adewunmi tried to look at the positives: "Getting older might mean you don't make that many new friends, but maybe that's a good thing. The payoff is that you treat them with more care."
Thirty-somethings don't have the time
"Let's face it, most people don't get to see the friends they do have all that much. The ones they've invested years in, the ones who know their quirks and flaws and accept them anyway," wrote Natalie Thomas at The Huffington Post. "Why would they willingly take on new friends they have to get to know and add them to the increasing list of people they never see?"
Do you agree that's harder to make friends as you get older? Let us know in the comments below.