April showers has brought May flowers. Literally. The city has exploded with floral abandon making this my favorite month of the year. The great thing about May (outside of it being my birth month) is that the temperature is perfect for dining al fresco and patios all over town will be jam packed with diners and dogs.  Listed below are a few of the "can't miss" events happening this month, so put the top down, turn up the radio and let's celebrate May!!
love, Cynthia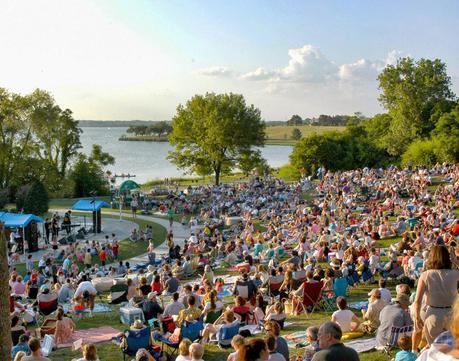 Dallas Arboretum's Cool Thursday Concert Series
Grab a blanket, pack up a picnic and head over to the Dallas Arboretum for a night of music under the stars. Concerts are held on the Martin Rutchik Concert Lawn, which is a five minute walk from the front gate. Guests are permitted to bring picnic baskets, food, coolers and beverages. Alcohol is permitted, but will not available for sale. Food trucks will also be on-site. You may bring blankets and low backed, sand chairs (four inches from the ground) for the main concert area. All chairs with legs longer than four inches are only permitted in the back and sides of the concert lawn.
May 1
-
Satisfaction
(Rolling Stones tribute band)
Come dressed like your favorite rock star and you could win a Saturday night stay at the Intercontinental Hotel with Sunday brunch
May 8
-
Kraig Parker
(Elvis tribute)
Show us your best Elvis, old or young! Best costume could win a 2-night stay with breakfast for two at the Hyatt Regency North Dallas
May 15 - Bruce in the USA
(Bruce Springsteen tribute band)
Come dressed head to toe in red, white & blue and you could win a 2-night stay with breakfast at the Sheraton Dallas
May 22 - Escape
(Journey tribute band)
Come dressed to escape to your favorite vacation get-away! Best costume could win a  1-night stay and breakfast for two at the Dallas/Plano Marriott at Legacy Town Center
May 29 - Le Freak
(70s disco)
Come dressed to boogie on down at the disco! (Bell bottoms & platform shoes are Dynamite!) You could win a 2-night weekend stay in a Delux Room at the Dallas Marriott City Center
COST: Single Tickets $25 per person for adults (Members $15), $22 per person for seniors - age 65 and older (Members $12), $10 per person for children - age 3-12, Free - children under 3
The Dallas Arboretum is located at 8525 Garland Rd, Dallas, TX 75218, (214) 515-6500
Kentucky Derby Parties - aka - a Reason to Wear a Great Hat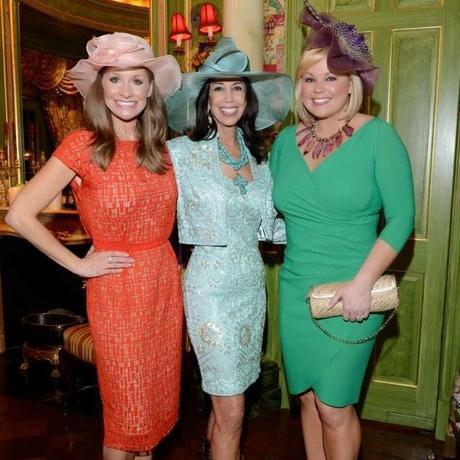 Maggie Kipp, Jocelyn White, Shay Geyer
2014 Equest Triple Crown Gala: Hats & Horses - A Texas Derby Day Soirée
On
May 3
, Co-Chairs Maggie Kipp and Shay Geyer will host this inaugural event at the site of Equest's second location at the Texas Horse Park. Derby attire, including hats, is encouraged for all guests!
Guests will enjoy cocktails and hors d'oeuvres, hat contest, live and silent auctions, and the much-­‐anticipated riding demonstrations by Equest clients and horses. The Kentucky Derby will be broadcast live at 5:15 p.m.  This event will benefit the
Equest Therapeutic Horsemanship
program.
COST: Tickets start at $200.
Texas Horse Park is located at 811 Pemberton Hill Road Dallas, Texas 75217.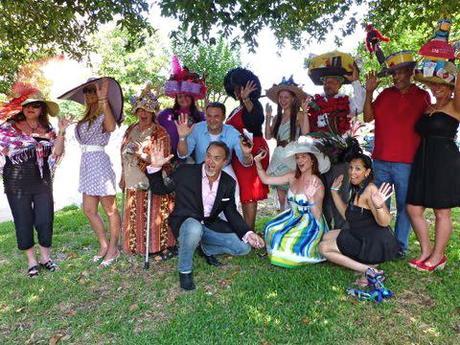 Kentucky Derby Celebration at Lone Star Park
On Saturday, May 3, grab your hats and join
Lone Star Park
for the 140th running of the Kentucky Derby to watch and wager on the first leg of the Triple Crown. Taking place on the Courtyard of Champions will be the annual Kentucky Derby Hat Contest. Contestants will don their hats for a chance to win one of the two grand prizes for "The Most Stylish" and "The Most Creative." Both winners will each receive $500. Plus, three additional hats will receive an "Honorable Mention" prize.
Contestants must be age 18 or over and present on the Courtyard of Champions by 6:00 p.m. to be considered. There will be a live music performance by Moving Colors on the Courtyard of Champions stage from 4:00 p.m. to 8:00 p.m. Kids will enjoy bounce houses, pony rides, and a petting zoo in the Family Fun Park.
Admission will be $5. Gates open on Saturday, May 3 at 10:30 a.m. The first race is at                                                3:33 p.m. Kentucky Derby Hat Contest will take place at 6:00pm. Lone Star Park is located at 1000 Lone Star Parkway, Grand Prairie, TX 75050.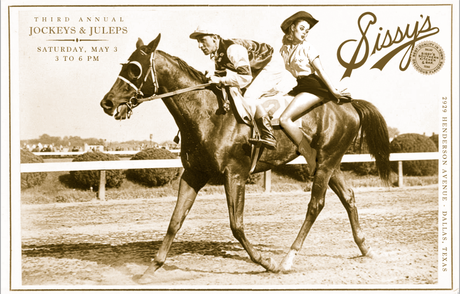 3D Annual Jockeys & Juleps
Looking for a Derby option that's a little more affordable? Then don your bow ties and beautifully adorned hats and head to Sissy's Southern Kitchen & Bar on Saturday,
May 3rd
for the third annual Jockeys & Juleps party. Celebrate the South's great race with Sissy's Mint Julep, Grapefruit Julep, Kentucky Punch, and Presbyterian Bourbon Press for just $8. The Red Carpet Special and Kentucky Derby will play on the big screens behind the bar from 3 to 6 p.m., and a prize of $200 will be given to the best Derby outfit in the house. Brunch & Derby drink specials will be served from 11 a.m. to 2 p.m. The Derby party begins at 3 p.m. and ends at 6p.m. Reservations for tables during the Derby event are available from 3 to 6 p.m. The VIP parlor with a private big screen is available this year for booking groups of up to 20 guests. Regular dinner service will begin at 6:30 p.m. Reservations are required and can be made by calling 214.827.9900.
Sissy's Southern Kitchen & Bar is located at 2929 Henderson Avenue, Dallas, TX 75206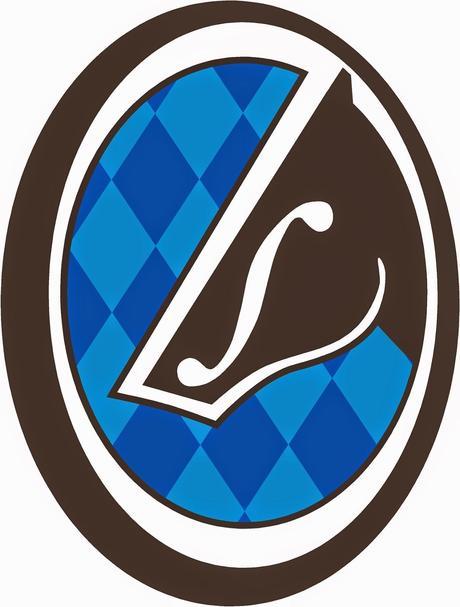 17th Annual Dallas Symphony Derby
On
May 4th
, you can experience the unique partnership between Lone Star Park in Grand Prairie and the Dallas Symphony Orchestra League that makes for an exciting fundraising event! Lone Star Park is the country's Crown Jewel of Thoroughbred horse racing and is the perfect location for a DSOL fundraiser.
This fun-filled day includes an extensive buffet in the spacious Silks Dining Room overlooking the final turn and finish line of the track. The skillfully presented buffet is overseen throughout the day by Chef Jake, and an attentive bar staff is ready to serve you your choice of beverage. Experience the excitement of Live Auction competition between each horse race and view the Silent Auction throughout the event. Place a wager on any race with a valet at your service. Proceeds from this unique, day-long event benefit the Dallas Symphony's Education and Outreach programs.
COST: Tickets start at $150
Lone Star Park is located at 1000 Lone Star Pkwy, Grand Prairie, TX 75050.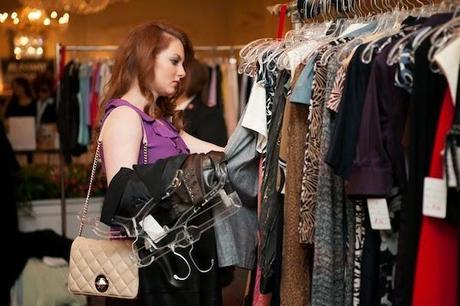 2013 Salvation Army Warehouse Sale  |  photo DFW Style Daily
Salvation Army Women's Auxiliary Fashion Show & Luncheon 
On
May 5th
, some of the best designer deals of the year can be found at The Salvation Army Women's Auxiliary Fashion Show & Luncheon and following WEARhouse Sale. I'm not talking about department store stuff here, ladies. I'm talking Chanel, Prada, Gucci, Oscar de la Renta, Escada... ALL the big names! Every year our city's most stylish are asked to clean out their closet for the sake of others. They happily oblige providing attendees with some fabulous finds at astounding prices. The best part is that all of the proceeds go to benefit the Salvation Army. This year's luncheon will take place on May 5th and attendees will get the first chance to shop. Can't make the luncheon? Don't worry! You can still get your hands on some of the goods on
May 8-10
when
shoppers can attend the WEARhouse sale to find fashion for fractions.
COST: tickets start at $250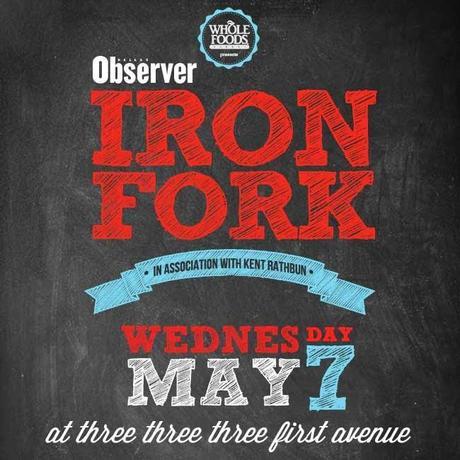 Iron Fork
Whole Foods will present the Dallas Observer's Iron Fork, a grand tasting event on Wednesday,
May 7
 at the 333 First Avenue. The center stage will feature the Chef Challenge Moderated by Restaurateur Kent Rathbun. Returning Champion Matt McCallister of FT33 will battle Richard Gras of Oak. Each chef will receive a basket of ingredients and will go head to head for the prestigious Iron Fork award. It's simple: each chef will receive a basket of ingredients, including one mystery ingredient. It's up to them to battle for the glory and the coveted Iron Fork award.
A VIP ticket will include: early admission at 6pm for sampling the restaurants, as well as Wine, Beer & Cocktail sampling before the general public in the main space. VIP guests will also get the perk of complimentary valet before 6:30pm. All tickets will include: Food, Wine, Beer and Cocktails, sampling, Iron Fork Chef Competition and Live Music.
This event is 21+ only. Tickets can be purchased from http://www.ticketfly.com/event/525685 
Regular Ticket Prices: General Admission Early Bird Pricing: $35 (now until Wed, April 23rd at 11:59pm)  Advance Pricing: $45 (Thurs, April 24th at 12midnight - Tues, May 6th at 11:59pm) Day Of Pricing: $55
VIP Admission: Early Bird Pricing: $65 (now Wed, April 23rd at 11:59pm) Advance Pricing: $75 (Thurs, April 24th at 12midnight - Tues, May 6th at 11:59pm) Day Of Pricing: $90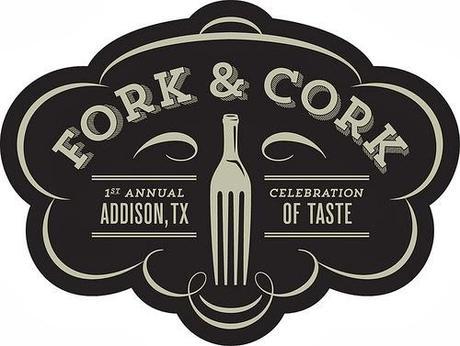 Fork & Cork
The Taste of Addison is officially no more and in its place will come an-all new culinary event called Fork & Cork. Planned for
May 16 and 17
at Addison Circle Park this new festival is "designed for the epicurious in an intimate, two-day event that will bring together celebrated chefs, craft breweries, wineries and spirit makers—tempting palettes with more culinary style".  Attendees can get their hands dirty with interactive cooking classes, dive into delicious bites from some of the best restaurants in the DFW area, and imbibe in divine cocktails, craft beers and wines.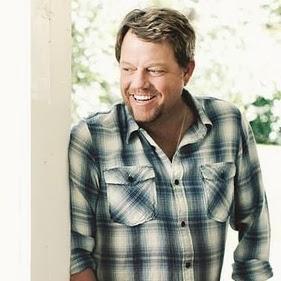 Pat Green
Featured talent for the first annual Fork & Cork includes internationally acclaimed, James Beard Award winning chef and current judge on ABC's The Taste,
Marcus Samuelsson
, and music from Texas legend,
Pat Green
. The event will feature tasting pavilions paired with artisan experiences and a Grand Tasting Tent. Guests can also channel their inner sommelier or brew master in wine and craft beer seminars.
Friday night features an all-inclusive $65 food and drink ticket with restaurants serving bite-size samples. A portion of the proceeds from Friday night will benefit Café Momentum—a non-profit organization that teaches critical skills that allow youth to apply what they have been taught in re-release programs in a safe, real-world environment of nurturing accountability.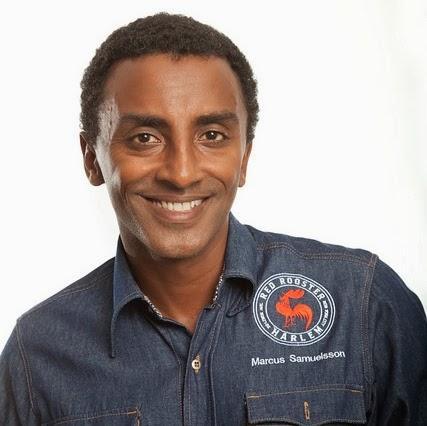 Marcus Samuelsson
The $35 ticket on Saturday includes the Grand Tasting Tent, the Pat Green concert, and access to restaurants cooking taste-sized dishes onsite for $1 to $5 each. In addition, a limited number of $100 VIP packages will give special access to hands-on cooking classes, Marcus Samuelsson's demo, special tasting opportunities, chef meet and greets, valet parking and more.
Open to Ages 21 and Up
Friday, 6-10 p.m.,  Tickets $65
Saturday, Noon – 11 p.m., General Admission Tickets - $35, VIP Tickets - $100
Addison Circle Park, 4970 Addison Circle Drive, Addison, Texas
www.addisontexas.net