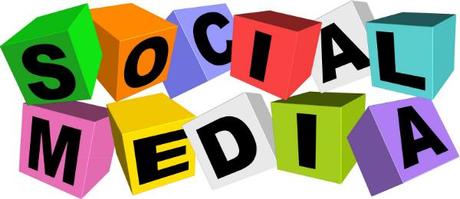 Well, what do you think? Can social media be killing brands? You probably scoffed a bit when you read that, based on the fact that you probably discovered this post through a social media channel and thought it yet another link-bait title. Well, it's not linkbait – in fact, there's some pretty convincing evidence that social media might just be a brand-killer. Pretty interesting to think about, isn't it?
Here's the deal, I met Don Shultz, Professor (Emeritus-in-Service) Integrated Marketing Communications, The Medill School at Northwestern University and also President of Agora, Inc., a global marketing, communication and branding consulting firm, while we were both speaking at an Integrated Marketing Summit event. I loved Don's presentation on this topic, I love the concept itself, and I have a feeling you'll like it, too. Here's what Don has to say about brands killing social media.
"No Brand Preference"
Based on results of a ten year, longitudinal online study among a nationally projectable sample of U.S. consumers, focused on their use of social media and brand preferences, (1,100,000+ online questionnaire responses, covering 73 fmcg categories and 1,500+ individual brands) conducted by professors in the Integrated Marketing Communication Department at Northwestern University's Medill School, it was found that heavy users of social media (primarily Facebook) when asked for brand preferences in various product categories, showed higher levels of specific "No Brand Preference" as a brand category choice, than those who used less social media. Also, as social media usage increased (primarily Facebook) over time by respondents, there was a measurable decline in specific product brand preferences in a majority of the product brand categories covered in the study.
What About Asking for Advice
The study also found that only 11% of the respondents "regularly asked for or sought advice" from others, indicating that social media is used primarily for "social conversations" among users, not to provide product recommendations to groups or networks. At the other end of the spectrum, nearly 19% of social media users said they "never seek or give advice" about products or services through social media or other forms of word-of-mouth. Thus, the findings seem to question the media hype on how social media is going to build or save brands and branding.
Is Social Really Just Social
Findings from this study seem to confirm that social media usage is primarily for "social purposes" and  that the potential for marketers invading social media vehicles or encouraging social media users to become product advocates is not only limited, but, may actually be counterproductive in terms of building brand value and brand relationships.
What About Manufacturer Brand Preferences
A second study, using similar data from research organizations, BAV Consulting and Brand Keys, confirmed the results of the NU study. All longitudinal studies verified that consumer preferences for manufacturer's brands were generally declining, while preference for the retail store was slightly increasing. While there was no evidence of a brand shift to retailer's private labels, there was a major growth in what appears to be a view of product brand commoditization, that is, consumer's unwillingness to pay a premium price for a manufacturer's brand.
Similar results have been found in other studies over the past several months by Havas (the advertising agency), Core Brand (measures of corporate brand strength) and DeLoitte (the consulting organization) who looked at consumer preferences for manufacturer product brands.
Manufacturer brands, particularly in many fast-moving consumer goods categories, are clearly losing the consumer brand preference battle. What seems to have worked in the past no longer seems practical or possible.  New concepts, ideas and approaches are clearly needed to prevent further brand preference erosion.
Want to Know More
Pretty interesting stuff, isn't it. Especially for those of us either immersed in the social space or those of us trying to figure out how to integrate social into our marketing efforts. Don is once again presenting with me at the upcoming Integrated Marketing Summit event in Minneapolis – in fact, he's the opening keynote and he'll be awesome. The event will be held on June 6th, with optional half-day workshops on June 5th. If you want to hear more about what Don has to say and/or want the chance to hear what marketers from IBM, Hallmark, Deluxe, Target, Cargill, Oracle, 3M and more are thinking, struggling with, finding solutions for and focused on, both today in and the future, come join us. The Integrated Marketing Summit not only features great speakers, top-notch content, it's affordable. And with my 15% discount code, it's even more affordable. Register – we can hang out!
Register here for either the workshop or the IMS event and enter code: IMSEB15 to save 15%
Can Social Media Be Killing Brands? is a post from: V3 Kansas City Integrated Marketing and Social Media Agency