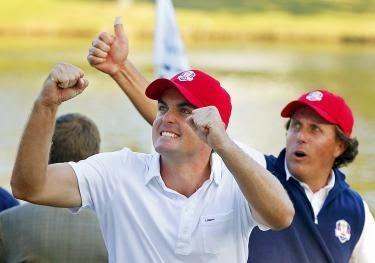 After Phil Mickelson's recent withdrawal from the BMW Championship, golf fans may be wondering whether or not Lefty still has the stuff of Champions needed to help lead Team USA on to victory against Europe.
Although Mickelson removed himself from the final FedEx Cup events and the remainder of the PGA Tour season (knowing he could not contend), he showed mental weakness as well. Was it a lack of passion, his age, physical issues, or a combination of maladies that forced Mickelson to withdraw? Will he be able to stand strong and carry his team in the face of adversity?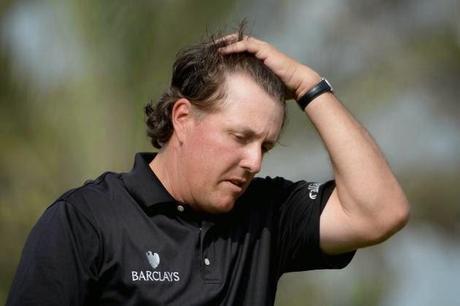 Because of his poor showing in the first two days of the BMW, The World Golf Hall of Famer chose not to buckle down, disappointing fans who came to see him play, a worldwide television audience and the tournament itself which relies on big names like Phil to help sell tickets.
At forty-four years of age and with twenty-plus years on tour, the jury is still out on Phil.
"My primary goal is to rest and prepare for the Ryder Cup," Mickelson said in a statement released after his W/D from the BMW Championship. "Without a chance to contend at the Tour Championship, the most important thing for me now is to prepare for the Ryder Cup."
Team USA Captain Tom Watson wanted to add value to his team picks by adding "players who can putt and close and have heart." Phil can still crush his drives but short game and passion is what Watson said is needed to carry Team USA to victory.

"You Gotta Believe", the slogan  of New York Mets baseball relief pitcher Tug McGraw in 1973, has been adapted as the term "Redemption" by Team USA with Mickelson leading the charge.
As for Watson's other requirement, the short game, Mickelson has that going for him too, so says his long term instructor and golf guru, Dave Pelz, "He's one of brightest players I have ever known and probably the best I've ever worked with and he certainly has the best short game I've ever seen."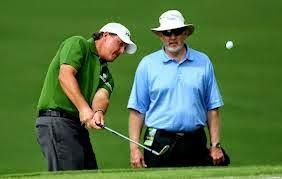 With the use of learning aids such as the Putting Tutor developed by Pelz for use on indoor putting greens along with games designed specifically for the short game, Dave and Phil work together using both scientific and golf evaluation to try to "measure where he's losing most of his strokes and where he could improve."

"The games were developed to help my students," Dave Pelz said, so even if you're not a top tour pro like Mickelson, you can still take advantage of the same expert guidance right inside your home.
Does Team USA believe in Phil and does Lefty think that he should have been a Ryder Cup pick?
"I don't know if I played well enough this year to deserve a spot," Mickelson said. "You want players that are hot, that are playing well. And I need to step up and start doing that."
Keegan Bradley, who also withdrew from the BMW Championship on Saturday due to doubt over the legality over a drop, was in 28th place with a chance at winning the Tour Championship and made a great pairing with Mickelson at the 2012 Ryder Cup but would the same pairing be a good fit this year?
After their win at the 2012 Ryder Cup, Keegan Bradley said, "...being able to walk down the fairway with Phil and do this is a dream come true. It's another moment in my life that I can't believe I'm a part of. It could be the best day of my life."
"I just love playing with Keegan." Mickelson said. "He's just played so good all day and it's just kept me up the whole time. It's been awesome."

Watching Rickie Fowler and Phil Mickelson play golf during the PGA Championship, fans could also feel the camaraderie between these two players, so it seems likely that Mickelson is a good candidate for team cheerleader.
Will Team USA gain redemption with Mickelson at the helm? Should be an interesting Ryder Cup for both captains and mates!
Voice your Ryder Cup Opinion on Twitter @Golf4Beginners. In the market for backyard putting green kits? Ask SYNLawn for their opinion on Twitter @SYNLawn_golf.
Photo credit: SYNLawngolf.com, TaipeiTimes.com, Crunchtimenews.com


Disclosure: This is a "sponsored post." The company who sponsored it compensated me via a cash payment, gift, or something else of value to write it. Regardless, I only recommend products or services I believe will be good for my readers. I am disclosing this in accordance with the Federal Trade Commission's 16 CFR, Part 255: "Guides Concerning the Use of Endorsements and Testimonials in Advertising.