You found that one in a million online, the catch: they live a million miles away. A long distance relationship is a hard one to make-work but with care and effort, they CAN work. I've seen it happen with my own eyes. I have several friends that met their spouse in romance chat rooms. They lived great distances apart but made the relationship work by keeping in constant communication. There are several Internet communication programs that can make staying in contact easy and fun.
It's important to take time to contact each other every day. You can e-mail, talk on the phone, or use an instant messenger program. E-mail can become the modern version of love letters that your grandmother still has stored away except that it's much faster than the old snail mail and more convenient. No need for a stamp just press send and they've got mail! How about an instant message?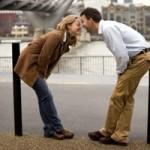 Dating Online sites
Take the step to visit each other and make that time special. Tell your friends and family that you and your sweetheart want to spend this time alone. Try to make sure you have nothing else to do but spend time with each other and spend it wisely. If you don't put in the effort to see each other you will drift apart no matter how much you love each other. A Relationship needs physical contact in order to stay strong and keep it together.Trust is important in a long distance relationship. Try not to panic and worry every time you call and don't get an answer. Don't assume just because your sweetie went out with friends that he or she is cheating on you. Trust is the key here. You can't keep someone chained to a phone or computer waiting for you but as long as they are making the effort to stay in contact with you, relax.
With work and a little effort a long distance relationship can work well. There's something very romantic about people that are so far apart yet being devoted to each other. Just remember to take the time to stay in daily contact and it could blossom into something that can last a lifetime.