Yesterday, I bought another pair of boots. That takes me up to 4 pairs oops. And that's not 4 pairs total that's only the 4 pairs I've bought in the last fortnight. I won't tell you how many total I have. Shameful. But all will be put to good use. A wintery vacation choice this year, knee deep in snow
… I'm not so sure how much I'll love it… My balance isn't great

lol.
Anyway. When can I start wearing my boots? I asked hubby could I wear them yesterday- reply was, 'don't you dare! It's still summer!' Well, it isn't really, I was even considering dropping the AC completely. It's cold! Am I the only person feeling cold this week?? I really wanna get my winter clothes on!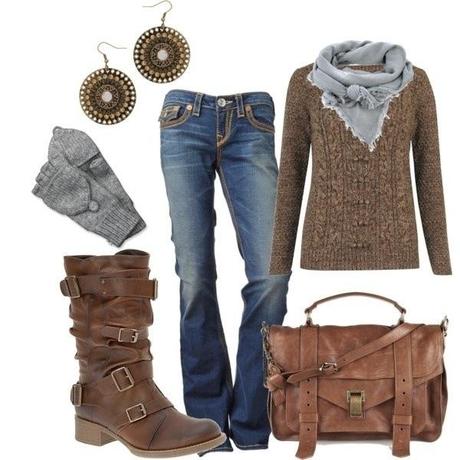 Image via here