Back to School
At Discerning Digital, we're passionate about transparency and sharing our knowledge to help others, so we were delighted to be invited to join an expert panel at Manchester Metropolitan University, to discuss '10,000 Social Media Tools to Use Before You Die' with the Digital and Social Media Marketing Communications Management class of 2013/14.
Sharing what we know with some of Manchester's brightest young digital minds got us thinking about a question we're frequently asked by clients – can I use Instagram in my B2B business?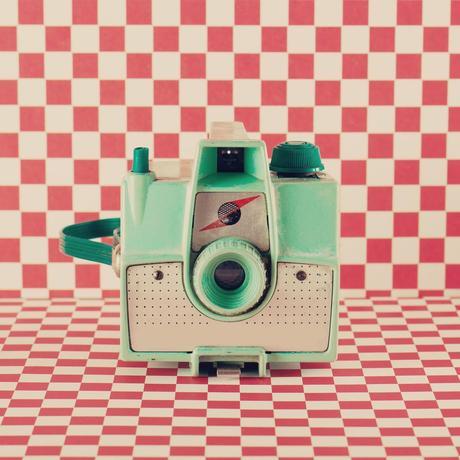 The Birth of Instagram
Instagram has evolved since its inception in 2010 as a tool for creative photographers using iPhones, offering them a mobile platform for artists to communicate and share photographs.
Fast forward just a few years and Instagram now has 150m registered users who have shared 16bn images, at a rate of 50m daily – an incredible amount of visual content being created and shared every single day.
Beginning life as a tool to allow person-to-person sharing, it's no surprise that pets, sunsets and food are popular image categories, making it hard to identify where the marketing opportunity lies. While Instagram is too big to be ignored, it's proved successful for B2C brands and businesses but remained challenging for B2B marketers.
So is there an opportunity for your B2B campaign?
We believe there is, and we've found a few brands that are doing a great job to explain why.
Show Your Culture
Instagram is a great way to highlight your company culture and give your customers insights into your where you work, how you work and what your team is like.
Technology company Oracle is a perfect example of this; posting images of their employees carrying out volunteer work and attending sport events, showing the personality and depth behind the brand.
Encourage Engagement
General Electric is another B2B brand doing great things on Instagram, recently running a competition encouraging followers to take beautiful images of GE products to win a trip to the UK for an Instagram photoshoot. This is a really clever way of engaging with customers that shows clear understanding of, and respect for the medium.
Another tip to remember is that you can include an individual's or business's Instagram account name or 'handle' in your post e.g. @DiscerningDigital to connect with them or start a conversation, much as you would with Twitter handles.
Be Findable. Be Social. Be Polite.
Remember that Instagram isn't just about images; it's also a social network and therefore another way for potential customers to discover you. Make your images findable by using hashtags - not just for Twitter anymore.
Recent research found the number of hashtags for optimal effectiveness is five, so be sure to tag your images with relevant hashtags to give them the best chance of being found and shared.
As with all social networks, there are certain accepted modes of behavior and not playing by the rules could cause you a PR headache. Be open, be transparent and if in doubt, get some social media etiquette advice.
Tricks and Tools
There are a wealth of plugins and services to boost the effectiveness of Instagram for your campaigns. Here are a few we like:
Statigram: helps you measure your performance and engagement with your followers. Very useful for ROI purposes.
Instafollow: tracks your new followers and unfollowers, helping you tailor your audience.
InstaPic: this is a really nice design app with photo features to help you frame your images.
Nitrogram: this service analyses your Instagram posts and presents the information, helping you identify what worked and what didn't.
Your Instagram Inspiration
And finally, we've mentioned a few B2B success stories. On a wider scale, here are some more successful brand profiles to give you inspiration:
Adidas.
Burberry.
Nike.
Starbucks.
Ben and Jerry's.
Have you used Instagram for B2B marketing? Tell us all about it below.