If you had asked me a few years ago, my instant reply would have been "NO!" – but recently I have been doing some research into website builder platforms and have taken a real dig into the WIX website builder.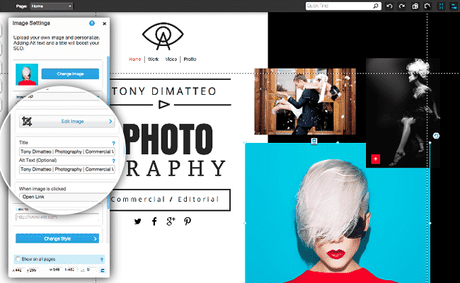 So here's the thing, WIX is a really simple to use website builder that creates website using a drag & drop interface. The code it outputs means that it often uses hashbangs and needs a different type of search crawler to index it – once upon a time this may have been frowned upon and may have slowed sites down even, but WIX have solved this and many more search engines support ajax crawling. Google and Bing have definitely made clear they don't have an issue with WIX.
So here are a few myths about WIX websites and SEO that need to be broken…
WIX Can Handle 301 Redirects!
It may have taken a while to build and get out to the public, but WIX has a 301 redirect manager. This means simple and effective management of redirects for page movement and consolidation.
You can find a guide for 301 redirects on WIX here.
WIX Can Handle Advanced Meta Tags!
Google Webmasters Authentication, Bing Authentication, Norton Safe Site, Pinterest Verification & Twitter Cards are all part of the default setup of the WIX website builder.
Just copy and paste in your details and you're done. No fuss

In addition to this you can expand these tags further, and utilise them further by adding apps from the WIX app marketplace.

WIX has ALT Text for All Images
It doesn't seem like a big deal, but WIX has the ability for you to add ALT text to every image you use on your website. This really can help SEO and is missing from many websites – use it!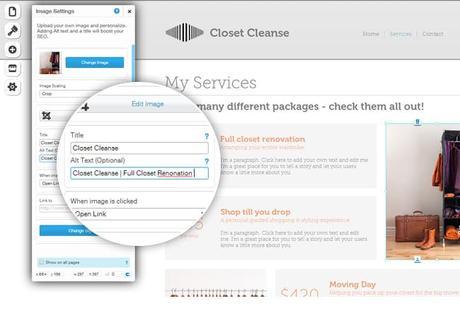 If you are unsure what to write for your ALT text,
download our image optimisation guide for seo.
WIX Give You Full Meta Title & Description Control
For a while many people said that WIX did not give you this full control. I can tell you it's not the case and each page has it's own control panel for you to edit the meta title and description, just as you would in any other website builder.
WIX Online Stores Use SCHEMA.ORG MicroFormats!
*does a little dance*
Microformats are snippets of code around your information which tell search engines and browsers what a piece of data is – for example a product name, price and description. WIX has this build in by default, beating many website builders and templates hands-down. This is a huge thing and something I can't cheer loudly enough for.
You can read more about the WIX Online Store features here.
WIX Websites Are NOT Slow!
I've done some testing randomly and I can't find a laggy, slow WIX website. Occasionally I find an advert halting a load for a second or two, but if you are on WIX for your business I advise you upgrade (its only about £7 a month) and remove the adverts from your free website.
WIX has worked amazingly hard to improve the speeds of it's sites, its really impressive.
Mobile Friendly, As Standard!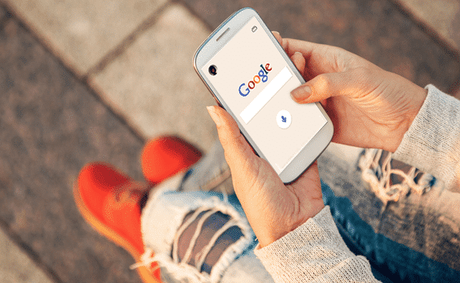 WIX has an amazing automation system to make pretty much any page you design mobile friendly, and adaptive. It's not quite responsive if you aren't using a template they give you and have done your own thing, but its pretty damn good and means you will turn up in search on mobile devices.
As A SEO Would I Recommend WIX?
I would recommend WIX Website Builder for those starting out in business looking for an affordable way to get their business online quickly.
With a FREE ad-supported package, it really is open to everyone. But for businesses and those looking for an online store the cost is really from £7 a month upwards, which is very affordable and cheaper than getting a professional website designer in.
I would still suggest if you could that you got a professional designer, but for a starter website – WIX is one of the best on the market and it is SEO friendly.
Further to this, all WIX sites can have a blog on them! This is a fantastic way to bring more traffic to your site and build your authority in an industry, I heavily suggest anyone setting up a website and business does blog. If you are not sure what to blog about or how often – take a read of this recent blog post.
Free SEO Resources & Email Updates Get the regular updates, free SEO resources & special offers direct to your inbox. We respect your privacy. No Spam Promise.
Original SEO Content by SEO Andy @ Can a WIX Website Be SEO Friendly?