We are not quitters.  We are gluttons for punishment.
I WANT to like camping.  What I want more is for the travel trailer fairy to leave a trailer in my driveway for all future camping trips. But assuming that is not going to happen.....
We took our second camping trip this week to Pedernales Falls State Park.  I did a ton of research to be sure that we did not repeat the disaster at the beach.  Pedernales Falls is about 30 miles west of Austin, in the hill country.  The Pedernales River runs through this park and it is gorgeous.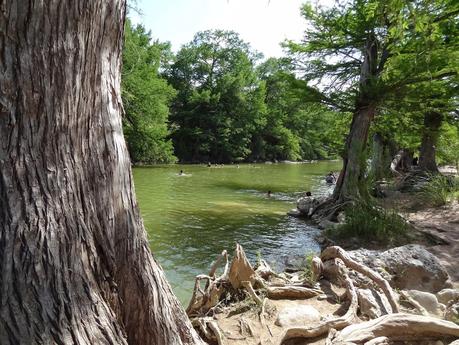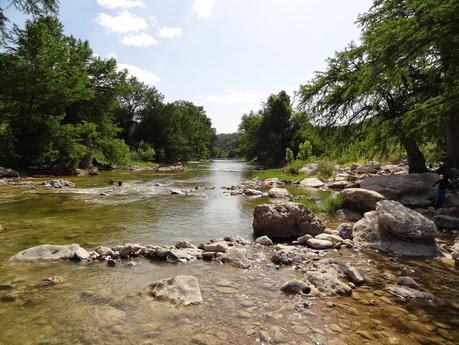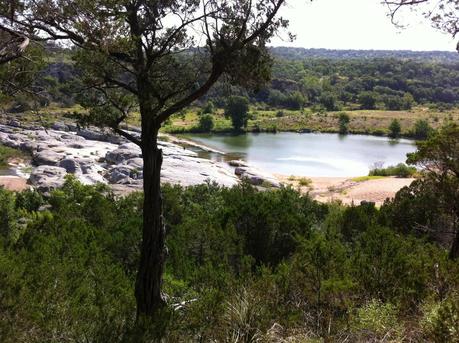 On-line it looked like a perfect trip.  It is very scenic!  Lots of hiking, swimming, tubing, and exploring. Although it is very close to Austin, it doesn't seem to be a super busy park.  A lot of places I researched were pretty much booked up this whole holiday week, but since we have the luxury of weekday camping we got a reservation with no problem.
We heard from a few people that camping is definitely better if you stay more than one night, so for this trip we stayed for two.  There was enough to do at this park that we could have stayed for three nights.  We definitely plan to go back at some point, probably when the weather is cooler and try it again.
It was a bit of a car ride, but I guess we need the practice for our big trip coming up in a few weeks.  The weather was great.  Not nearly as much humidity as in the Houston area.  And miraculously, we did not encounter a single mosquito!!!
Our kids had a blast! Here are some of the highlights:
Hiking the Falls--I love hiking (that's hiking with a small "h") and the kids did, too.  They were amazing, scrambling along the rocks, crawling over boulders, jumping over puddles.  They inspected every grain of sand, every nook and cranny.  I definitely want to spend more time rock climbing here on our next trip. Even Kat managed to hang with the big kids until the very end of our hike.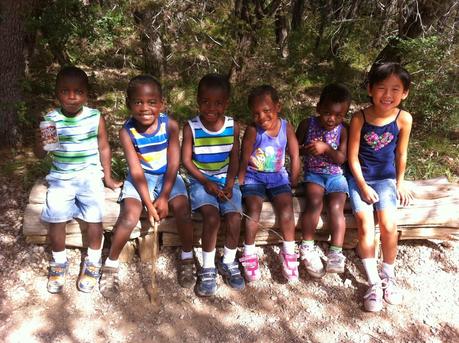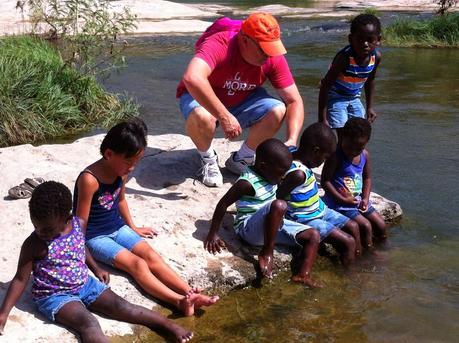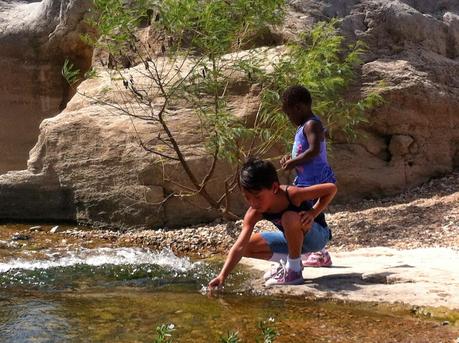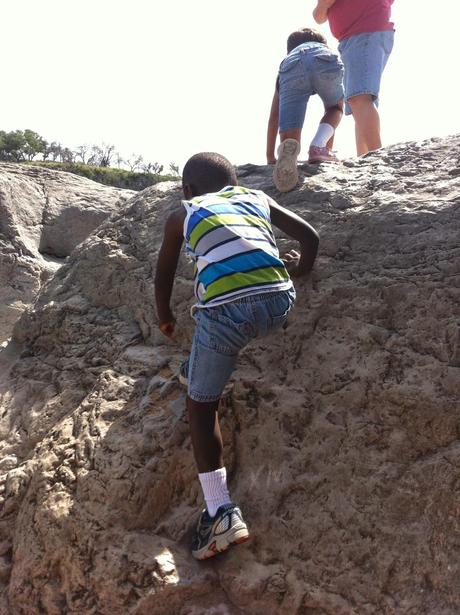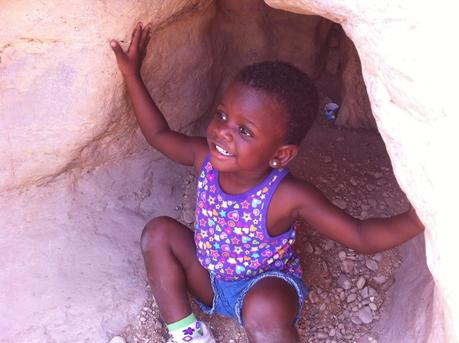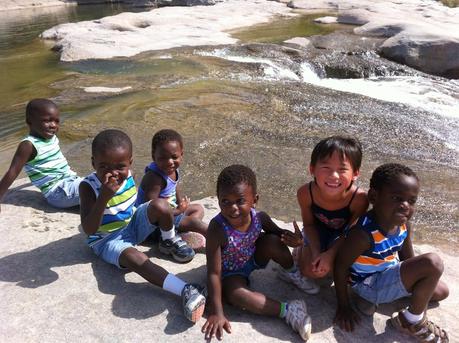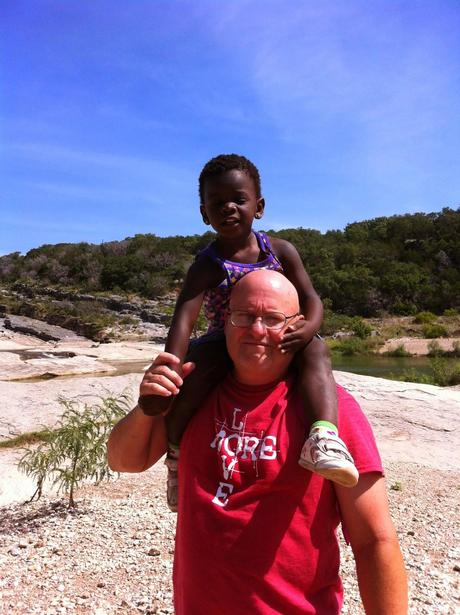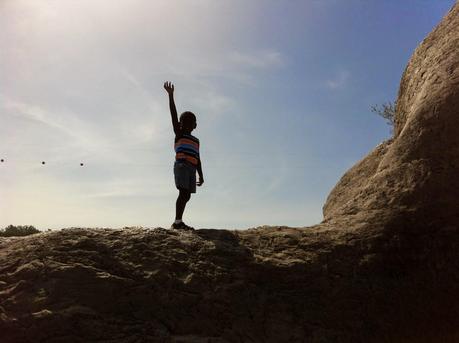 Kickin' it at the Campsite--This park had great campsites.  Really big and flat.  Lots of shade.  A picnic table and a grill/fire pit combo. One of our neighbor campers brought us over some extra firewood so we had a real live camp fire on our second night.  It was awesome.  Not a mosquito in sight, so we were able to sit out for a couple of hours and soak up a real camping experience. The site did have a bazillion fire ants, but I think that is an unavoidable Texas hazard. We also had a huge raccoon our second night who was very eager for us to put out the fire and go to bed.  But he did a great job of cleaning up all the Oreos and M&Ms that we dropped on the ground.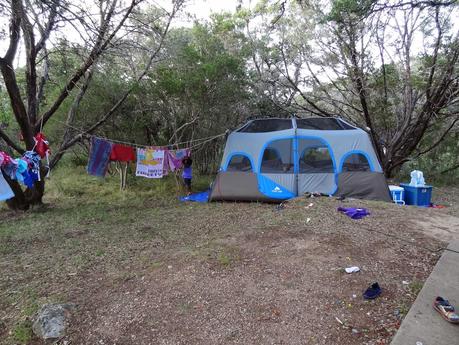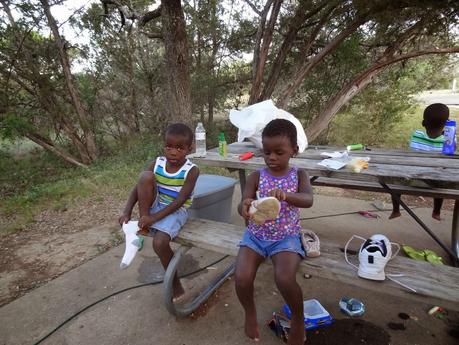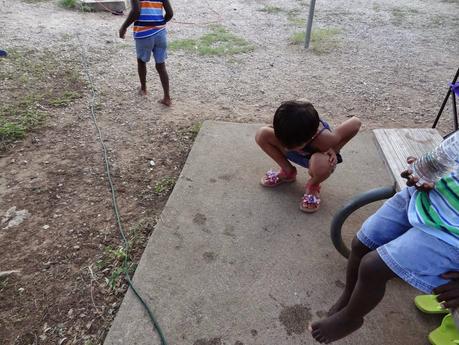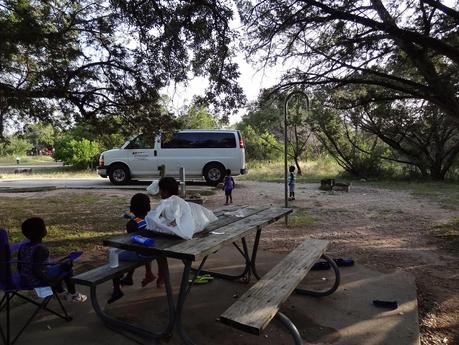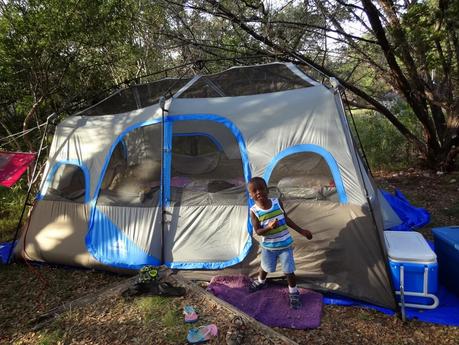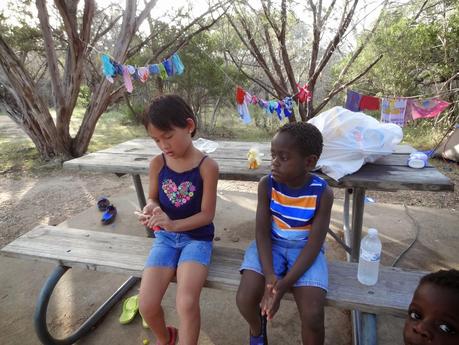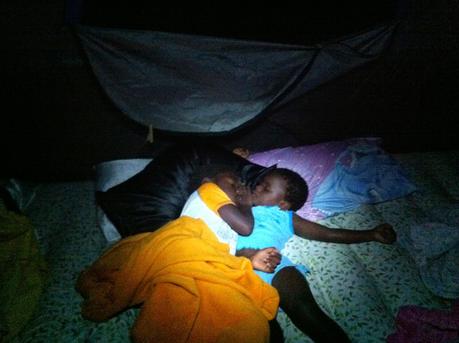 Floatin' in the River--This was the highlight of the trip for the kids.  They are all big water bugs and they loved this new experience of exploring and floating a river.  Most of the area we stayed in wasn't above anyone's head, but there was a really great spot with a rope swing off a huge old cypress tree.  Grace, Haven, Manny, and JoJo all gave it a try.  Haven and JoJo went back for several more swings.  There were enough other people around that you didn't feel like you were in a scene from Deliverance, but not so many that you were bumping into strangers the whole time. And yes, even I got in the water that day!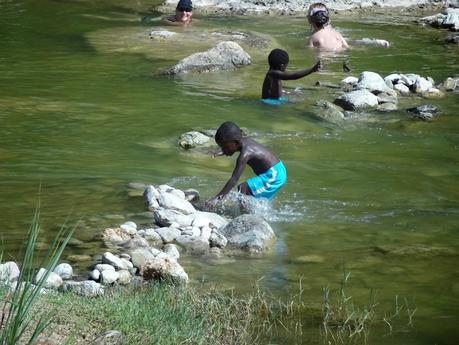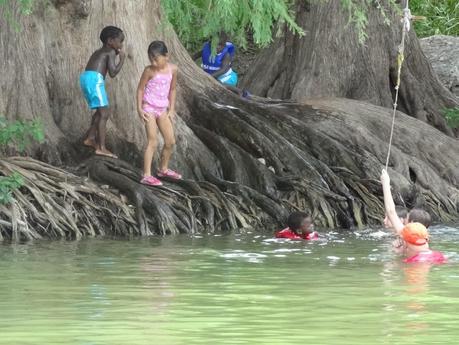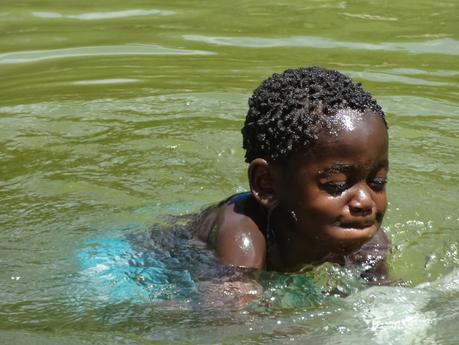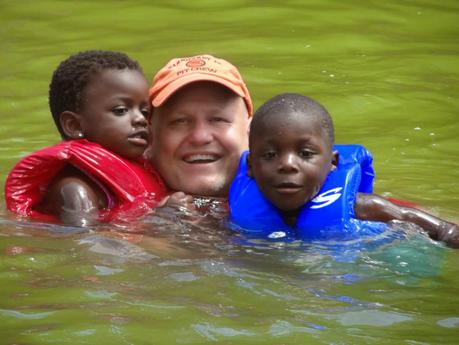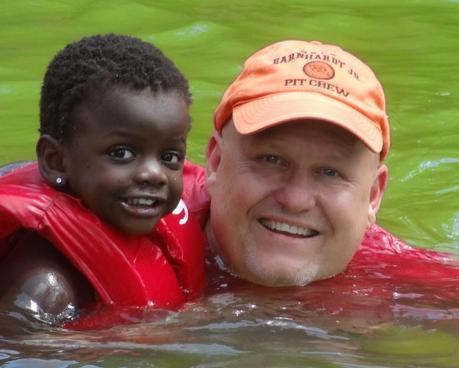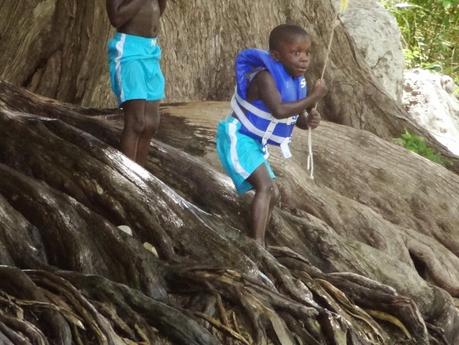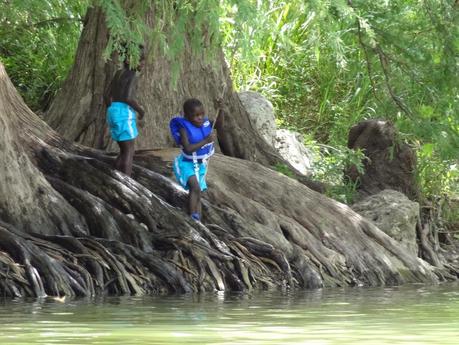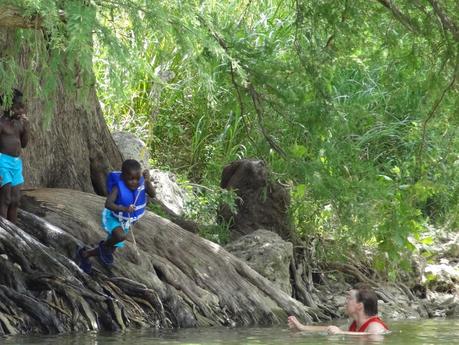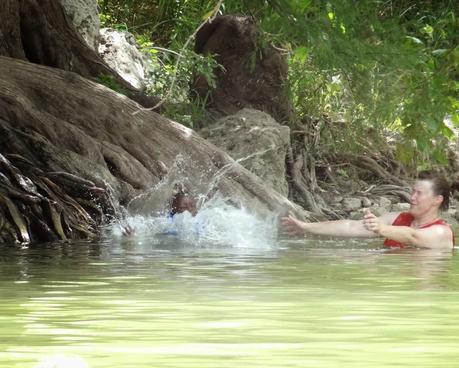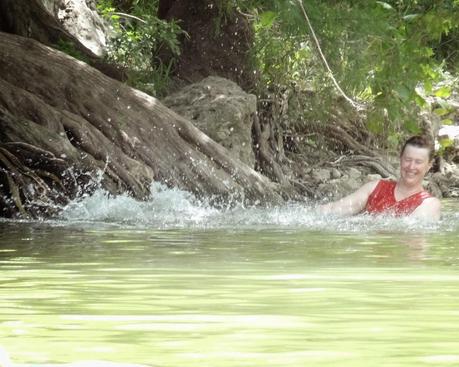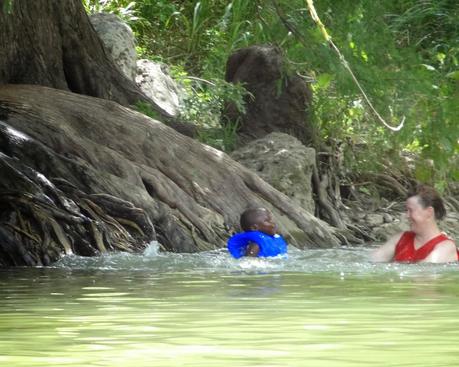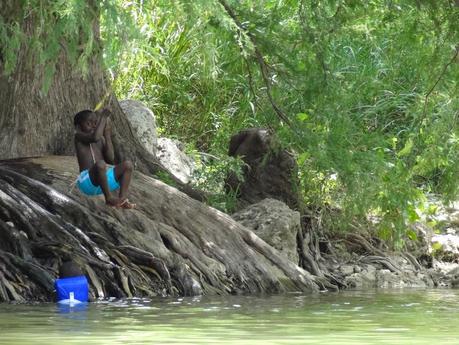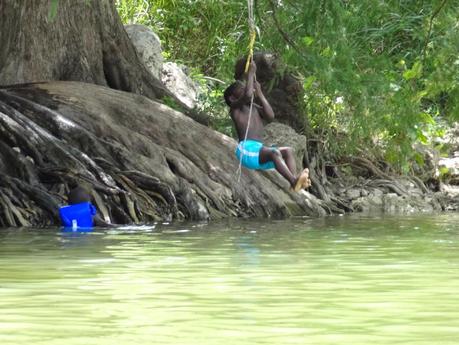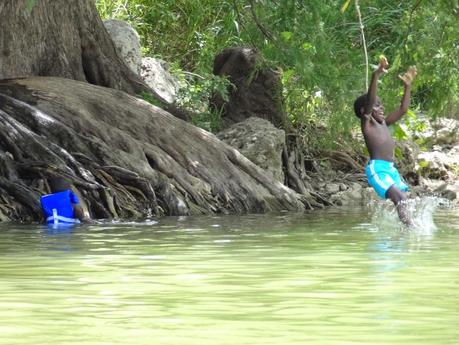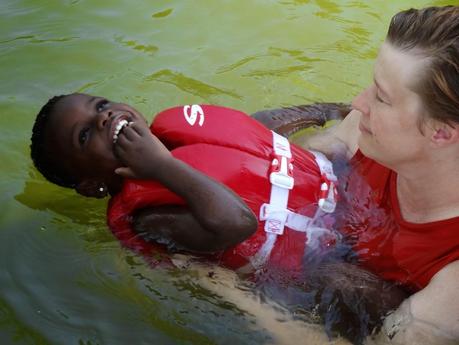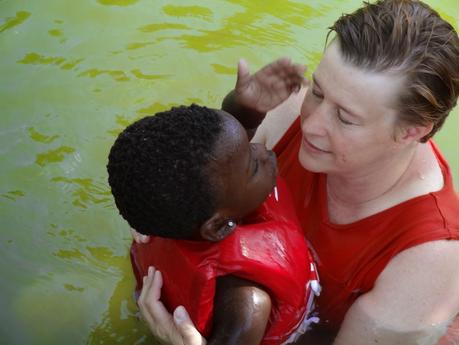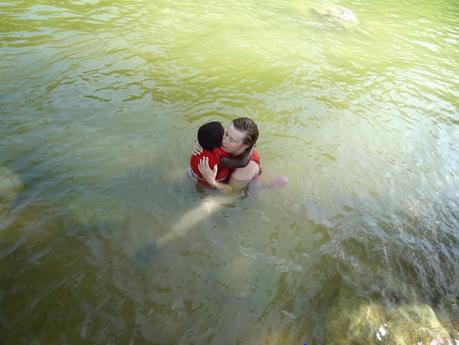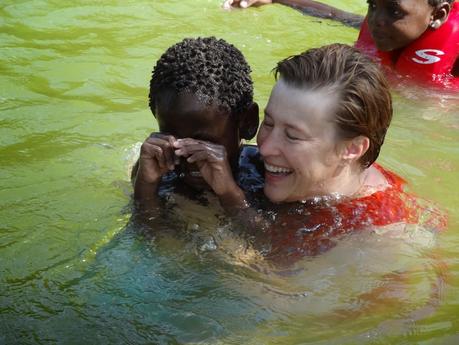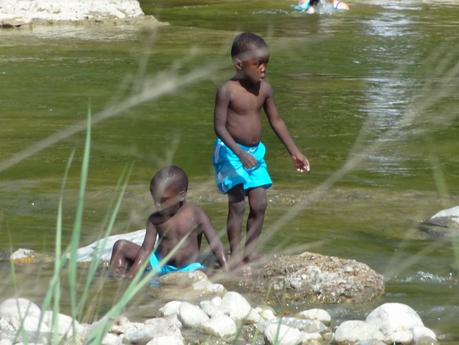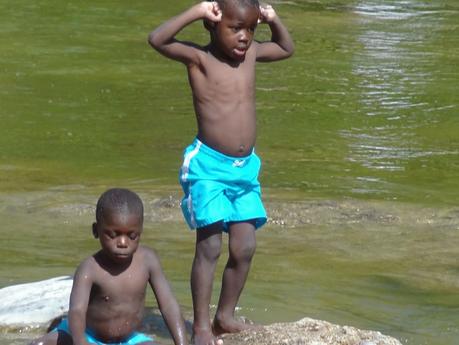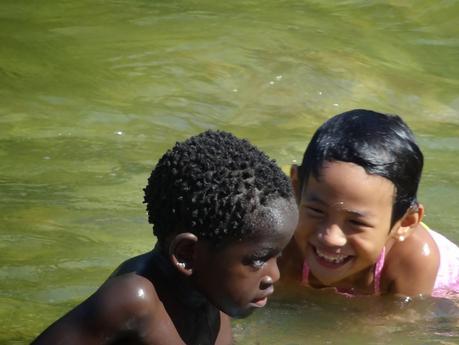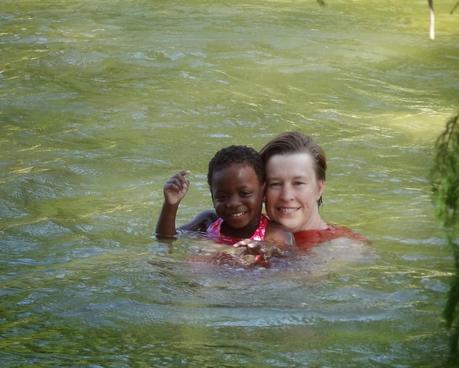 An Evening Stroll--After a day of hiking, and hours of swimming, our kids still weren't worn out enough so after dinner on our second night we took them out to explore another trail along the river.  We got to chatting with another couple and our little chinchillas decided to take a dirt bath.  We just couldn't get enough of the river.  We are definitely coming back here again!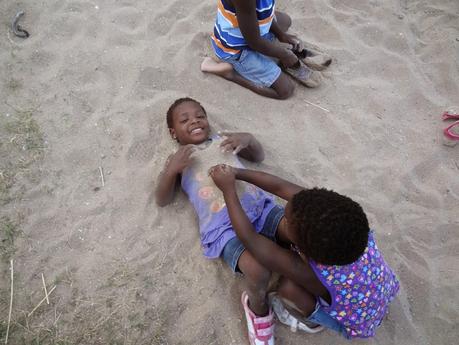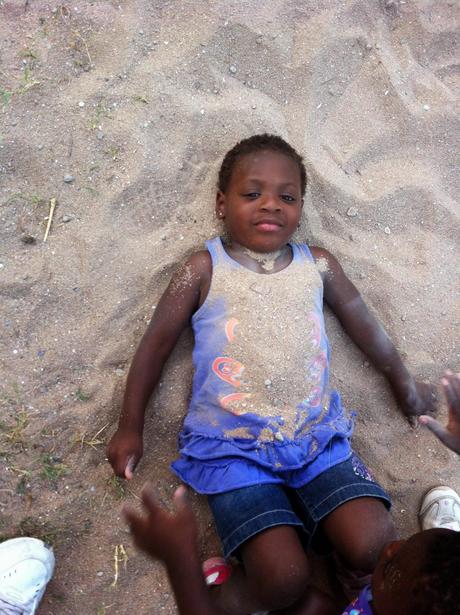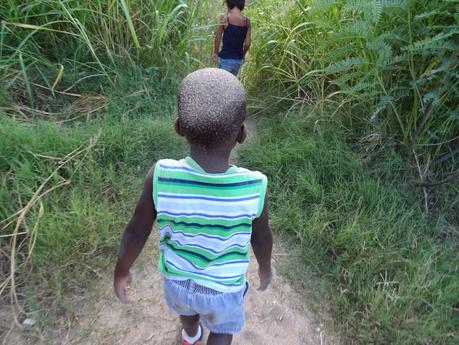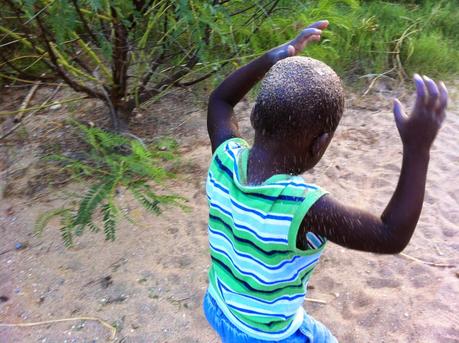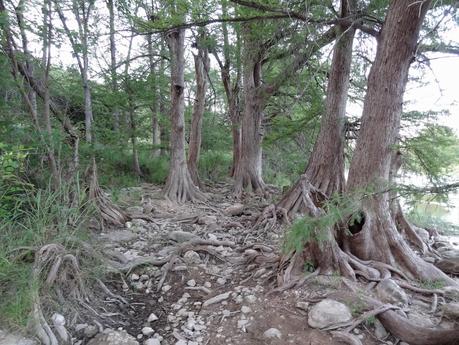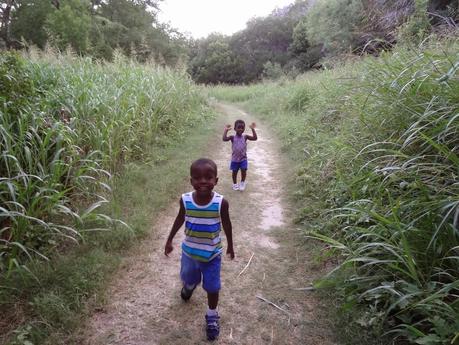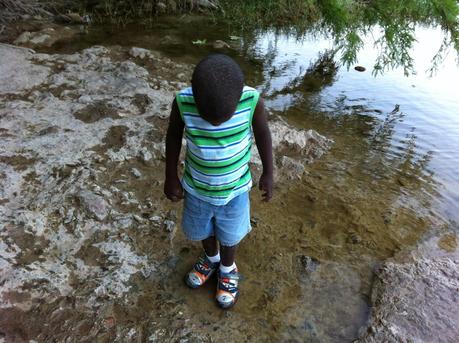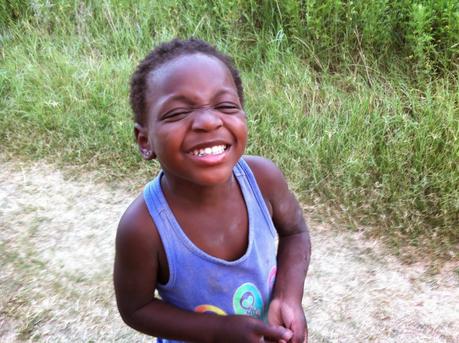 Now, I don't want any of you to leave my blog thinking this was some perfect rainbows and unicorns trip.  It was still hell hot! And being hot does not bring out my best qualities.  I got stupidly sunburned on my neck and shoulders which made sleeping on the second night very hard.  I do not enjoy gravel in my bed, assassin bugs in my tent, pooping on a tiny little toilet by the light of my phone.  The ride home totally sucked.  The kids were tired, grumpy, and irrational.  And I probably was, too.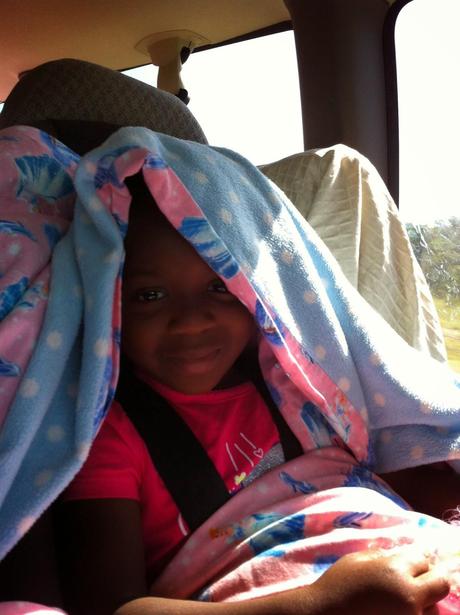 But yes, we're still gonna do it again!  Oh travel trailer fairy, where are you???