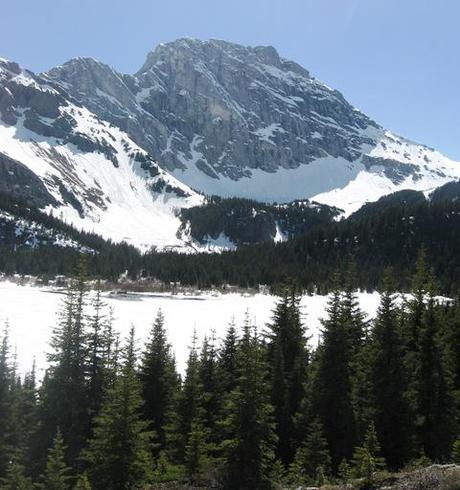 Living in Germany I get asked a lot about the weather in Canada, and particularly about summers in Canada.   A seemingly simple question, with a surprisingly difficult answer.  About this time last year (third week in June)  we planned to go back country camping in Kananaskis, a provincial park just outside of Banff National Park.  Our plan was to hike into Ribbon Lake (pictured above), but as  the campground was still covered in deep snow, we had a change in plans.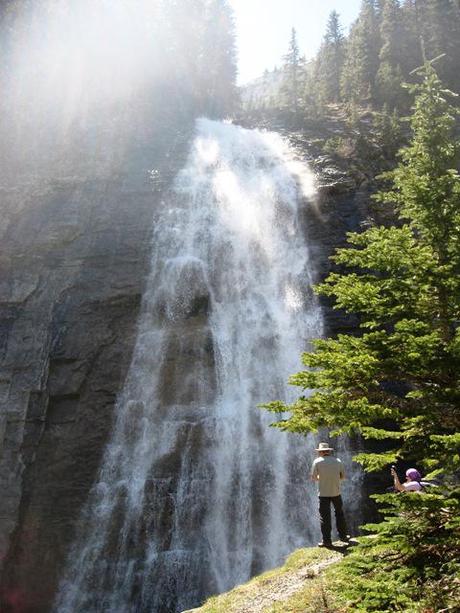 Ribbon Falls, where we ended up camping in Kananaskis since Ribbon Lake was covered in snow last June.
Fortunately our backup plan of camping just under Ribbon Falls was also a nice option and I was lulled to sleep by the waterfall, well I would have been if I had not been freezing so much.  Temperatures dropped to near freezing at night, not uncommon when camping in Kanakanskis.
So when does summer arrive in Canada?  It really depends.  All I know is that  while it made an appearance during this day in mid-June of last year, even rendering several hours of t-shirt weather, it certainly disappeared during the night when I was camping in Kananaskis.
You may also be interested in:  Hiking in Kananaskis
For more info on camping in Kananaskis, check out the official info provided by Kananaskis Country.