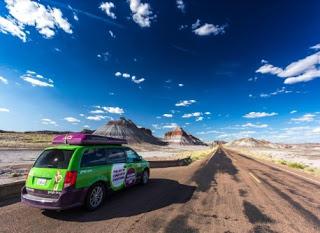 Festival season is just ahead and if you want to camp out at the festival here's a idea - try JUCY RV Rentals. They pack everything you need into a cozy, tricked out minivan.
JUCY RV Rentals have locations in California and Nevada near Las Vegas as well as in Canada, New Zealand, as well as Australia. So, if you're planning another trip they can help you out there too. As for an upcoming festival - they have you covered.
Talk to their friendly staff and they can help you find the right fit for your trip. Some of their vehicles have two double beds that sleep four in a cozy space. They also offer options like camping stoves so ask about those items as well.
Today festival's are opening up new option's for camping and providing spacious areas for tents and picnics. Be sure to book your spaces early to you get a great spot.
Plan Your Next Adventure With JUCY RV Rentals
To explore current rates, specials, and locations available visit the JUCY RV Rentals website. Also, look for deals and other offerings available on their website, and for news in their blog as well.