I was lucky to spend a couple of days at Camp Allen this week, stitching at their December Needlepoint camp along with a great bunch of friends.   I wanted to share a few pictures of the great holiday decor on display and some stitching too!
Here are a couple of new things I was working on, both will be available soon I hope!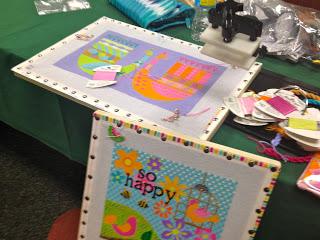 December's Camp features tons of fantastic gift baskets, all up for silent auction, with the proceeds being donated to charity.  This is part of one of the tables loaded with goodies!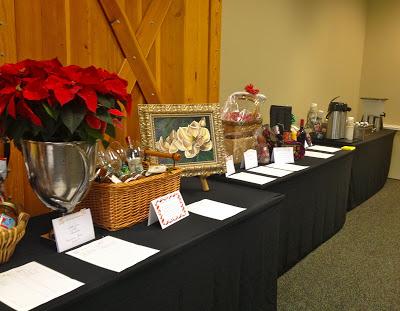 The thing I like best about Camp Allen is the beautiful woodland setting-- look at that view! Our stitching room has a whole wall of windows (more than pictured here), treating us to the beautiful fall colors outside.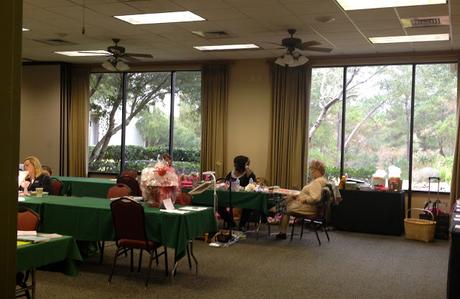 In the hallway outside our stitching room, the Camp Allen decorator elves have put together holiday table-scapes along with gorgeous quilt displays, these are just two of many!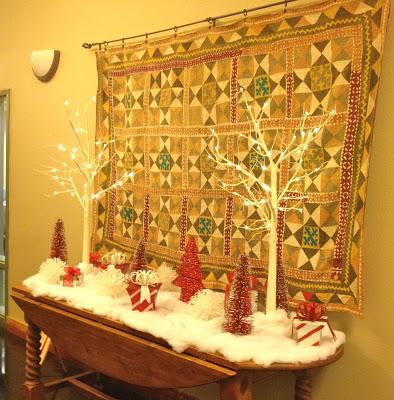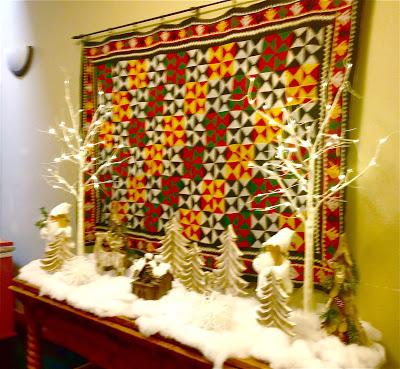 Gorgeous Christmas trees everywhere, this is the big one in the lobby: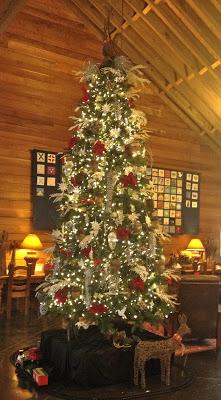 Wish I was a better photographer, these pictures don't do it justice, and I forgot to take pictures of the outdoor decorations which were also many and great!  I will be back next year to try again!