This is the first post in a series of Camino Portraits. The first is a portrait of a pilgrim with his dog.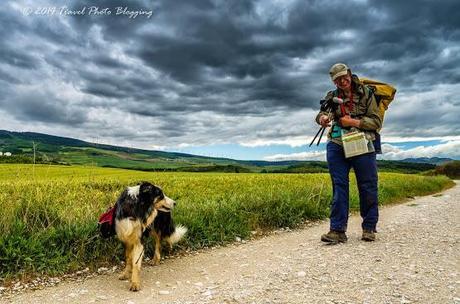 We met them on our way to Zariquiegui. We never took time to talk, so their names will remain a mystery. We just wished "Buen Camino!" to each-other and after a I snapped this photo we were on our way.

If you look closely you can see each of them carrying their own backpacks.

This was posted as a part of
Travel Photo Blogging
. © Copyright 2007-2014, www.travel-pb.com