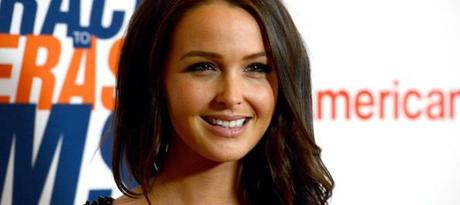 Camilla Luddington (Claudette) will be taking on another iconic role. Prior to being cast in True Blood and Showtime's Californication, Luddington took on the role of Kate Middleton in a Lifetime movie prior to the royal wedding. This time however she'll be voicing one of the most well known video game characters; Lara Croft.
According to a report from the Guardian Crystal Dynamics, the company who makes the Lara Croft games has picked Luddington as the voice of Lara for the game that is set to reboot the franchise. Croft has been previously voiced or played by actresses such as Angelina Jolie, Minnie Driver, and Keeley Hawes. The new game is said to be an origin story for 21 year-old Lara which will see her shipwrecked on a tropical island trying to survive the elements and new agressors.
Of Luddington's casting, Crystal Dynamics says she can deliver the emotional deapth and youthful tone needed for the character.
The darker and gritter game is due to be released in March 2013.
Congratulations to Camilla for landing the part!
Source: Guardian.co.uk- "Camilla Luddington is new Lara Croft"
Image Credit: Frazer Harrison, Getty Images