In August last year two of our Research Assistants went to check camera traps towards the western end of the Soutpansberg Mountains. The brought back bad news; two of our camera traps had been stolen. Everything was gone – cameras, batteries, SD cards, cables and the wooden posts.
We contacted the landowner who was upset as this indicated that someone was trespassing on his land. We also report the theft at the local police station. We visited neighbouring farms to ask if they had any information. Through this process we met and interviewed Ben Harris, a very interesting local farmer. But at the end of it all, the cameras were gone.
Yesterday Noeks returned to Lajuma. Noeks volunteered as a Research Assistant with the project for nine months last year and was invited to return this  month to help with leopard collaring, interview translations and our community engagement work. Noeks' father owns the property where the two cameras were stolen.
Noeks brought a big surprise with her. She had one of the two missing cameras which a worker on her farm had found in the bushes. It was still working! The biggest surprise was who stole the cameras.
The SD card still inside the recovered camera told the whole story.
Along came a brown hyeana.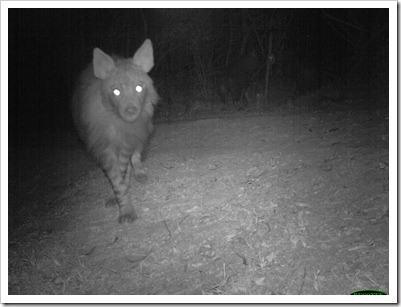 He checked out the camera.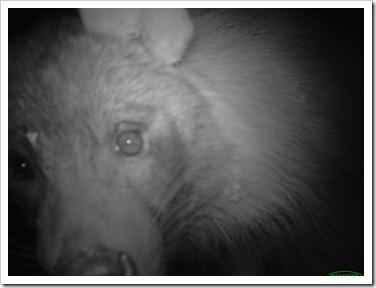 While the first hyeana was eyeing up the camera, a second brown hyeana came along and stole the opposing camera, post and all.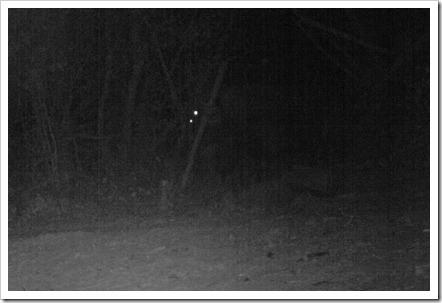 Then the two hyenas had a little gnaw at one of the cameras.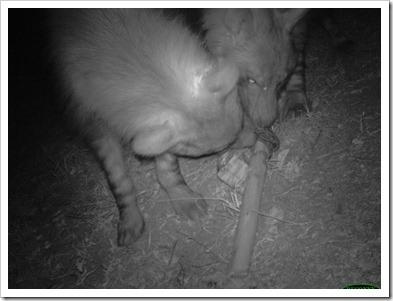 A third hyaena came along for a bite. Brown hyaenas are solitary foragers and generally do not move in groups. To see three adults  together and working in a cooperative fashion like this is extremely unusual.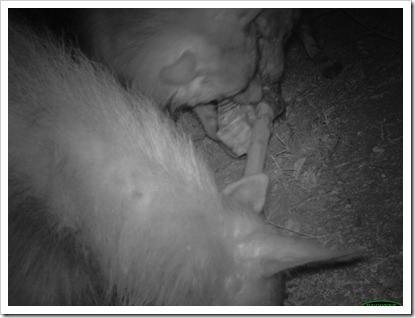 Then they took down the first camera. Both sets of equipment eventually end up dragged off deep into the bushes not to be found for months.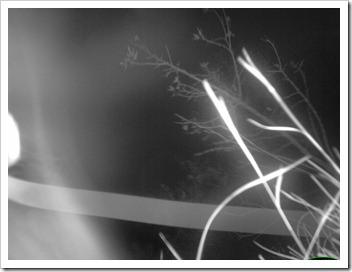 The second camera has also been recovered as well but it is in several pieces. We have not yet had a chance to access it from the farm workers and check if it's fixable.
We are glad to have recovered the data and the equipment. We will be letting the police know that we solved the case of the missing camera traps!