Cam'ron Reveals "First Of The Month: Volume 2″ Artwork & Tracklist!
Wednesday, July 16, 2014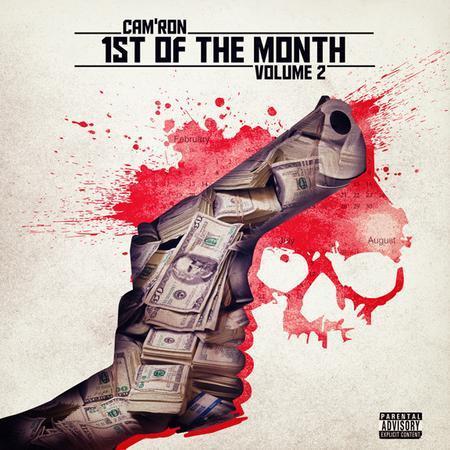 Cam keeps the ball rolling after dropping his 2013 filmed "So Bad" video with Nicki Minaj and Yummy earlier this morning, and leaking "C.F.W.U." yesterday with Jim Jones & Hell Rell. Now Killa reveals the artwork, tracklist and pre-order link for Vol. 2 of his First of The Month EP series, which drops August 1st. Check it out below.
Hit the jump for the tracklist and pre-order here.
01. Sweetest (ft. Rod Rhaspy)
02. Lala
03. Soulplane
04. So Bad (ft. Nicki Minaj & Yummy)
05. C.F.W.U. (Cantfuckwithus) (ft. Jim Jones & Hell Rell)