Calling all PriceScope Members and jewelry lovers, whether you've been in the jewelry design industry for quite some time, a jewelry design student, or a newbie and feel like you have a talent for jewelry design then this competition is just for you. The International Gemological Institute (IGI) is running an online jewelry design competition for any talent from around the globe.
About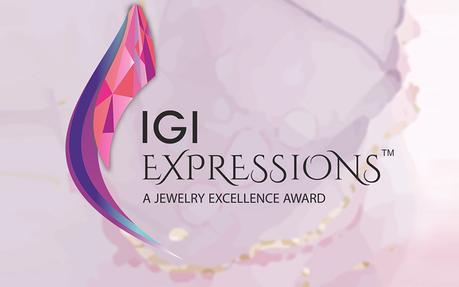 Better known as IGI Expressions TM. The competition is 100% online and any talent from around the world is welcome to enter. IGI aims to provide a platform where the artist's feelings can be conveyed in works of art specifically through jewelry design. IGI invites the world's artists with a niche for jewelry design to express their creativity through the IGI Expressions TM Awards. This is a great opportunity to get your work critiqued by industry leaders and presented on a global platform.
Rewards and Awards
IGI will be selecting a total of six (6) winners. All participants will be walking away with an Official IGI Expressions™ Participation Certificate. Here is a list of the prestigious rewards and awards the finalists and winners will be receiving:
Finalists:
An IGI Expressions™ Finalist Certificate
Recognition on the IGI GemBlog
Exposure on IGI's Social Channels (230k+ Facebook followers)
Six (6) Winners:
See your piece fabricated and brought to life!
IGI Expressions™ Champion Award
IGI Expressions™ Champion Certificate
Cash honorarium of $100
Recognition via Press Coverage
Recognition at Premium IGI D-Show
Recognition in IGI D'ORIGIN International Magazine
Recognition on IGI GemBlog
Exposure on IGI Social Channels (230k+ Facebook followers)
Theme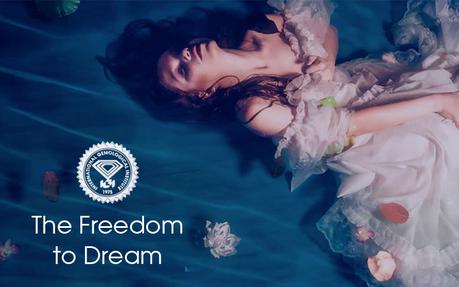 Titled, The Freedom to Dream, IGI writes:
Dreams are stories and images that our mind creates. They can be entertaining, fun, romantic, disturbing, frightening, and sometimes bizarre. Dreams are also a representation of our aspirations, motivations, goals, desires, and hopes. Dreams give us the freedom to imagine beyond.
We want you to interpret the word "Dreams" as you wish and convert it into an element of your design. You need to describe your concept and its interpretation in your design as part of your entry.
Competition Categories
IGI Expressions TM Awards competition consists of three (3) categories, namely, Millennial Light Weight Jewelry, Cocktail Jewelry, and Bridal Wear Jewelry. Learn more about the themes below: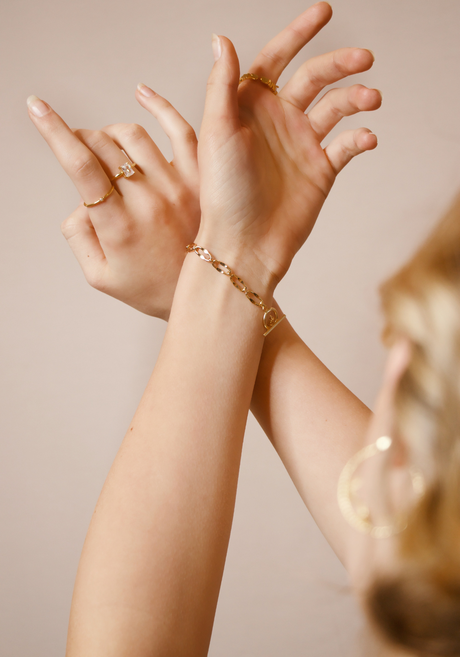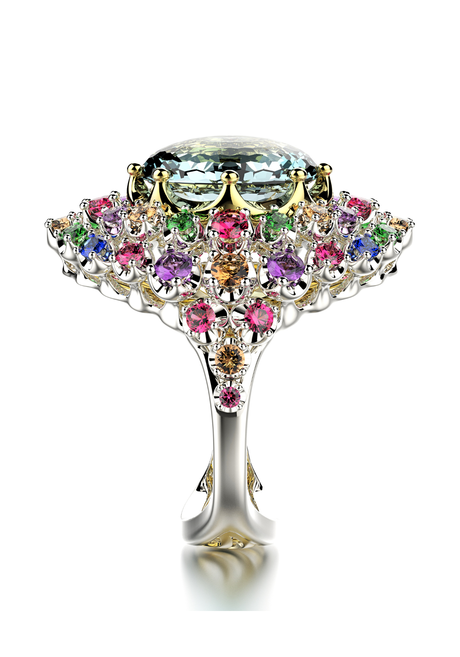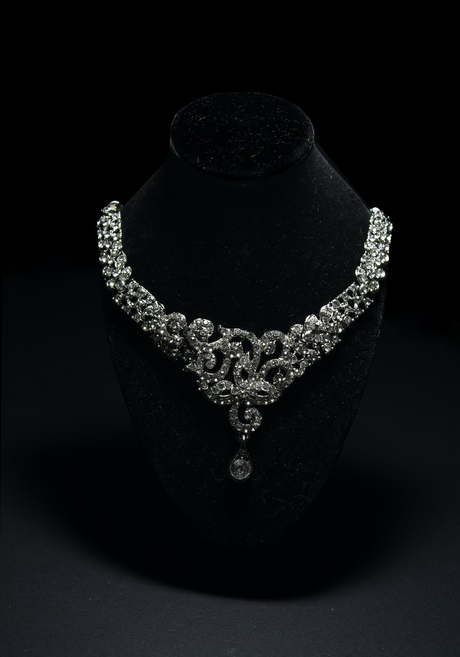 Millennial Light Weight Jewelry
Cocktail Jewelry Bridal Wear Jewelry
Small, lightweight jewelry, perfect for daily wear or what may be termed 'the millennial style.' It also includes delicate designs that could also be worn everyday to work / meetings / corporate events.
A stylish piece of jewelry designed to attract attention with its size and colors; this piece should make a statement and stand out compared to any other jewelry worn. A perfect accessory for a cocktail party or a glamourous event.
Every bride wants to look like a dream on her wedding day and why not, marriage is once in a lifetime event. The design in this segment must be a creation of dreams.
Competition Criteria
Globally any jewelry designer/ student is eligible to participate.
The artwork should be submitted as one entry. When entering a set with multiple pieces (for example, necklace + earrings + ring) the entry will be considered a single submission, so the pieces need to be uploaded together.
The entries have no restrictions on style, design, or choice of jewelry item.
It is not allowed to include any names or indications that may reveal the participant's identity. Even in the description of the jewelry, the participant's identity must not be revealed.
Important Dates
How To Enter
Save and Share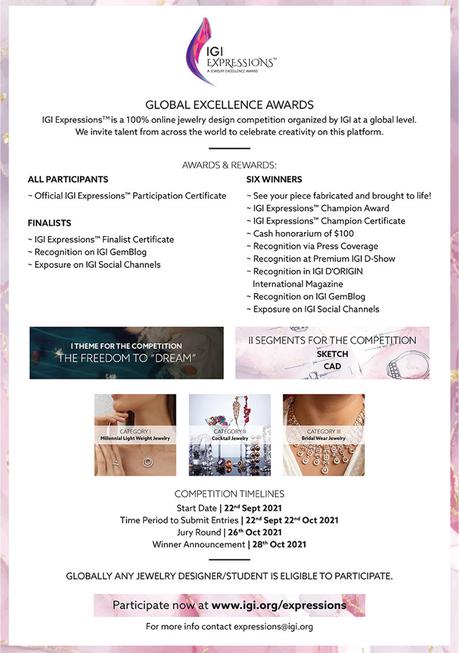 If you feel like there is a PriceScope member who you think should enter, please tag them in the comments section below. We hope to see many PriceScope entries. Good Luck!